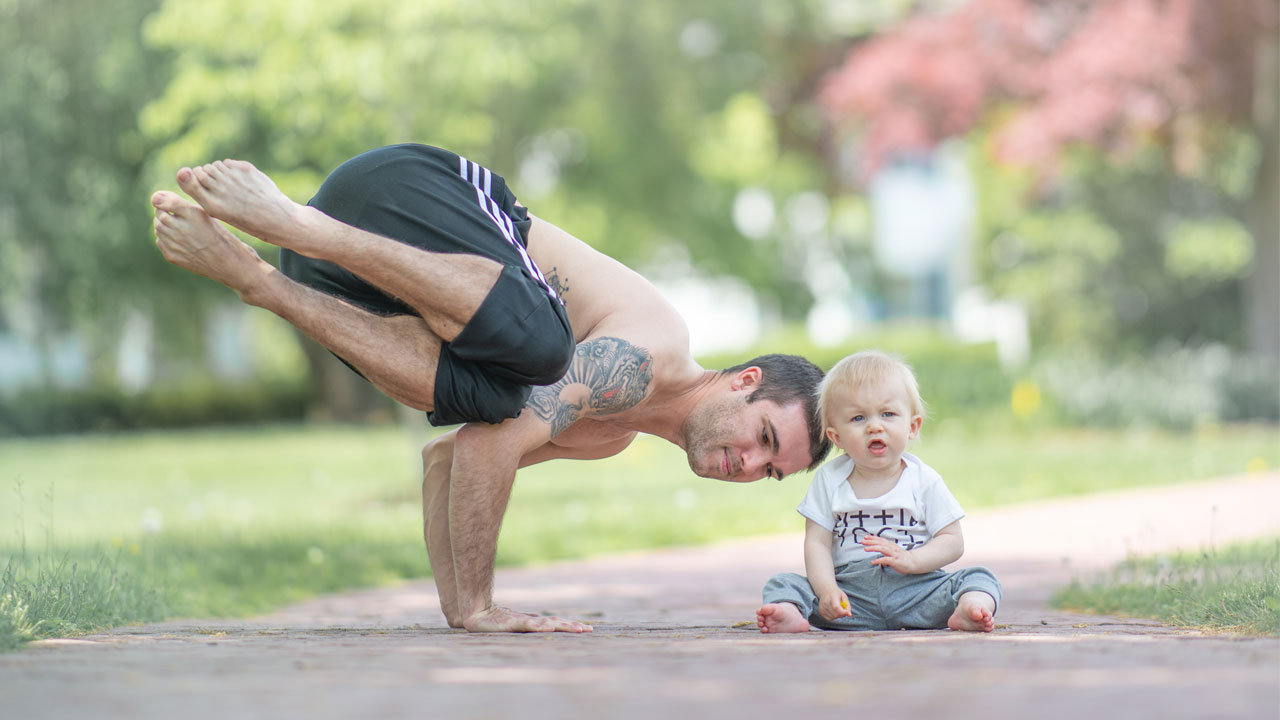 Four doting dads and their yoga-loving sons sharing some quality time together on the mat. By Wanda Bogacka-Plucinski
ZACHARY PEREZ, 29 + PAXTON PEREZ, 1
The photos show doting father, Zachary Perez, enjoying yoga with his one-year-old baby boy, Paxton. But it was actually Zachary's mother who first introduced him to the practice.
"I discovered my yoga practice by complete surprise when my mum invited me to join her for a class at a local studio," he tells OM. Having an athletic background in All-Star Cheerleading, I was immediately drawn to the strength and anatomy-based asanas."
He was so taken by the practice that he decided to pursue a yoga teacher certification, graduating from the 200-hour training in the summer of 2018.
"Yoga has been an absolute necessity in my life, especially now, being a new father. At 29, I'm grateful to share the practice with my son and set an example for him as he grows. Practicing yoga with Paxton has been our favourite way to bond lately. It brings me joy knowing I am introducing something so beneficial to him at such a young age."
Ian Johnson — stepfather to Dylan Zwick — has been practicing Bikram Yoga for 14 years and completed a yoga teacher training in 2013. Growing up, he loved playing competitive baseball, though it brought with it severe shoulder and low back pain. That's when he found yoga. "With every yoga practice, my body opened up and my back pain disappeared." He continued his practice with renowned teachers, like Mary Jarvis, and even competed at the USA Yoga National Asana Championships.
In November 2015, he purchased his first yoga studio, Hot Yoga Plainsboro. "I bought the studio because I wanted to dedicate my life to teaching yoga and help students heal in the most natural way possible, the way I did my own body," he says. "What I created was an incredibly close community of people and yogis that are not just students, but friends and yes, even family." Since the start of Covid however, the studio has been forced to close, although it continues to offer online classes.
Sometimes, you'll also find him practicing alongside his stepson, Dylan, who's also extremely committed to the practice and was a teacher at the studio.
"We inspire and help each other in our practice and teaching."
Dylan started Bikram Yoga four years ago to enhance his athletic performance and concentration in martial arts and college. He immediately noticed results and committed himself to a regular practice.
As a teenager, he was diagnosed with ADD. He did not like the way the medications made him feel and was reluctant to take medications that were classified as addictive, even if they would help his academic performance.
As time went on, with a regular practice, he became healthier, stronger and more focused and he wanted to help other people feel as good as he did.
He qualified as a Bikram Yoga instructor in 2018. He also practices Jiu Jitsu, MMA, and is a certified children's yoga instructor and Inferno Hot Pilates teacher.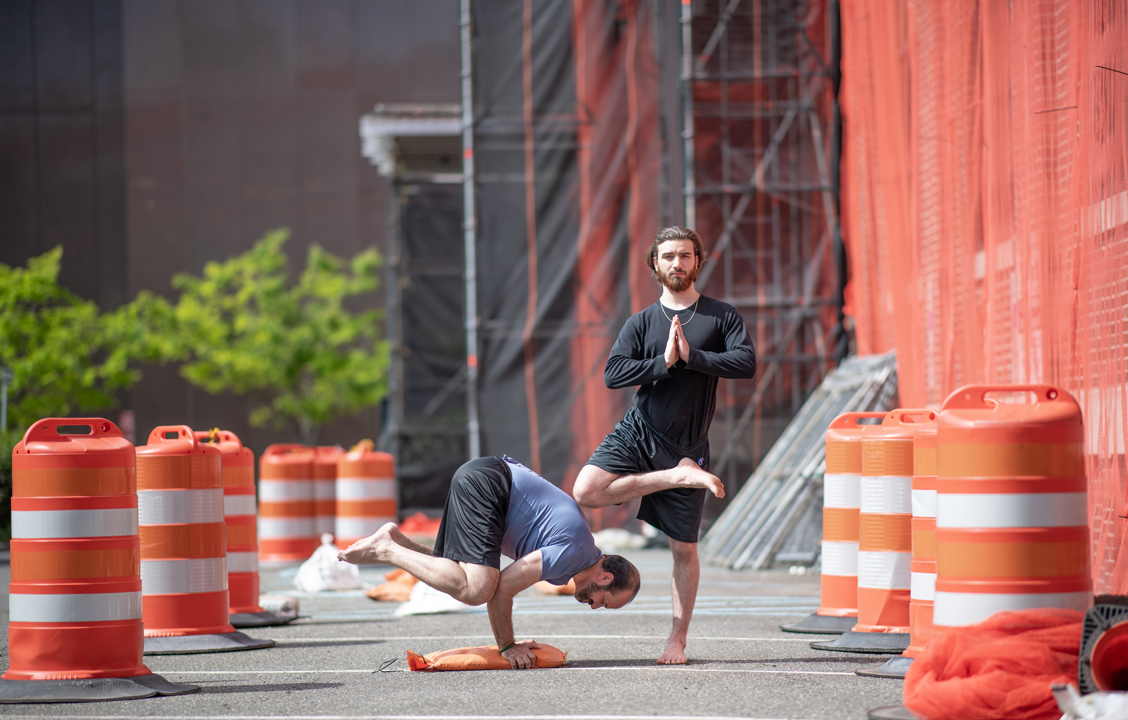 MICHAEL FAVALE, 53 + CHRISTIAN FAVALE, 21
Michael Favale is a New Jersey real estate agent, who often practices in his wife's studio (Honor Yoga North Brunswick, NJ) with his son, Christian, a college student at Rutgers University in New Brunswick.
"I'm a real estate agent who, with the help of my son, helped to build a yoga studio for my wife, Susan Favale — family values and love are at the core of my family, and yoga is a big part of that," he tells OM.
There's no denying it has been a tough year, however. "Although we are struggling to keep the doors open, while other studios have closed down for good, we are fighting to stay in business while supporting our beautiful community of teachers and students."
At university, Christian studies biochemistry and hopes to use his skills in research and development to benefit the world in a positive way. He believes in balance and hard work, with a strong focus on his health: through his yoga practice, and leading a vegan lifestyle, he's keenly aware and in tune with what is important in life.
Working on the studio project, and practicing side by side on the mat, has helped bring father and son closer together, as well as the wider community around them. "My son and I built more than just a beautiful studio, we helped to bring a community together, and bonded over the process."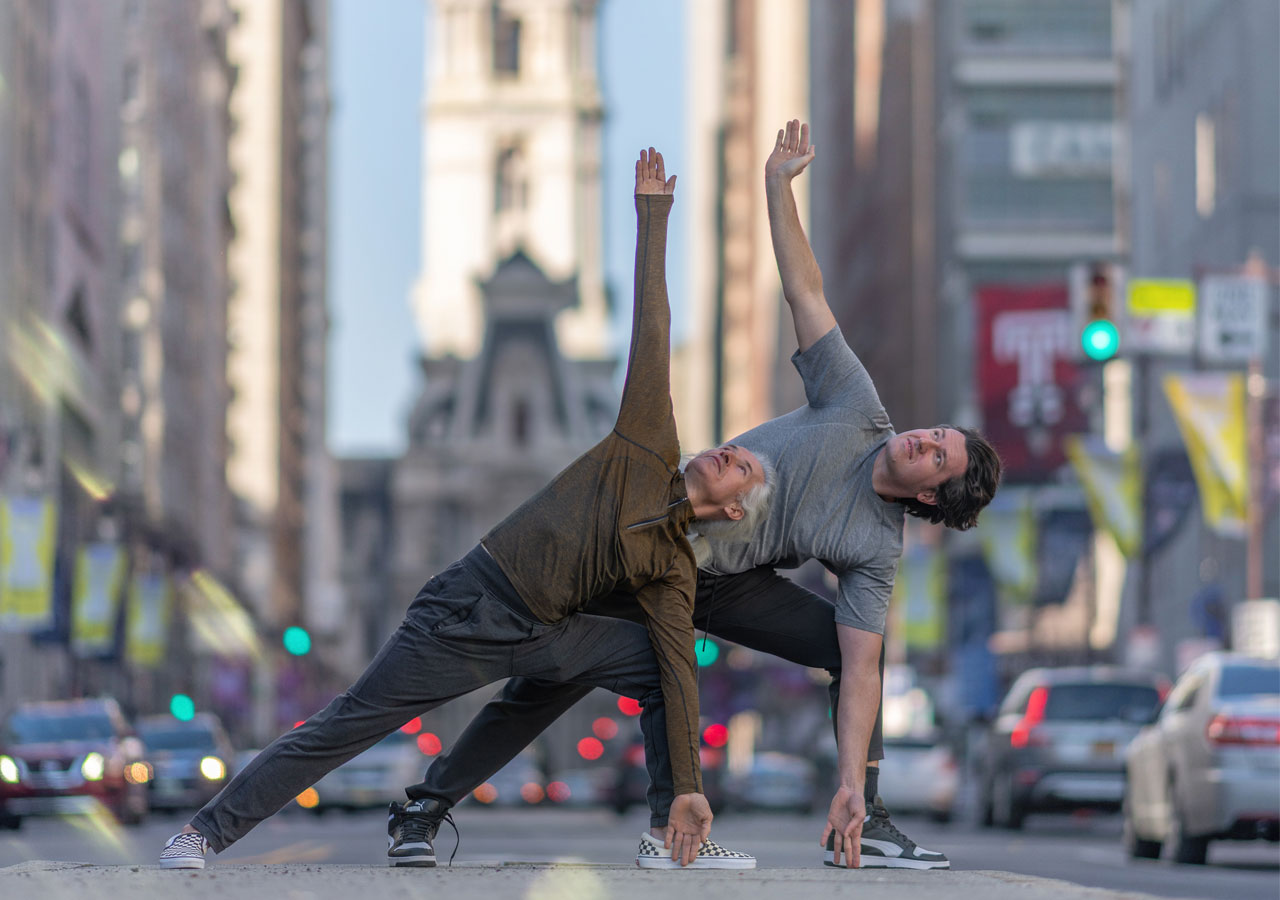 MIREK ZIEMSKI, 58 + BARTEK ZIEMSKI, 37
Originally from Poland, Mirek Ziemski had always been an avid runner until a knee injury stopped him five years ago. It was then that he found yoga. "Through a regular practice, I was not only able to heal my knee without surgery, but also my whole body," he says.
He even broke a studio record doing Bikram Yoga. "I can honestly say that I'm addicted to the practice — so much so that on my days off I once set a studio record by taking class, 90-minute classes, four times in one day!"
When he's not practicing or working, he likes to travel with his son, Bartek, to yoga workshops although since the start of Covid, that has meant a lot more home workouts too.
"I have been practicing at home next to a few space heaters. It's great to be able to practice at home but I won't lie, I miss the studio atmosphere and community tremendously."
Bartek, who lives and works in Philadelphia, was so inspired by his father's health transformation and dedication to the practice he too started started practicing yoga. He noticed that the practice not only helped him perform better at the other things he loves to do, like cycling, but it also helps to counteract all the the everyday stresses of life. Sharing in his father's passion for yoga also brought them much closer together with a focused on their health and wellness. Both are also vegetarian.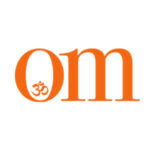 First published in November 2009, OM Yoga magazine has become the most popular yoga title in the UK. Available from all major supermarkets, independents and newsstands across the UK. Also available on all digital platforms.