What style of yoga do you teach?
I predominately teach Hatha but as I'm passionate about supporting women in all phases of their menstrual cycle and hormonal lifecycle, I also teach yin, vinyasa, restorative, yoga nidra, yoga for fertility, pregnancy, postnatal, hormonal health, and menopause — this means I can adapt the practice I teach to suit their personal needs.
What made you take your first yoga class?
I suffered from IBS in my final year of university. I have always been physically active but needed something to calm my anxious mind. I instantly loved exploring the movement and stillness whilst on the mat. My IBS disappeared after a few months but 26 years after taking that first class my practice is stronger than ever.
How has yoga helped you grow as a person?
It has helped me lean into the constant changes of life and the challenges that brings. My practice deepened after the birth of my second daughter when my managerial retail career was no longer viable, and it supports me every day in some way. It has helped me to grow my physical strength after motherhood, and my mental wellbeing as I dealt with anxiety, it has helped me adapt emotionally to grief and the big life changes of living abroad. Currently, as I'm perimenopausal, there is a huge deepening of spiritual growth and self-acceptance as there are many transformations this period of life brings.
How do you stay motivated?
There is always something new to learn and practice with yoga so it's easy. My focus might change as I grow, adapt, and encounter new life situations but that gives me the opportunity to keep my yoga practice relevant.
How do you practice yoga off the mat?
Yoga encompasses all aspects of life, our relationships and actions with others and ourselves. Therefore, I am mindful of my self-care practices and actions towards myself and others.
What else are you passionate about?
Menstrual cycle awareness. Every day, I sit and check in with myself and observe the fluctuations of my energy, creativity, thoughts, feelings, and spirit in relation to where I am in my menstrual cycle. This brings a deep connection to ourselves (much like yoga) and it helps us to observe, listen and act on what we need on any given day. For example, I try and schedule my work and social events around the time of my ovulation, as I know if I self-care correctly I should have more energy and reduce my commitments when I'm due to bleed. I wish I had discovered it as a teenager, it would have made everyday life a lot easier to navigate.
"Currently, as I'm perimenopausal, there is a huge deepening of spiritual growth and self-acceptance as there are many transformations this period of life brings."
What's your favourite quote?
Bernie Clark: "Yes, No – Maybe". Bernie uses this when he answers questions to demonstrate that we are all different, so whilst it might be beneficial for one individual, it might not be beneficial for someone else. Yoga is about finding what is best for you.
How do you practice self-care?
Oh, in so many ways. I start each day with meditation, journalling, and movement, I try and watch what I eat and drink, and I am always studying to support my wellbeing. As well as being a yoga teacher in the last year I have become a Menstruality Mentor, Menopause Wellness Practitioner, and I am currently undertaking a healthy eating course.
What things are you most grateful for?
My family and friends. I am a daughter, daughter-in-law, sister, wife, and mother of two beautiful daughters, my oldest friendships are nearly 35 years old and there are a few other special ladies in my life too (If I don't say it often enough "thank you" and "I love you" all!).
What's next for you?
My work and personal life are combined as they revolve around yoga. I relocated back to the UK in 2021 after living in Norway for five years, and since then I have slowly been working towards a vision of providing online support for women via F.L.O.W 'Feminine Learning Of Wellness'. I recently created a new website to support women and yoga teachers. For yoga teachers, that means offering teacher training so they can support their students to understand the ebb and flows of menstrual health and the hormonal lifecycle — Menarche to Menopause. Then for those women wanting to support themselves with yoga, I also recently created FLOW's Inner Cycle, an online community where women can support their hormonal health with live weekly classes, recordings, and courses to help with menstruation, fertility, and menopause. I have plans to expand this slowly over the next couple of years.
Discover more at: flowwomenswellness.com or connect with Kelsey Taylor on Instagram @flowwomenswellness or @kelseytayloryoga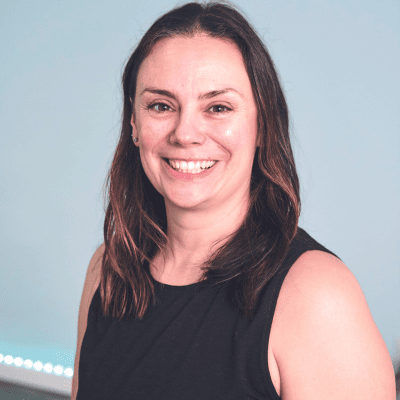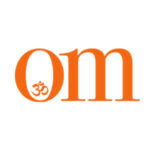 First published in November 2009, OM Yoga magazine has become the most popular yoga title in the UK. Available from all major supermarkets, independents and newsstands across the UK. Also available on all digital platforms.