JoJo Hancock, based in Rye, East Sussex, has been practicing yoga for over 20 years. Now 52, she's the proud owner of Yoga Creative, teaching a mix of classes from beach yoga to Anusara and restorative yoga. When she's not on the yoga mat, you'll find her with friends and family…or on the dance floor!
What style of yoga do you teach?
I am passionate about helping people restore a vibrant sense of wellbeing. My classes feature flowing, creative sequences inspired by Anusara Yoga, blissful restorative poses, plus breathwork, guided relaxation and meditation. My peaceful studio in Rye, East Sussex, is equipped with props to help find space and balance in postures, allowing energy to flow. Additional certifications include: Yoga for Menopause; Yoga for Cancer; Yoga for Teenagers.
What made you take your first yoga class?
I remember my first class vividly. My husband and I had recently moved to Rye from London. Life was hectic: managing building renovations, raising our sweet daughters, juggling the pressure of launching my own business, constantly feeling I was not doing enough, feeling uprooted, out of place…and exhausted. A friend suggested yoga. In that initial class, I felt I could breathe for the first time in months. I had a sense of coming home. Felt something unfurl deep inside…and I slept well that night! Bliss.
How has yoga helped you grow as a person?
In the early days, my personal practice simply supported my physical and mental health. In my 40s I was a global director for Sotheby's, frequently travelling around the world, and my top priority was to find a yoga class on the first day (best jet-lag rescue remedy!). Then my world shifted as a family member became unwell and I needed to be grounded at home. My yoga practice became my spiritual and emotional life raft, helping me remain strong and steady for my loved ones. Evolving as a yoga teacher to share the profound effects of this ancient and healing practice is now my life's purpose.
What things are you most grateful for?
Family. A wise friend once said to me that family is all that matters, everything else is just noise. My sense of family now extends to my 'kula' community of wonderful students. Home. I've now been living in Rye for 20 years and still wake up every day with gratitude for living near the beach in this beautiful corner of Britain.
How do you stay motivated?
Study. I feel I am on a lifelong journey to discover the rich potential of yoga and the healing power of breath. Every time I create a new class, I feel like a kid in a sweetie shop!
How do you practice yoga off the mat?
I've adopted a holistic approach to life off the mat, particularly to support myself through menopause. A combination of nutritious foods, spending time in nature, daily exercise, and 'mini-pauses' to notice the beauty of being present in this wonderous moment called now.
What else are you passionate about? What feeds your soul?
Dancing! As a teenager I founded a contemporary dance company and danced with Ballet Rambert in Paris, and at The Place, London. Movement to music lifts my heart and feeds my soul.
What's your favourite quote or motto?
Favourite Sanskrit word: Metta, compassion and kindness for self and others.
Favourite Yoga Sutra 2.46: Sthira Sukham Asanam — effort with ease, not effort with force.
Favourite mantra: So Hum — I am. I am enough. I am bright. I am bright like 10,000 suns.
How do you practice self-care?
Breathing in the sea air at Camber Sands, coffee with friends @thegeorgeinrye, and a long soak in @wideye_natural bath salts. Heaven!
What's next for you?
I'm about to assist on a yoga teacher's retreat in Bali, and on my return will be teaching Beach Yoga on stunning Camber Sands, Rye. In the Autumn I'll be hosting more fund-raising yoga workshops for Young Minds UK, assisting classes at the OM Yoga Show, and planning to lead my own yoga retreat in Bali. Wherever this journey takes me, my heart-felt intention is to share compassion and joy with the world.
You can learn more about JoJo Hancock's beach and studio classes at: yogacreative.co.uk Follow her on Instagram @jojoyogacreative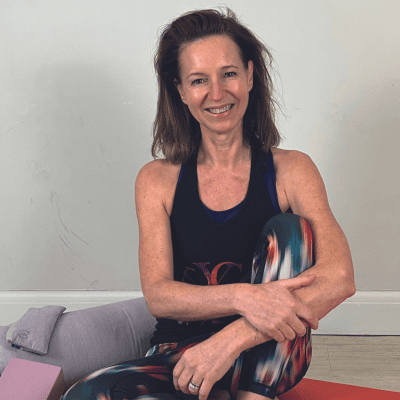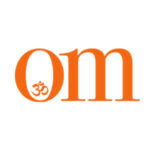 First published in November 2009, OM Yoga magazine has become the most popular yoga title in the UK. Available from all major supermarkets, independents and newsstands across the UK. Also available on all digital platforms.