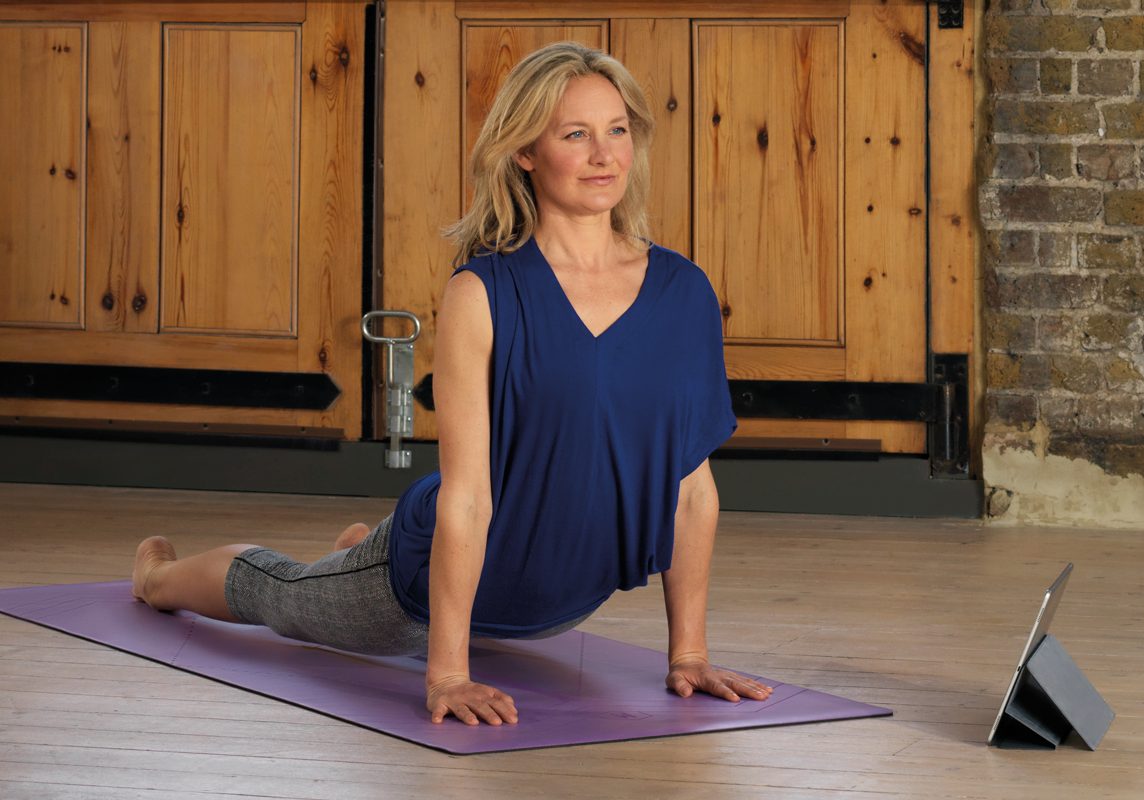 How online yoga helps me to navigate through life's daily changes. By Kat Farrants
We all know that the nature of life is change, and change is to be welcomed. Our practice changes, our energies change as we grow with our practice and sometimes our bodies change suddenly; we might be recovering after illness, or maybe our bodies change very suddenly after a nasty accident and will never be able to make the shapes again. But that is the nature of life, and after all, isn't the nature of yoga learning about transitions, and learning to love the learning edge?
As we grow and learn, we are able to start really living. We can start to live with ever more wisdom and compassion, we become more refined in the way that we say things and how we act.
As our practice starts to deepen and we change (as we all do every day), why not start to embrace this? Perhaps with a look into styles and types of yoga which your younger and less experienced version of yourself would not have been interested in. I know that my yoga practice is unrecognisable from when I first started to practice 25 years ago. And it's not just a question, that as your practice deepens, so you'll be able to try out new asana. No, in my experience, quite the opposite. They said, 'practice and all is coming'…well what if life gets in the way? In my late teens and early twenties, my practice was Ashtanga and plenty of Vinyasa.
My practice was fast-flowing classes with movement initiated by the breath, but not much deep Pranayama work. Now I'm in my fourth decade and I love breath-work and a solid, almost therapeutic Hatha practice, involving plenty of Yin, best of all. My practice has changed not only with the passing years, but on a daily basis and with the seasons. A springtime morning practice will have a very different energy to a mid-winter evening.
As we change, and our practices change, it's sometimes hard to find the inspiration you might need for your daily practice. Just maybe, your usual daily practice isn't serving you right now.
You might want to check in with yourself, enquire what is it that you really need, ring in some changes by looking for inspiration from where you have never looked previously.
Maybe you want to incorporate some Sanskrit chanting, and you know that Jivamukti classes incorporate these, but you don't want to take the leap to sample a whole Jivamukti class. Or you just want to re-sequence or creatively sequence your Vinyasa? Or you want to practice more Yin poses at the end of your classes. Or maybe you're on your period? Your practice can be really healing, nurturing and therapeutic to ease your aches and pains.
The thing that I love the most about my at home, online yoga practice is that I get to really consciously decide the practice that my body needs on that very day, in that moment. I don't have to do the convenient class, and then find myself depleted, or wanting more. I find that going online really enables me to check-in with myself and get a deeper knowledge of the wisdom that my body holds. It also gives me the courage to try something new. Perhaps trying Yoga Nidra or Scaravelli, it's really fun to play with our yoga practice and find different expressions of yoga. But the best thing is being able to find a class where I don't have to 'sit this out if you're pregnant/on your period' but instead I can find the nourishing and supportive class which is absolutely perfect for what I need on that day. The wonderful thing about going online with a host of world-renowned teachers in a variety of styles is that you know that,
whatever you choose, you'll be in very safe hands.
Kat Farrants is founder of Movement for Modern Life, the 'Netflix of Yoga' (Vogue) featuring 1200+ classes with world-class teachers in a style to suit every level of yoga practice, inspiring you to move into a healthy, happy and more sustainable life. Visit: Movementformodernlife.com
Movement for Modern Life (MFML), the 'Netflix of Yoga' (Vogue) is the British online yoga platform offering unlimited access to 1,200+ classes plus challenges. Its team of world-class yoga teachers bring yoga, inspired movement and mindfulness into your home. Classes start when you say; there's no need to get out of your pyjamas to get your daily dose of yoga. With classes from just two minutes to 90 minutes, there's something for everyone, ranging from beginners classes to teacher's sequences, gentle yoga to tough core flows, and yoga to energise your morning or to help you sleep. Join a supportive, down-to-earth community where you get with your membership live Q&As with teachers, ensuring you get the support you would expect from studio yoga classes. Get inspiration and support from the Movers family of how to live a happier, healthier and more sustainable life every day. Take your home practice to the next level with the Class Tracker feature, allowing you to schedule classes and link to your digital diary so you never miss a practice. Organise your favourite classes to curate your very own Move Lists so your top teachers are always to hand. Download the app to watch classes offline, perfect for when you're on the move. Trust the handpicked selection of world class teachers to safely guide you through a yoga journey in the comfort of your own home. Move with MFML and deepen your practice to live a happier, healthier and more sustainable life.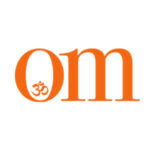 First published in November 2009, OM Yoga magazine has become the most popular yoga title in the UK. Available from all major supermarkets, independents and newsstands across the UK. Also available on all digital platforms.