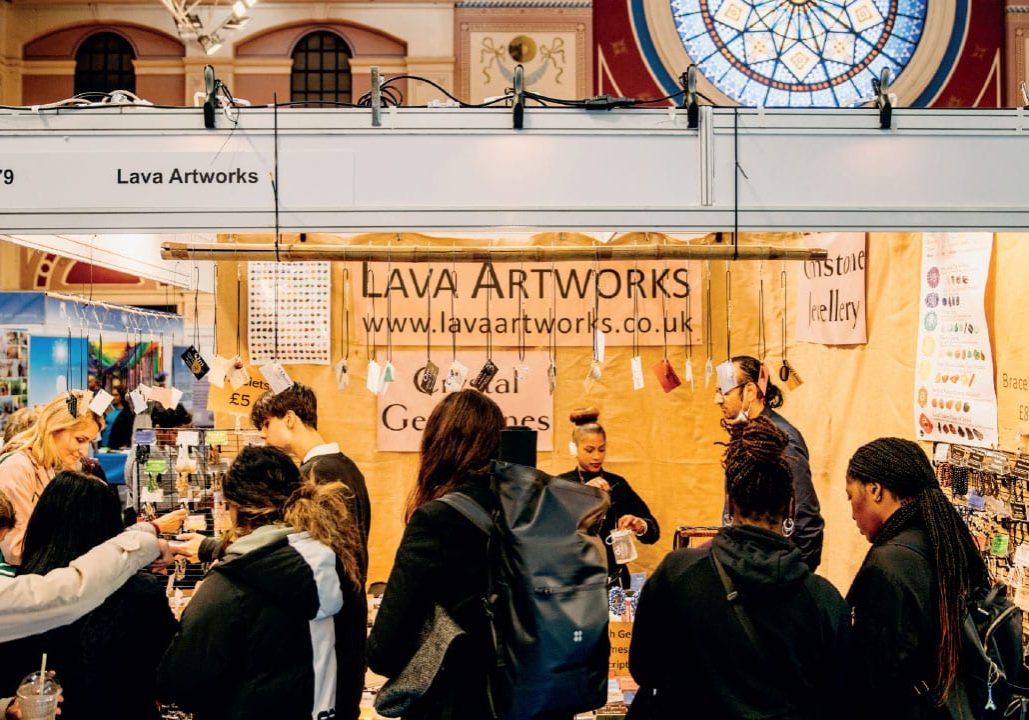 Embrace your Spiritual Side
Did you know visitors to the OM Yoga Show get free entry to the adjacent Mind Body Soul Experience, which takes place the same weekend inside Alexandra Palace? Read on for a flavour of what to expect
Explore some of the world's mysteries, natural science, age-old wisdom and meet lots of amazing people at the Mind Body Soul Experience.
The show brings all of these elements together and adds a splash of excitement, a dousing of entertainment and more than a fair share of pampering too. Covering complementary health, spiritual awareness and personal development, it is a unique platform helping and guiding you to be the best version of yourself.
The Mind Body Soul Experience is a happy, safe place where you can escape from the modern world for a few hours, listen to inspiring talks, celebrate you and meet like-minded people. Here are just a few highlights:
Healing therapies: Try out some healing therapies. The show is the perfect place to try out something new such as Colour Therapy, Massage, Reiki, Energy Healing, Aura and Chakra Photography Jyoeri Japanese Energy Healing, Iridology, Feras Energy Healing.
Workshops: Deepen your knowledge at one of the pre-bookable workshops from £10 a session. Topics include: The Life Code Tarot, How to Experience True Happiness and Bridging the Gap Between Magic and Medicine, among many others!
Lectures: Choose from almost 50 free lectures. Listen to experts, inspirational speakers, readers and counsellors on topics such as self-care, how to experience true happiness, finding calm, herbal remedies, magical recipes and healthy eating.
Food: Taste some vegan delights. When you're feeling peckish, visit Global Fusion (stand 15) or Nectar Foods (stand 17) for some delicious healthy food, including savoury dishes, cakes and bakes.
Retail therapy: Shop at over 150 stands offering a full range of wellbeing products and services including crystals, CBD products, candles, singing bowls, clothes, jewellery, artwork, teas, skincare, journals and books, gifts and superfoods.
Try something new
Meet Psychic Sally: Sally Morgan, a renowned psychic medium, author, and television personality will be at this year's show. Don't miss out on the opportunity to attend her free lecture: 'How I Recognise Spirit and How You Can Too'. Psychic Sally will also be running two workshops, pre[1]bookable at £20 a session. These intimate close encounters will keep you on the edge of your seat with her accuracy and messages from Spirit.
Join a Laughter Yoga class: Join Laughter Yoga for Joy with Joe Hoare for a fun, interactive — and totally free — class connecting the energising experience of laughter yoga. A unique, movement-based approach to laughter yoga — and lots of fun!
Try Kathak Dance with Nikita Thakrar: Have a go at Kathak Dance, a disciplined and well-rounded art-form which over time can have profound benefits on both physical and cognitive health. Come away feeling energised and connected with your inner self. Another free class!
Siren Songs and Lyrical Lullabies with Alexandra Wenman: A calming collection of haunting and heavenly arias, mantras, and songs, intermingled with magical poetry and storytelling. Connect with your higher self, light guides and allow yourself to discover your inner magic in this free session.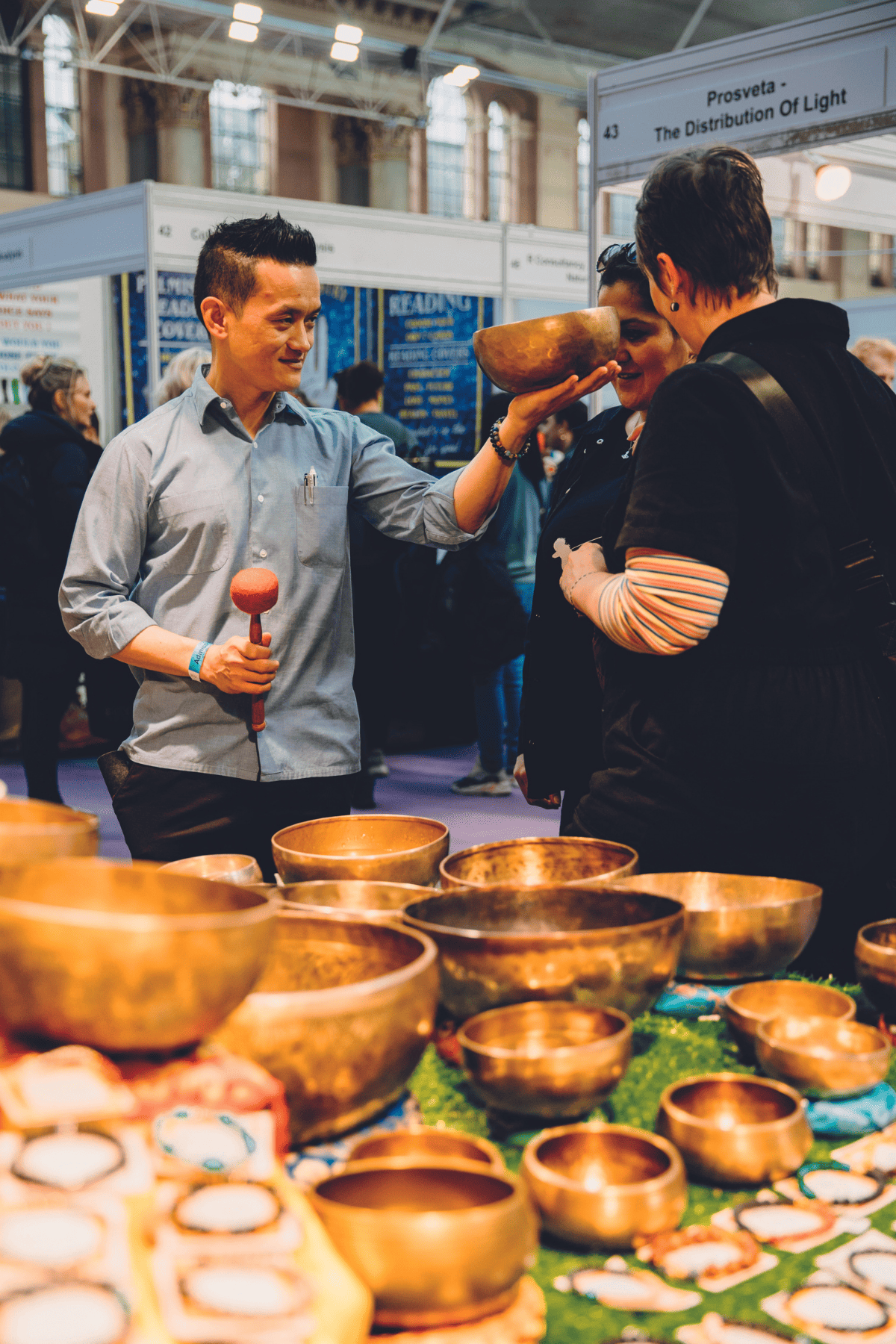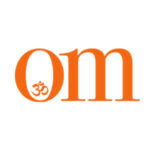 First published in November 2009, OM Yoga magazine has become the most popular yoga title in the UK. Available from all major supermarkets, independents and newsstands across the UK. Also available on all digital platforms.