Beyond Spotify: 5 apps to help you run your yoga business. Jennifer Corder looks at ways yoga teachers can boost their digital footprint and social media with the least effort
It's sometimes said that teaching is a calling, not a profession. Being a yoga teacher can amplify that. There are so many aspects to being a teacher – mind, body, breath, spiritual and… business?
Lots of yoga instructors struggle in this aspect of the profession, notably how to organise, promote and market their classes and teaching. To some, it seems unauthentic; others are simply not familiar with the tools and options out there.
Plus, of course, one of the biggest challenges facing teachers is time: how to keep admin and promotion time to a minimum to maximise time spent on the mat and with clients. That's where the real work gets done. Luckily, there is a whole range of apps designed to help you do just that. Try these five for starters to kick-start your digital business promotion.
1. Canva – for graphic design support
Flicking through Instagram one might think that graphic design was a new module in yoga teacher training. Create professional designs direct from your phone. You can make flyers, business cards, social media posts, Facebook headers, schedules – almost any type of visual you need. It's easy to use and best of all it's free – if you see a design you like with a '$' on it, simply change the image used and voila – no charge.
Pros: Free, easy to use, wide range of selection
Cons: No android app (but the website is equally as user-friendly)
Bonus Tip: Try creating asana cards for your students so they can have something to refer to when not in class.
2. Buffer – for social media support
Ever wonder how some teachers have time to post on multiple accounts at the perfect time? It looks like some spend more time on social media than they do on the mat. They don't – they have Buffer. You can use it to schedule your social media posts for days in advance. It supports Facebook, twitter, Pinterest, Google+, Linkedin and Instagram.
Pros: Easy to set up and use
Cons: Free version doesn't support Pinterest and you still have to post your images on Instagram (though Buffer will remind you).
Bonus Tip: Just like scheduling your classes at the best time to reach the most students, Buffer can tell you the best times to post your updates. Try using the optimal timing tool to see if you are increasing your reach and engagement.
3. Mailchimp Subscribe – to grow your mailing list
Does your newsletter list need a bit of Prana to bring it back to life? If your list is stagnating because you forget to add new students, you're not alone. But Mailchimp Subscribe now makes it easy to add new students on the go from the app. You can create a custom form in minutes that can be accessed even when you're offline. When you go back online it will automatically sync and add the new names to your list.
Pros: Works offline and easy to manage
Cons: Need to be with Mailchimp
Bonus Tip: Share your subscribe link on your social media accounts to capture more names from your wider circle of followers.
4. Evernote – to organise everything
As a teacher, one of the things many people struggle with is how to remember the details from those fantastic after class discussions with students. You could jot notes down on random pieces of paper – unfortunately, most these seem to disappear into the ether. Luckily, there's Evernote – an easy way to store those digital notes in one spot. Evernote lets you create multiple notebooks where you can store images, attachments, audio notes, reminders, written notes and text notes. It's brilliant for storing hashtags for social media and also making class notes. You can take pics of your clients and add a note so that you always remember issues or injuries – and have easy access to that information.
Pros: Can store multiple types of information in one place.
Cons: There are no folders so you have to create different notebooks for keeping things organised or can get a bit unwieldy.
Bonus Tip: Evernote has a document image function that lets you take high-resolution pictures of documents. Use this function to take pictures of receipts and expenses you incur while on the job.
5. Feedly – to stay informed
There are a number of fantastic online resources for learning and staying up to date with what's going on in the yoga world. But who wants to spend time navigating from one website to the next? With Feedly you can read all of your favourite blogs and websites in one place (yes, even OM Yoga & Lifestyle magazine!). You can create different lists and save articles that pique your interest. It's a simple way to stay informed, be inspired or get ideas for your social media.
Pros: Very easy to set up
Cons: Takes a while to get used to the swiping/saving
Bonus Tip: You can bookmark articles that you might want to read later or use as inspiration/reference for a blog post.
Have we missed any of your favourites? We'd love to hear from you about what other apps you use to stay on top of your teaching: editor@ommagazine.com
Jennifer Cordero, creative director, Well & Fresh (wellandfresh.co.uk)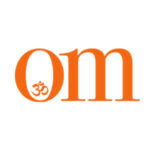 First published in November 2009, OM Yoga magazine has become the most popular yoga title in the UK. Available from all major supermarkets, independents and newsstands across the UK. Also available on all digital platforms.
If You Enjoyed This, Then You May Also Like...