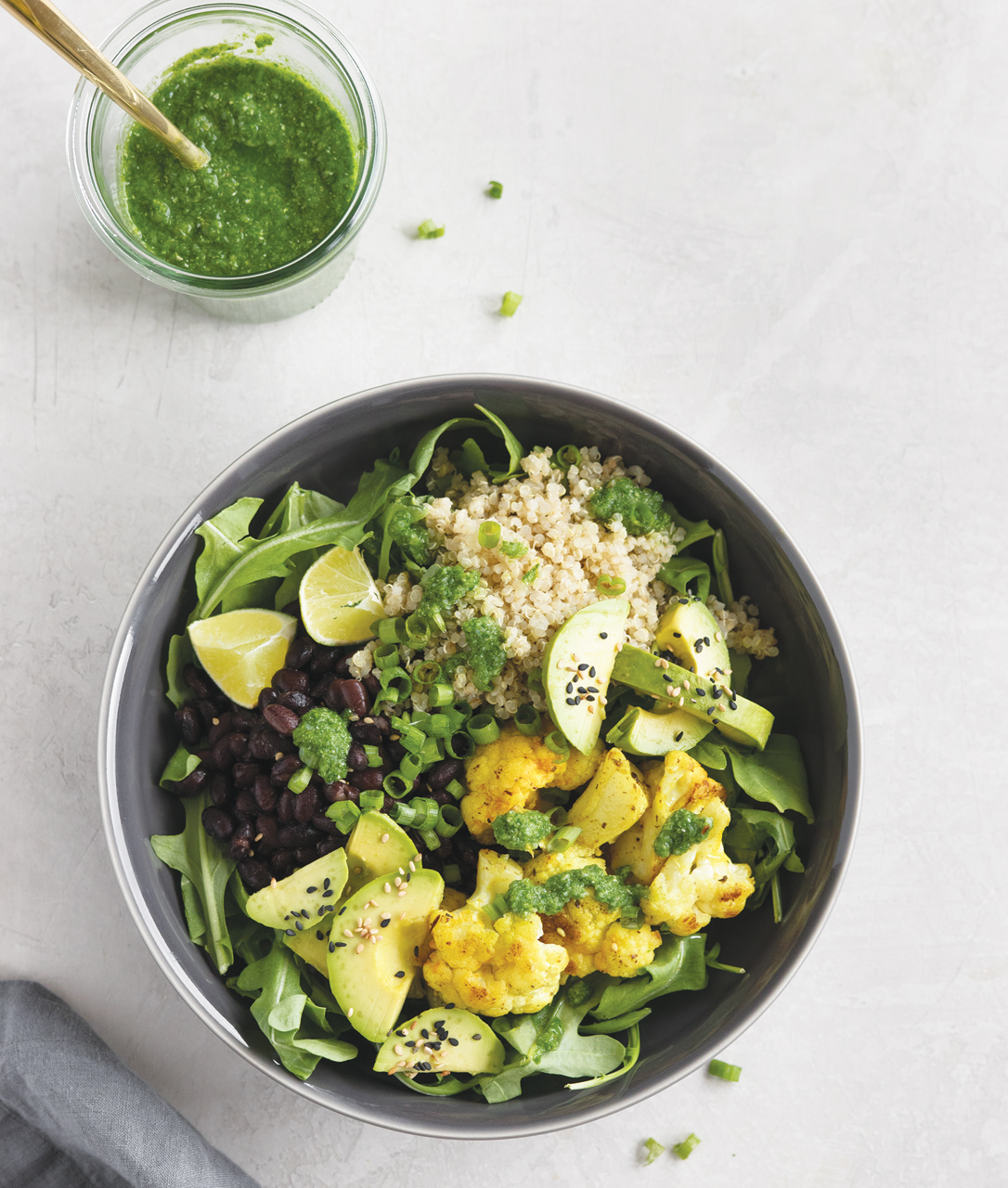 Curried Cauliflower Bowl with Coriander Chutney
Makes 2 bowls - Here, cauliflower is roasted with a medley of spices to create depth of flavour and warmth. It pairs especially well with the black beans, but you could swap in chickpeas or cannellini beans instead if you want to change things up.
For the Curried Cauliflower
400g (3 cups) cauliflower florets

¼ tsp ground sweet paprika

¼ tsp freshly ground black pepper
125g (2 cups) cooked black beans

180g (1 cup) cooked quinoa

2 tbsp spring onion, thinly sliced (green parts only)

1 tsp toasted sesame seeds

120ml (½ cup) Coriander Chutney
For the dressing (makes 120ml or ½ cup)
50g (1 cup) fresh Coriander leaves

1 tbsp freshly squeezed lime juice

1 tbsp minced green chilli pepper (optional)

½ tsp minced peeled fresh ginger

Pinch of fresh ground black pepper
Prepare the cauliflower. Preheat the oven to 220°C/425°F/Gas 7. In a medium bowl, toss the cauliflower florets, oil, turmeric, cumin, coriander, paprika, chilli powder, salt, and pepper. Spread in a single layer on a baking sheet and roast for about 25 minutes, flipping them halfway through.

Assemble each bowl with half of the rocket, curried cauliflower, black beans, quinoa, avocado, and spring onion. Sprinkle with the sesame seeds and garnish with a lime wedge. Serve with the chutney.

To make the dressing, in a blender, combine the corinader, water, lime juice, green chilli, ginger, cumin, salt and pepper. Blend on high for about 1 minute, until smooth and creamy, scraping down the sides as needed. Taste and adjust the seasoning, if desired.
recipe excerpted from Plant Power Bowls by permission of Sasquatch Books.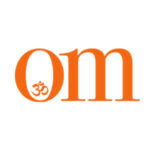 First published in November 2009, OM Yoga magazine has become the most popular yoga title in the UK. Available from all major supermarkets, independents and newsstands across the UK. Also available on all digital platforms.