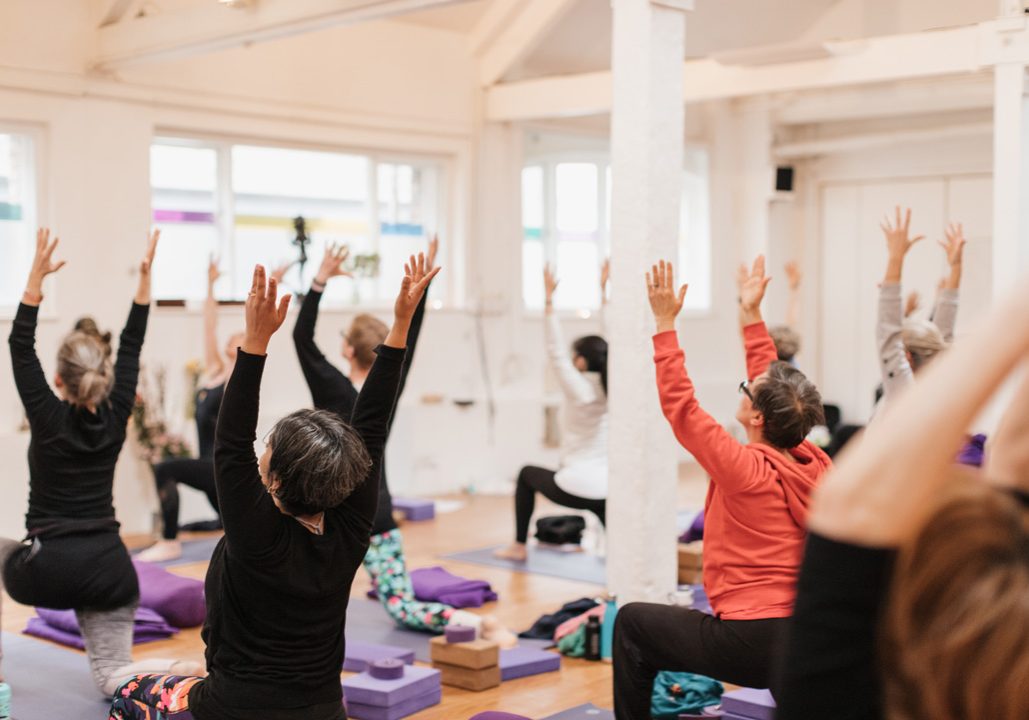 Creating community in an online setting
Can a digital course still create great bonds and friendship? By Petra Coveney
Community (Sangha) is an essential part of yoga. That's especially true in my own experience at Menopause Yoga. But can you create that same sense of community online? Would women feel able to share their stories with digital faces, crackling audio and repeated cries of "Can you hear me?" or "I've lost my connection!" What I discovered was truly awesome.
Women have a superpower: not only can we create emotional connections over distance, culture, nationality and language — we can do this through digital screens too. Our imaginations are so powerful, we can recreate the sound of group singing and feel the touch of a virtual hug. We can smile, laugh and lift each other's mood. Online oxytocin!
Yes, there are technical hurdles to overcome, such as: how do the trainees practice teaching each other, how do we break into smaller groups or pairs for discussions, how to keep screen time stimulating and engaging? On the other hand, there are advantages: being online means I can spread the course over four weeks now; help build a community and trust over a month rather than in four days. Online TT trainees benefit from livestream talks from expert speakers who would not be able to come into a studio and have access to a library of Menopause Yoga videos to watch at their convenience.

Here's what one student, Lon Gibbons, who graduated this summer, had to say of her experiences learning online: "I wouldn't have been able to go to the live training in Manchester due to other work commitments. The sense of community with everyone on the course was palpable from the first day. Petra held the virtual space so well and made everyone feel heard and valued. There were times when a group hug was needed but even that worked virtually! And we each had the opportunity to bond with one other teacher in the buddy system as we went through the course, which provided a wonderful sense of connection. The community vibe continues in the WhatsApp group and even though we haven't met physically yet I don't feel that it in any way detracted from creating a community spirit. In fact, I am more in contact with this group of teachers than I have been for any training taken in person."
Will I go back into studios to train teachers in future? Yes, as soon as I can. But I will now always run training courses online for those who can't travel. It has brought me joy to see the graduates from my TT courses staying in contact via the WhatsApp group chats, the Menopause Yoga Teachers' Facebook group and weekly classes. I can't wait to finally see the virtual teachers in person — but funnily enough, I think it'll feel as if we've known each other for years!
Petra Coveney is the founder of Menopause Yoga (menopause-yoga.com)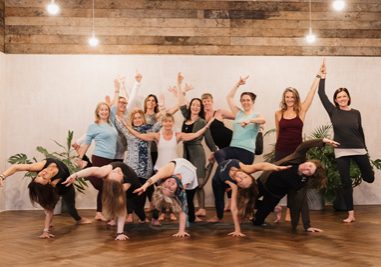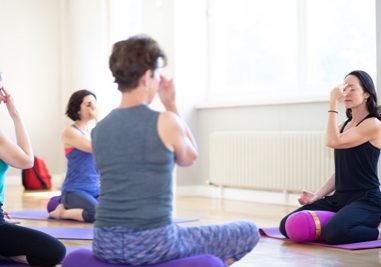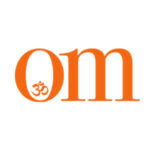 First published in November 2009, OM Yoga magazine has become the most popular yoga title in the UK. Available from all major supermarkets, independents and newsstands across the UK. Also available on all digital platforms.
If You Enjoyed This, Then You May Also Like...