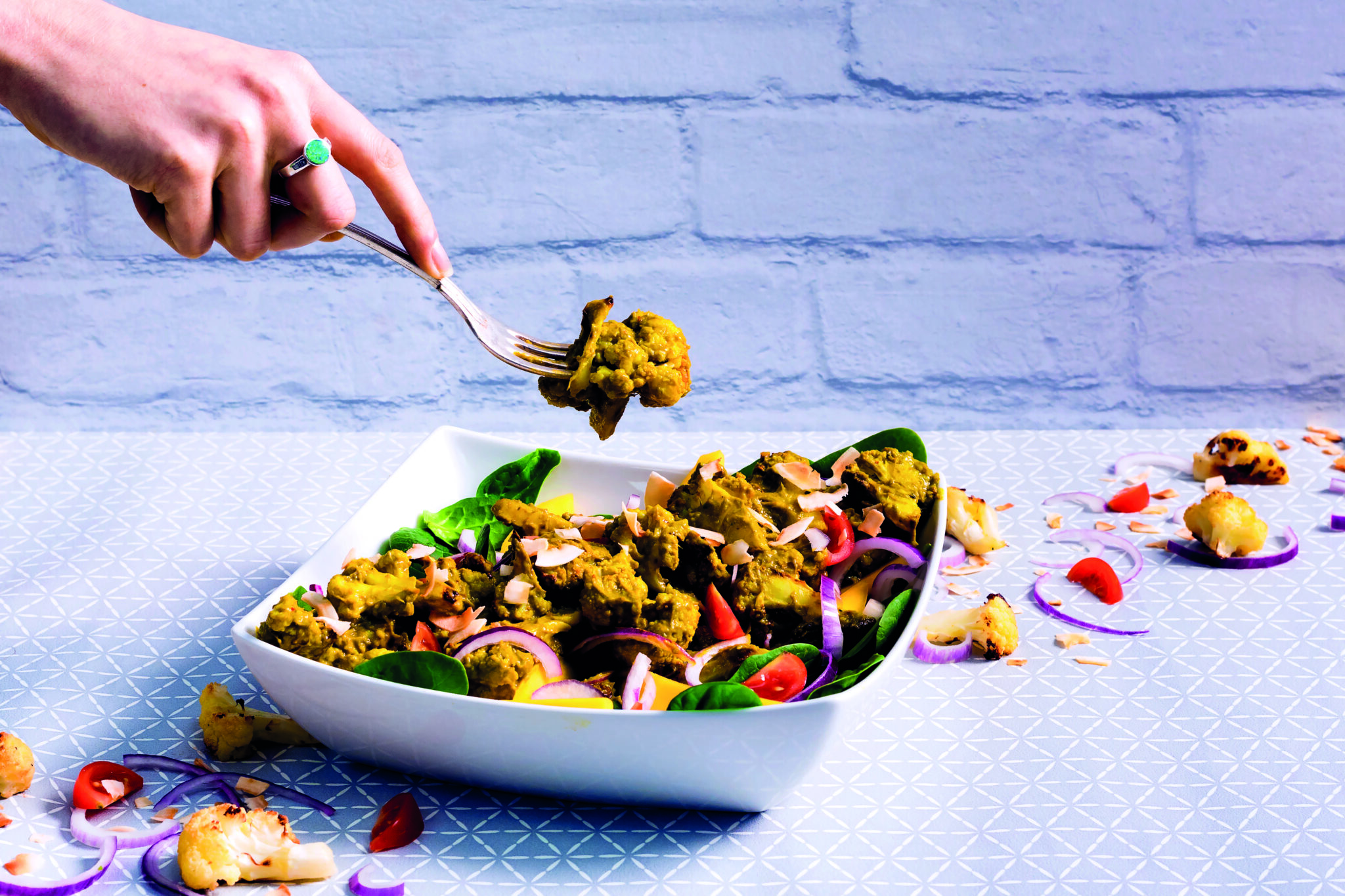 Coronation Cauliflower and Spinach Salad
This fresh and summery salad is super quick and super healthy. It's perfect for a quick lunch and any leftovers make great sandwich and wrap fillings. SERVES 4
1 cauliflower, cut into florets

1 avocado, peeled and de-stoned
Preheat the oven to 180°C/355°F/Gas 4. Place the cauliflower florets onto a tray and roast for 15 minutes until starting to soften and colour.

To a food processor, add the avocado, lemon juice, turmeric, curry powder, mango chutney and water; blend until smooth. Add the mixture to a bowl and mix in the roasted cauliflower and sultanas.

To serve, place generous helpings of the mango, spinach and red onion in each bowl and top with the coronation cauliflower mix.