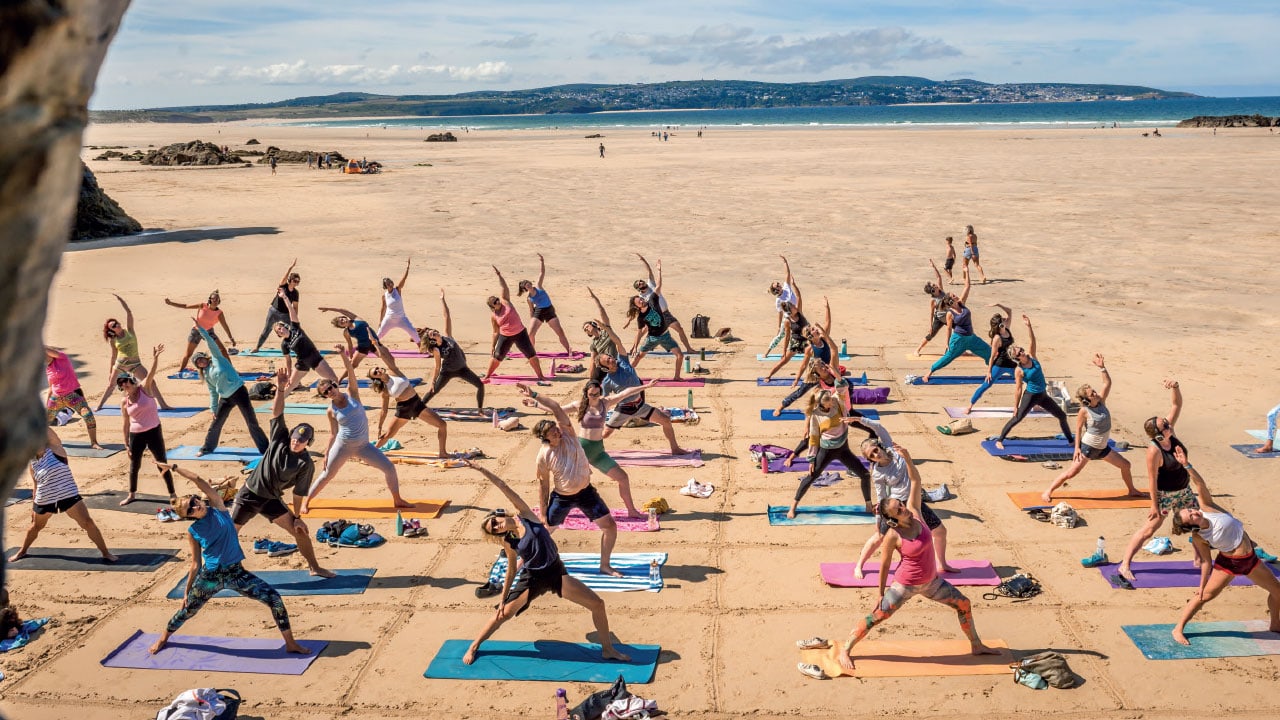 The transformative power of coastal wellbeing practices: the work of Dr Alicia Ray
In today's fast-paced, technology-driven world, it can be easy to forget the incredible power of nature to rejuvenate our minds, bodies, and  spirits. Dr Alicia Ray, a yoga teacher, international retreat host, and clinical psychologist based in Cornwall, is on a mission to remind us of the profound benefits of reconnecting with the great outdoors. Through her unique blend of coastal and outdoor wellbeing practices, she helps people find balance, serenity, and a sense of connection with the natural world.
Her journey began when she completed her yoga teacher trainings in the lush, biodiverse landscapes of Costa Rica and the Philippines. Immersed in nature, she found inspiration in the breath-taking surroundings and the rich spiritual traditions of her training sites. Upon returning home to Cornwall, she felt compelled to share the transformative power of nature with others, and so Gwithian Beach Yoga was born in May 2018.
The idyllic Gwithian Beach, with its vast stretches of sand and invigorating sea breeze, provides the perfect setting for weekly yoga classes. Students are encouraged to tap into the raw elements of the ocean, allowing the rhythmic sound of the waves to guide their breath and the ebb and flow of the tide to mirror the fluctuations of their own emotions. This focus on connecting with nature during practice not only fosters a deep sense of mindfulness but also helps to cultivate a genuine appreciation for the beauty and resilience of the environment.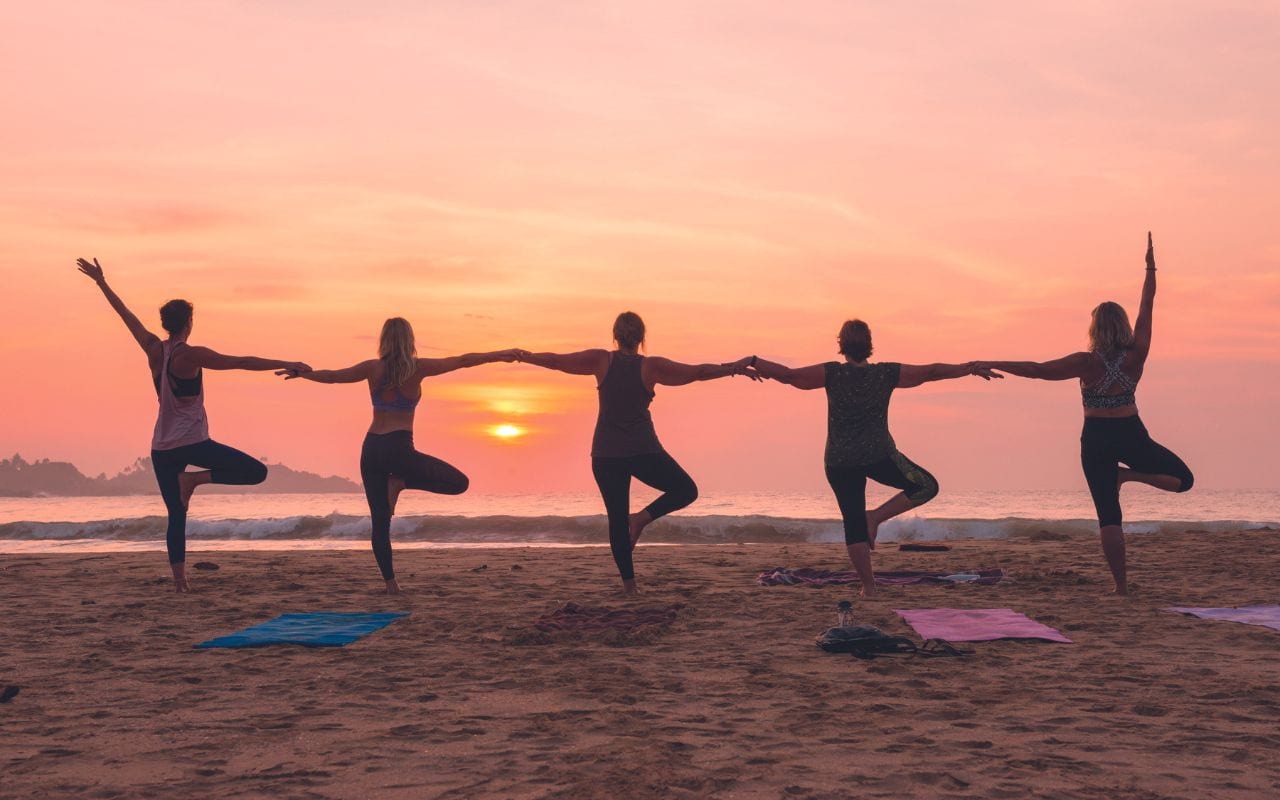 But Alicia's offerings don't stop at beach yoga. Over the years, she has also hosted bespoke surf and yoga experiences, retreats, trainings and workshops that combine insights from psychology, yoga, and mindfulness. These immersive experiences provide participants with the opportunity to engage in a range of activities designed to nurture their physical, emotional, and spiritual health; enhancing awareness and self-compassion, while simultaneously forging a powerful bond with the natural world.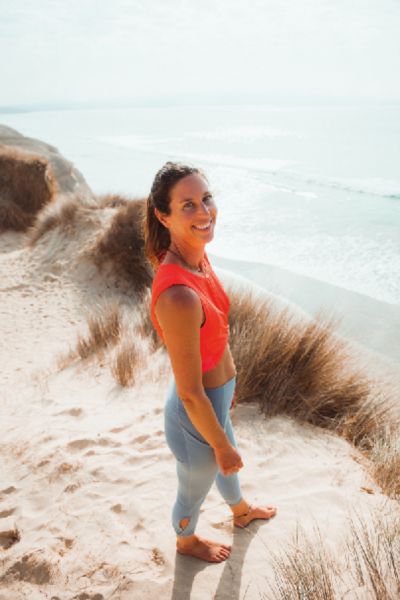 One of the core components of her approach is the infusion of Ayurveda, an ancient Indian system of medicine that emphasises the importance of aligning with the universal elements. This holistic approach to wellness ensures that each individual's needs are met, and that the journey towards optimal health is both fulfilling and sustainable. By incorporating Ayurvedic principles into her coastal wellbeing practices, Alicia helps students discover their unique constitution, or 'tridosha', and teaches them how to achieve balance through customised lifestyle choices, diet, and self-care routines.
In addition to her work as a yoga teacher and retreat host, she also works as a clinical psychologist for the NHS, where she Studio continues to draw upon her deep understanding of the human psyche and her passion for nature to promote mental and emotional wellbeing. Through her multi-faceted career, she is a living testament to the transformative power of connecting with the natural world, and her coastal wellbeing practices serve as an invaluable resource for those seeking solace, balance, and a renewed sense of unity with their environment.
As our modern lives become increasingly disconnected from nature, people like Alicia Ray serve to remind us that the path to true wellbeing often lies in the simple act of stepping outside and immersing ourselves in the world's most breath-taking landscapes. Through her unique blend of coastal and outdoor wellbeing practices, she is helping to heal, inspire, and empower countless individuals, one sun salutation at a time.
Join the upcoming, immersive wellbeing retreat at St. Nectan's Glen, Cornwall on 1-3rd September, or for other beach yoga, surf & yoga experiences and wellbeing retreat days visit: aliciaray.uk Connect on Instagram @aliciaraywellbeing @gwithianbeachyoga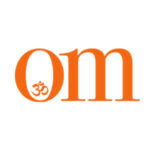 First published in November 2009, OM Yoga magazine has become the most popular yoga title in the UK. Available from all major supermarkets, independents and newsstands across the UK. Also available on all digital platforms.