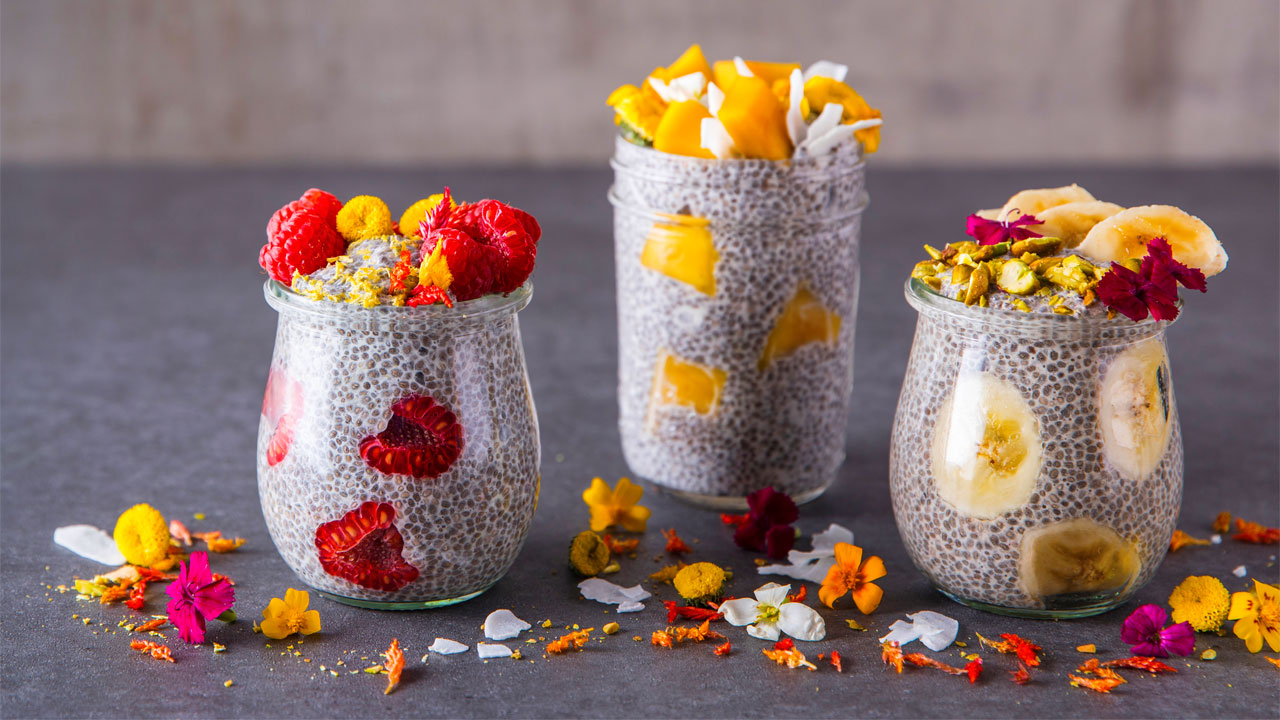 Chia Pudding
Fresh and fabulous plant-based foods inspired by ayurveda
Make this "moon" pudding at night, and the next morning you'll wake up to a creamy, indulgent breakfast. Chia seeds are rich in omega-3s and a must for anyone on a plant-based diet. The overnight soak transforms the seeds into a decadent pudding
¼ tsp vanilla flavouring (alcohol-free)

1 drop natural fruit sweetener
¼ tsp vanilla flavouring (alcohol-free)

2 tbsp unsweetened coconut flakes

4 drops natural fruit sweetener
¼ tsp vanilla flavouring (alcohol-free)

4 drops natural fruit sweetener
Toppings: raspberries, lemon zest
1. In a small bowl, combine the milk, chia seeds, and the ingredients for your Dosha (except the toppings).

Cover and refrigerate for at least 30 minutes or overnight. (The chia seeds will become more gelatinous the longer they soak.)

Before serving, stir well. Add the toppings for your Dosha and enjoy!
Tip: Make a big batch and separate into several small containers to enjoy for a quick covered in the fridge breakfast or snack. Keep for up to 5 days
Eat Feel Fresh by Sahara Rose Ketabi. Published by DK,
4 July, £16.99. DK.com