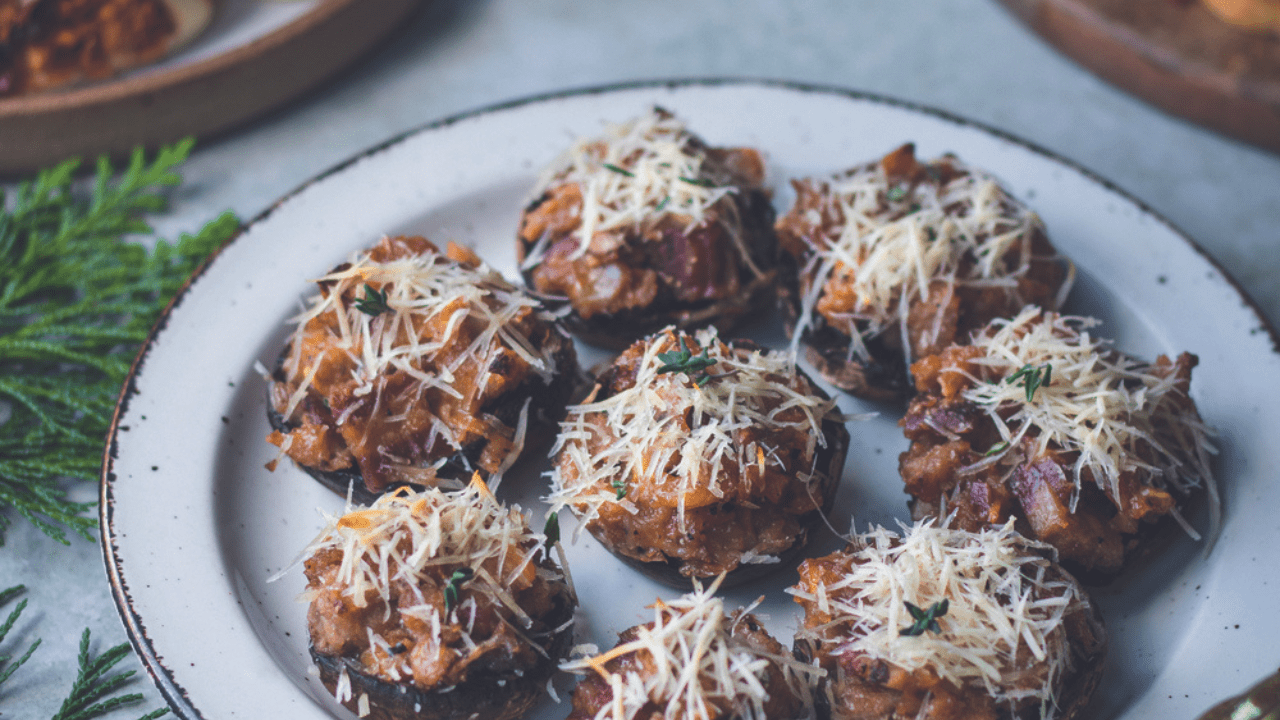 Cheesy Vegan Stuffed Mushrooms with JAZZ Apple, Sausage, and Bacon
A perfect vegan canapé for your Christmas parties!
• 2 tbsp vegetable oil
• 100g (3.5 oz) vegan bacon rashers, diced
• ½ JAZZ apple, finely diced
• 4 vegan sausages
• 50g (1.7 oz) shredded vegan cheese
• 60g (2.1 oz) grated vegan parmesan (save half for topping)
• 1-2 tbsp unsweetened plant milk (optional)
• Salt and pepper to taste
• 300g (10.5 oz) portabellini mushrooms
1. Preheat the oven to 180°C/350°F/Gas 4. If using frozen sausages, thaw them first, and if they are in casings, peel these off before using.
2. Heat the oil on a medium heat in a large frying pan, and once hot, cook the bacon pieces for 3-4 minutes until crispy. Add the diced apple and cook for another 4-5 minutes until softened.
3. Crumble in the sausages and add the shredded vegan cheese and half of the vegan parmesan. Stir everything together until the cheese has melted, adding 1-2 tbsp plant milk if the mixture seems too thick. Set this aside and prepare the mushrooms.
4. Clean the mushrooms and remove the stems. Add a spoonful of the sausage mix (about 1 tbsp) to each mushroom and arrange them on a baking tray with the filling side facing up. Sprinkle the tops with the remaining vegan parmesan and bake for 30-45 minutes until the mushrooms are cooked through and piping hot. Serve immediately.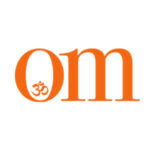 First published in November 2009, OM Yoga magazine has become the most popular yoga title in the UK. Available from all major supermarkets, independents and newsstands across the UK. Also available on all digital platforms.