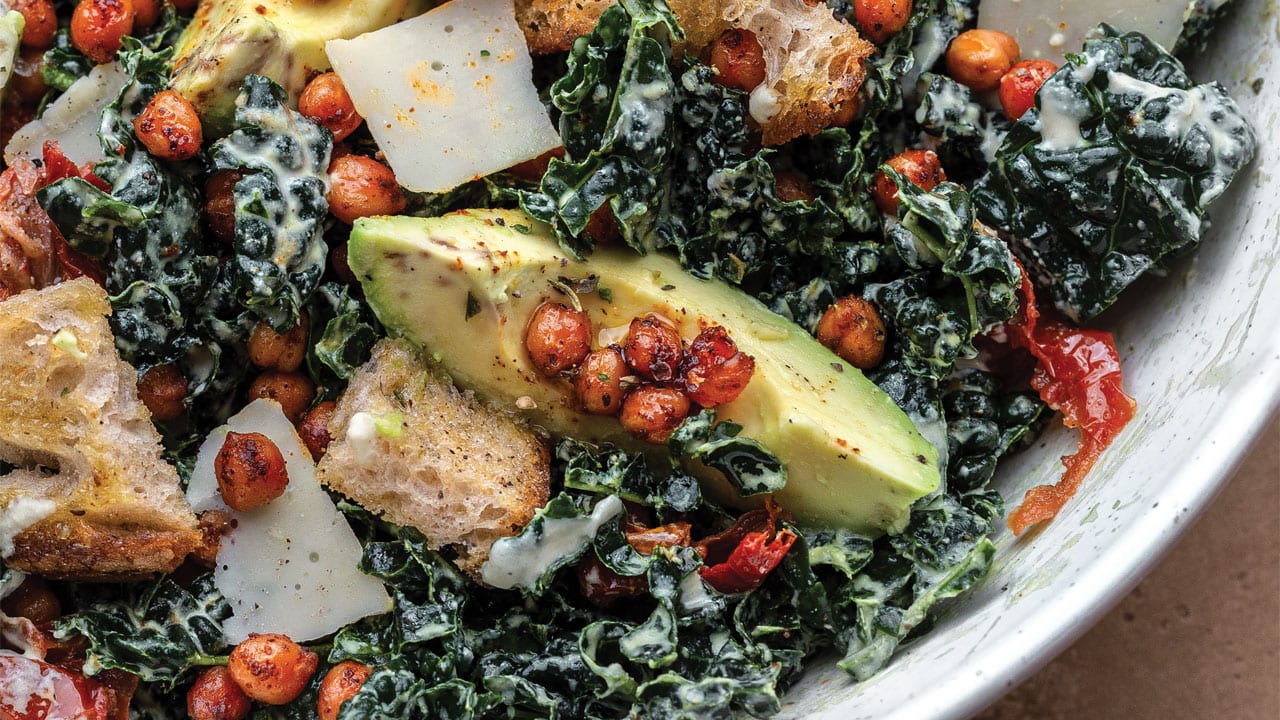 Cavolo Nero Caesar Salad with Smoky Chickpeas
As well as being tasty, versatile, and speedy to prepare, cavolo nero is also brimming with health benefits. It is a good source of vitamins A and C which help the immune system function normally, lutein which can help with eye health, and vitamin K which helps to maintain normal bones. It is also a source of fibre and calcium, and contains manganese, copper and iron.
6 sun dried tomatoes, in oil
1 tin (400g/14.1 oz) chickpeas
Preheat the oven to 180°C/355°F/Gas 4. Drain chickpeas and place on a baking tray with 1 tbsp of oil. Place in the oven for 10 minutes. Toss with smoked paprika, maple syrup, soy sauce, garlic and black pepper and place in the oven for a further 15 minutes.

Wash and destem the cavolo nero. Roughly slice into 1-inch pieces. Drizzle with some olive oil and massage with your hands for a few minutes. It will reduce in size and darken in colour.

Place the dressing ingredients in a high-speed blender and then pour over the cavolo nero. Toss until well coated.

Cut the sourdough into crouton sized pieces and drizzle in some olive oil, salt and pepper. Pop in the oven for 5-6 minutes until toasted and golden.

The chickpeas should be crispy, remove from the oven.

Assemble the salad. Slice avocado and place on top of the cavolo nero along with the chickpeas, sun dried tomatoes, sourdough croutons and shavings of vegan parmesan!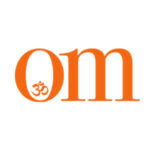 First published in November 2009, OM Yoga magazine has become the most popular yoga title in the UK. Available from all major supermarkets, independents and newsstands across the UK. Also available on all digital platforms.