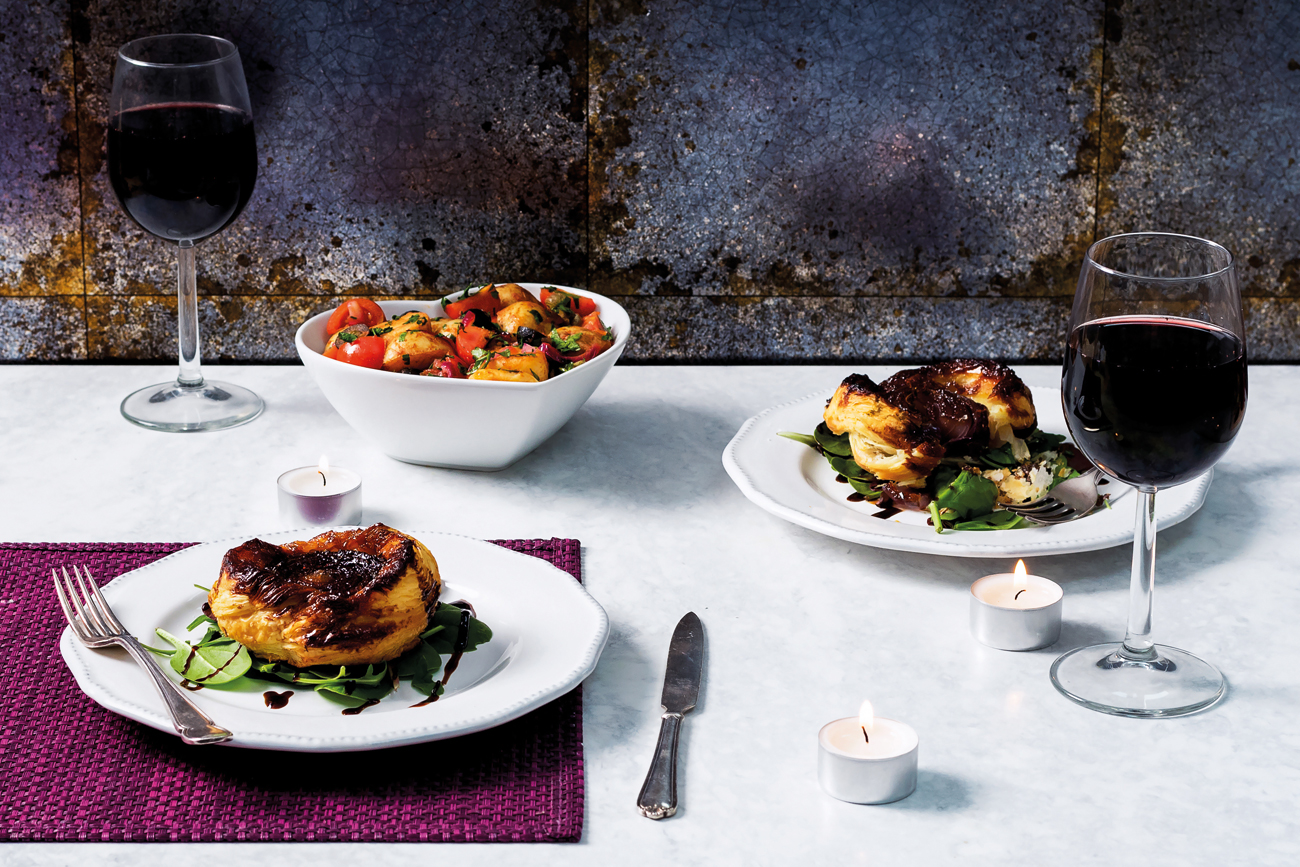 Caramelised Onion Tarte Tatin with Mediterranean Potato Salad
SERVES 2
This savoury twist on the French classic gives the perfect balance of sweet and savoury, and pairs well alongside the fresh flavours of the Mediterranean potato salad. This dish is great served with salad or vegetables.
1 sheet vegan ready-rolled puff pastry
For the Mediterranean potato salad
1 red onion, finely sliced
For the potato salad, place the potatoes in a pan of water, bring to the boil and leave to cook for 15-20 minutes. Then strain the potatoes and leave them to cool. Once cool, slice the potatoes.

Preheat the oven to 200°C/400°F/Gas 6. For the tarte tatin, cut off the top and tail of the onion and then slice in half, so the rings stay intact.

To a frying pan (suitable for the oven), over a medium heat, add the butter, sugar, thyme and cider vinegar. Once butter has melted, add the 2 onion halves and cook for 6-7 minutes on each side until onions start to soften and caramelise.

Using a round pastry cutter, slightly larger than the onion, cut two circles of pastry and place them over the onions, pinch them tightly around the onions and transfer the pan to the oven, to cook for 20 minutes.

Whilst the tarte tatins are cooking, finish the potato salad by placing a large pan over a medium heat. Add to this the oil, red onion, potatoes, olives and capers, and cook for 2-3 minutes. Then add the tomato purée, balsamic vinegar, maple syrup and tomatoes and cook for a further 2-3 minutes.

Remove the pan from the heat and finish with the chopped parsley. Take the tarte tatins out of the oven and carefully turn them over to serve.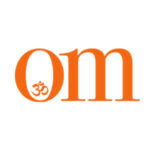 First published in November 2009, OM Yoga magazine has become the most popular yoga title in the UK. Available from all major supermarkets, independents and newsstands across the UK. Also available on all digital platforms.