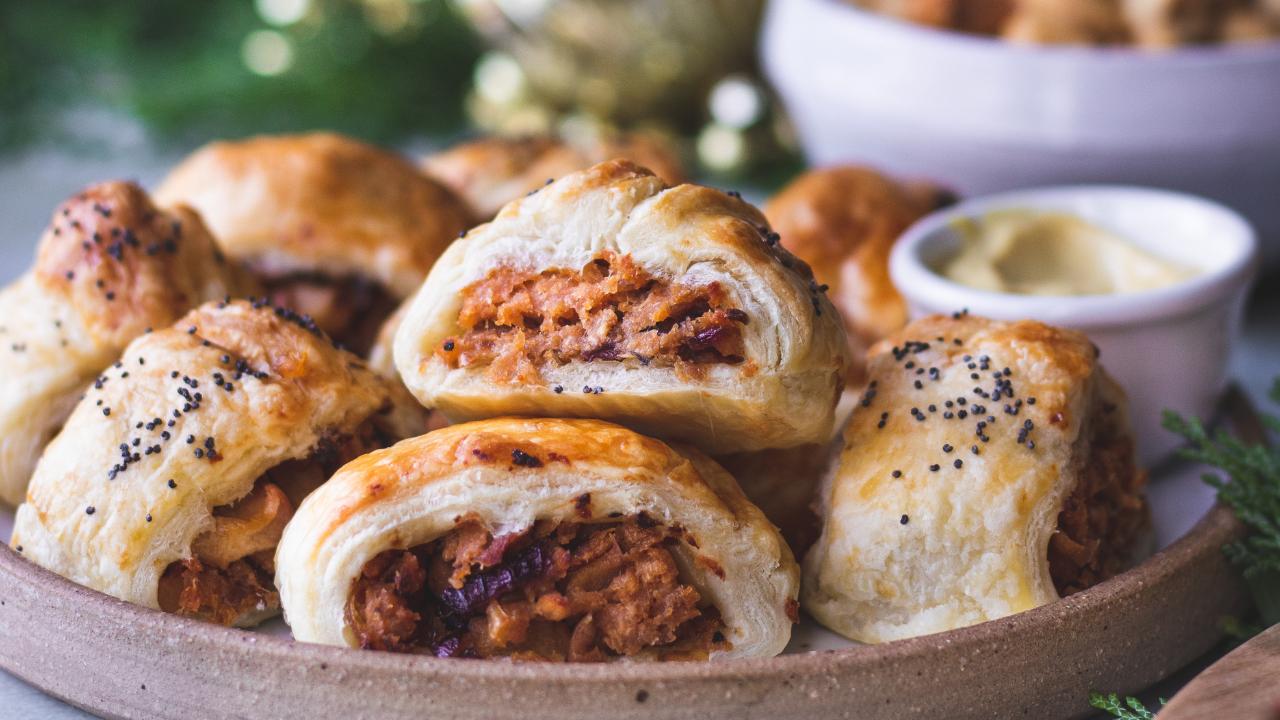 Caramelised JAZZ Apple & Red Onion Vegan Sausage Rolls
You'll love making these delicious vegan sausage rolls, and festive party guests will love eating them!
• 1 tbsp vegan spread or olive oil
• 1-2 JAZZ apples, cored and finely diced
• 2 medium red onions, diced
• 2 tbsp light brown sugar
• 1 tbsp Dijon mustard
• ½ tsp fennel seeds, crushed
• Salt and pepper, to taste
• 6 vegan sausages
• 1 sheet store-bought puff pastry
• 1 tbsp unsweetened soya milk, for brushing
• Poppy seeds (optional)
• Dijon or English mustard, for dipping
1. Heat the vegan spread or oil in a large frying pan over a medium heat, and once hot, add the apple, onion, brown sugar, and fennel seeds. Stir together and sauté for 15-20 minutes until nicely caramelised, then remove the pan from the heat.
2. If using frozen sausages, thaw them first, and if they are in casings, peel these off before using. Once thawed, crumble them into the pan with the caramelised mixture and stir everything together well. Season with salt and pepper to taste.
3. Preheat the oven to 200°C (180°C fan)/400°F/Gas 6. Remove the puff pastry from its packaging and allow it to rest for 10 minutes. Slice the pastry in half lengthwise, then add half of the sausage mixture to each piece and shape it into a long cylinder, leaving a 1cm edge.
4. Tightly roll the pastry around the sausage mixture, pinching the two sides of the pastry together or pressing down with a fork for a tighter seal.
5. Using a sharp knife, cut each roll into 10-12 pieces (about 2.5cm wide), and arrange on a parchment-lined baking sheet. Brush each piece all over with soy milk and sprinkle with poppy seeds (optional). Bake for 20-25 minutes until the pastry is golden and puffed up. Remove from the oven and serve hot or cold, with mustard for dipping.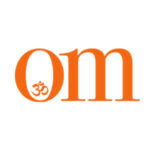 First published in November 2009, OM Yoga magazine has become the most popular yoga title in the UK. Available from all major supermarkets, independents and newsstands across the UK. Also available on all digital platforms.