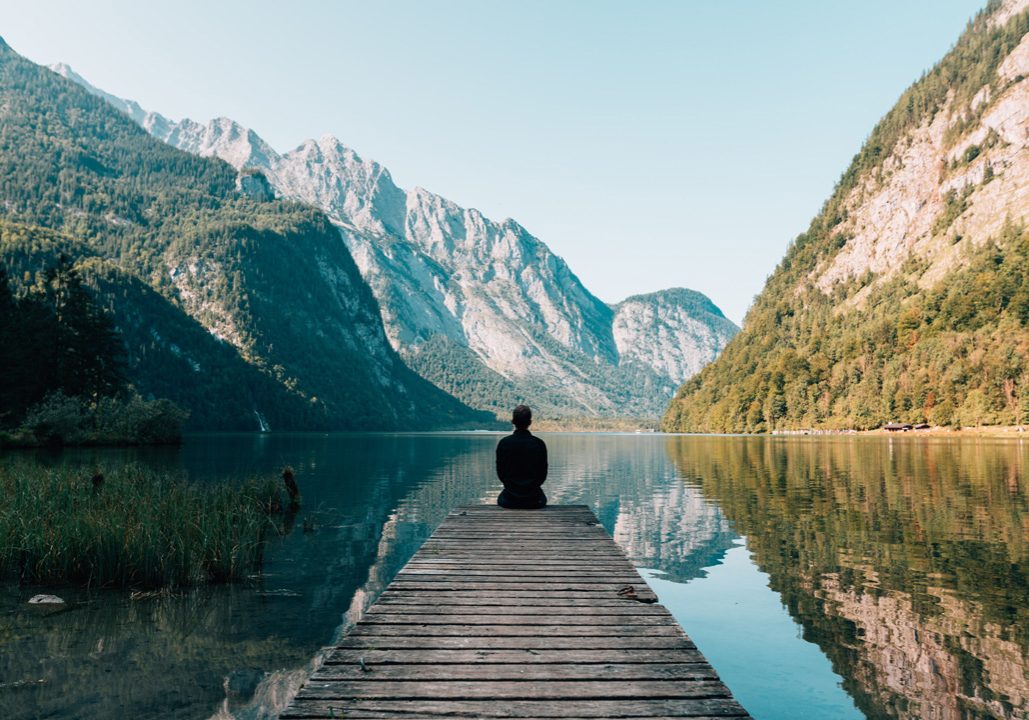 A new app, Breath Hub, designed to get the world breathing beautifully
Breath Hub is a guided breathing meditation app for personal transformation, which helps to soothe away anxiety, stress, and support relaxation, focus, sleep, fitness and mindfulness.
It's a breathing app to practice hundreds of sessions and meditations wherever you are, away from your loved ones, your family or your job to practice breath work and learn the best breathing techniques in the world. And, even better, there's a seven-day free trial where you test run it for yourself. "Our mission is to make the world breathe better and live better," say the Breathe Hub folks. "We are here to transform your life by changing your breath in just 10 minutes a day."
It gives users access to life-changing breathing techniques by world-renowned experts, Breath Hub Originals and a new Daily Breath Session every day to boost your energy.
With hundreds of breathing coaches from all around the world easily accessible in the app, you get all the support and guidance you'll need.
Find the best fit for you among all the different techniques and coaches, sessions incorporating A Course of Miracles rules and one-to-one sessions, workshops and more. "We are here to transform and help you to reach your full breath potential. Hundreds of breath coaches came together in Breath Hub in order to improve the mental and physical health and fitness of people. We know that a better world is possible by better breathing habits. We believe that human progress starts from individual efforts and results in collective good — our aim is to give people the key to this journey."
Partnership programme
For teachers with expertise in the field, the Breath Hub Partnership Programme might also be of interest.
Join the programme and get a verified Breath Hub profile where you can then publish your own audio sessions to expand your reach to a global audience and sell your workshops and one-to-one sessions. You'll can earn passive revenue from your online trainings and reach a worldwide audience without investing or spending on marketing.
Become one of the first 250 coaches to get a free annual coach membership. Breath Hub follows the universal code of ethics written and accepted by global breath work institutions and bodies.
To find out more or sign up for a 7-day free trial check out the Breath App now: breathhub.app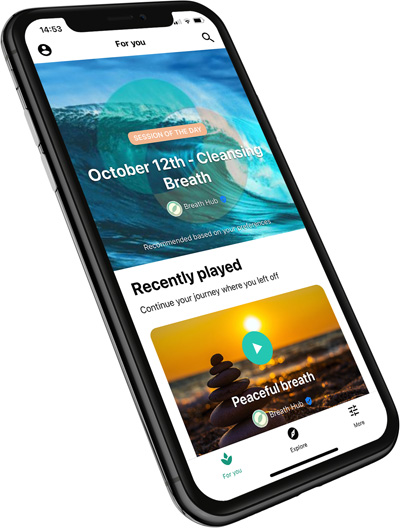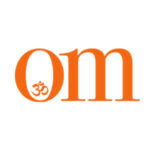 First published in November 2009, OM Yoga magazine has become the most popular yoga title in the UK. Available from all major supermarkets, independents and newsstands across the UK. Also available on all digital platforms.