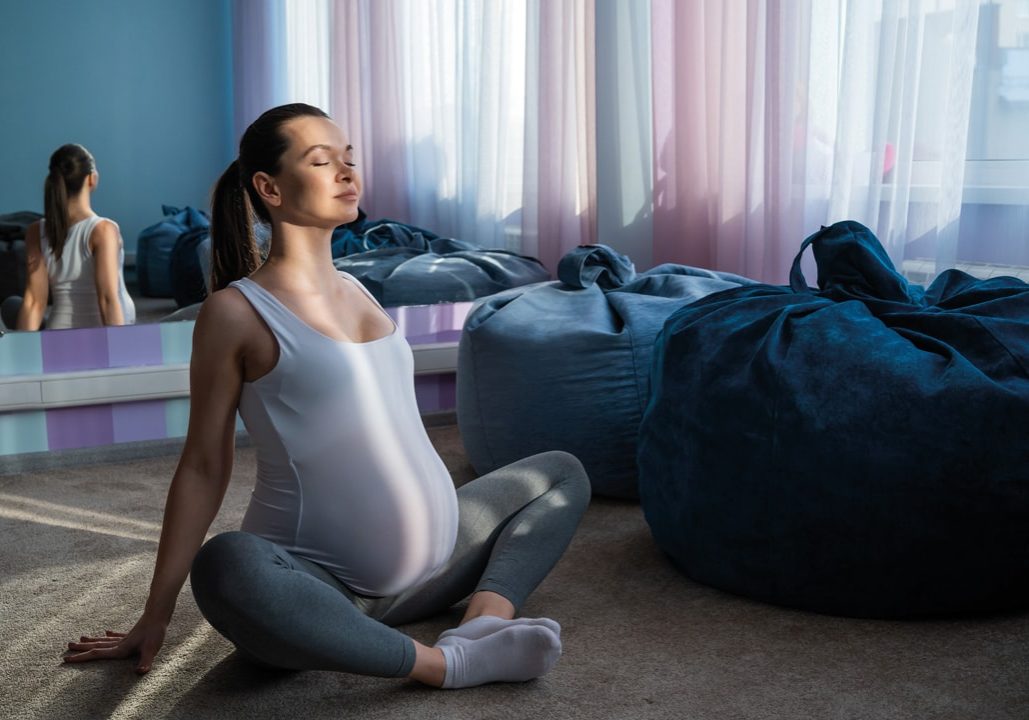 The drive and vision of three female yoga pioneers, Janet Balaskas, Lolly Stirk and Francoise Freedman, initiated a movement that transformed childbirth and laid the foundations for pregnancy yoga in the UK today. Here, they talk to Nadia Raafat about their early yoga experiences, inspirations, pregnancies and births
How did Active Birth come about?
There was a synchronicity of three different things: Yoga, birth history, the mechanics and shape of the pelvis.
I got interested in yoga. Then, after my first birth in SA, I trained as a childbirth educator.
In those days the NCT were very sceptical about yoga as preparation for childbirth. So I left and decided to do my own thing. I started researching the history of birth and discovered that throughout history, women were giving birth in all sorts of upright positions.
At the same time I had a plastic model of a pelvis, which I used in my NCT classes. One day, I was playing with a baby doll and trying to see how the doll might fit through the pelvis. So I turned it up the other way and hey! I discovered it got through much more easily. It was synchronicity.
In looking for a name one night I coined the phrase Active Birth. It was a pun on the hospital phrase of 'Active Management'. It implied being actively in charge of your own birthing experience and gave the power of birth back to the woman.
When I was pregnant with my second baby, I invited women to come to my house to practice yoga. I'd noticed that many of the yoga postures were identical or similar to the most common birth positions.
Who have been your yoga inspirations?
My main inspiration has been Vanda Scaravelli. I met her personally and had some lessons with her. I've studied for years with her closest student Sandra Sabatini who is like a font of inspiration for me.
I work slowly and gently, but she works mega-slowly and deeply with such detail. We need to help the woman to go deep rather than learning a big wide range of wonderful postures.
How do you think Active Birth and Pregnancy Yoga have influenced, supported and inspired each other?
I've never really seen them as separate. Yoga is an amazing way to prepare for an active birth and an active birth is what a woman's body is designed for. If you are doing yoga, then you are discovering and enjoying your body – inevitably it will influence the way you give birth. The first book I ever wrote was called New Life. On the cover was Lolly (Stirk) pregnant with her daughter demonstrating the squat.
Active Birth grew along with yoga for me. They come from one well. It's a feminist well.

Where do you get your deep confidence in natural birth from?
I had a grandmother who had 13 natural births. My mother gave birth naturally to me. I've always felt a lot of trust in my body. That's why yoga resonates with me so deeply.
How has the Active Birth approach changed over the last 30 years?
The way women give birth has not changed. What has changed is culture.
The Active Birth Movement was instrumental in changing birth culture. Birth Centres were developed; birthing environments became more conducive for women to birth physiologically, there was better understanding about the physiology of birth.
Tell me about Active Birth today.
In my experience there has been a steady flow of women who have given birth calmly, joyfully, naturally for four decades.
Now I'm starting to see women whose mothers came to my classes. I feel like we are recovering the tradition of mother to daughter transmission of birth wisdom.
Where does the pregnancy teacher's remit as a community guide for women start and end?
Your choice of word 'guide' is very good. Because what we want to do is empower women to find the strength to question and get information themselves. We can't tell them what they should do.
What are your wishes for a happier healthier maternity service that serves women better?
One is the end of the induction policies. The second is that I wish the doctors and midwives who create these protocols and run the maternity system knew more about birth physiology. I'd love to see women of the future losing their fear of birth and being convinced that they need medical support when there is no indication of a problem.
I'd also like to see more women giving birth in their own homes.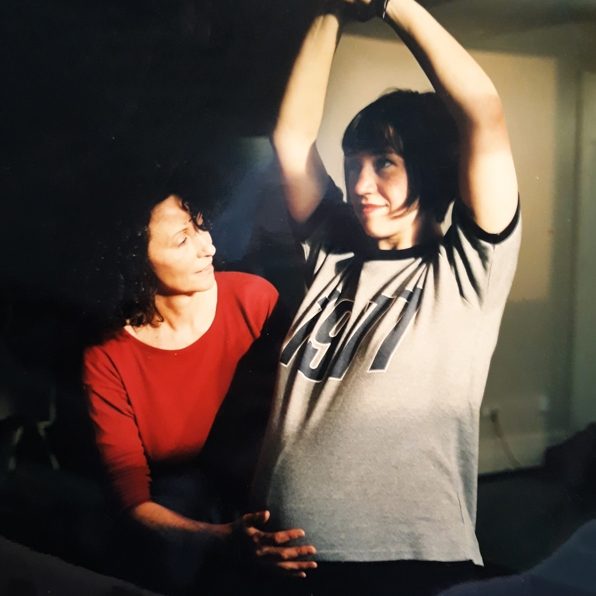 What's so special about teaching pregnant women?
I became interested in teaching yoga for pregnancy after my own pregnancy and birth. Teaching yoga is about revealing something that is already there.
Pregnancy is an ancient process and pregnant women are already in an altered state; we give them the space to go deeper, to open the door to their instinctive self and explore.
Tell us about your time with Iyengar?
When I arrived in London from South Africa, in 1969, aged 19, the first wave of yoga was happening. I was part of a group of people orbiting around R.D.Laing, the anti-establishment psychiatrist; he turned us onto yoga.
We found Dona Holleman, Mr. Iyengar's right-hand woman. We trained with her and Mr. Iyengar. It was a bit like joining the army, very disciplined! I was practicing headstands and shoulder stands for 25 minutes and performing 80 backbends from standing.
It was an extraordinary time. The way I trained, you separated the postures from the breathwork. First you practiced physical postures, then you did pranayama.
How did your time with Vanda Scaravelli and Sandra Sabatini change your practice?
At first, I was resistant having invested so much in my Iyengar training.
Sandra took me to classes with Vanda, who was writing her now famous book, 'Awakening the Spine'. She drew our attention to gravity and the breath during the postures. This was almost the opposite to my posture-focused training. My body really liked it.
The most exciting element was how appropriate on every level it was for pregnancy. I was very flattered when Vanda, hearing that I specialised in perinatal yoga, became very animated and said: "Tell them it is the most natural thing on earth."
Once, when I arrived for a session at her house near Florence, she showed me a photograph of the hieroglyph of the word for 'birth'. It was Cleopatra half kneeling, half squatting giving birth. Vanda said: "You see, she did not lie down."
Tell us about your own pregnancy and home birth?
In the seventies, the maternity services offered a highly-medicalised approach to childbirth called Active Management of Labour. No labour could last more than 12 hours. I knew I didn't want to give birth that way so I employed the services of an independent midwife. It cost £34! I gave birth in our London flat with my husband, John, my friend Meloma, my two cats and my midwife. It wasn't an easy birth, my daughter was in the posterior position. When it was time, I squatted down on our bedroom floor and out she came. It was joyous. I had never done anything so real in my life. The experience transformed me.
How did your own birth experience inspire you as a teacher?
I wanted to know everything about pregnancy and childbirth. I studied with the NCT, with Sheila Kitzinger, who was my mentor. I followed Michel Odent, the famous French obstetrician, attending his lectures and accompanying him to births.
How did you meet Janet Balaskas and get involved in the Active Birth Movement?
Janet was in my social circle and became a friend. I did most of my childbirth education training with her. She was inspirational.
What was the peak moment in the Active Birth movement?
One of Janet's students refused to lie down in labour at the Royal Free Hospital. The obstetrician made her sign a disclaimer form during her labour. We organised a rally in protest. Five to six thousand people marched on Parliament Hill with banners saying things like 'Stand and Deliver'. Sheila Kitzinger, Michel Odent and Janet spoke and there was music. I joined as director of yoga at Active Birth. For 14 years we trained teachers before I left to set up Yogabirth.
Tell me a little about YogaBirth?
Our strapline is" 'Approaching Birth with Love'. We are an organisation of specialised yoga teachers and childbirth educators, midwives, doulas and complementary therapists who work with women over the perinatal period. Our roots go back to the days of Active Birth. Our training course, which is accredited by the Royal College of Midwives, takes 18 months. The women in YogaBirth are my yoga family. I see myself as an Elder.
You've been teaching yoga for 30-plus years. How has your experience changed over the years?
It's a very special time at the moment for me as I've been attending births of women whom I helped come into the world.
Can you say a little bit about your Iyengar practice and how you first established an interest in a new kind of yoga for women?
It's totally linked with my own life and having babies. I had returned to Cambridge, following two years of fieldwork in the Amazon rainforest. I decided to do a yoga teacher training with the Cambridge Iyengar school. After my second birth, in 1982, I wanted to complete my Iyengar teacher training but I was barred from yoga practice for one year following the birth of my daughter. I thought this was ridiculous. I felt The Iyengar School excluded me. During my third pregnancy, I taught small groups of pregnant women an adapted form of Iyengar Yoga that was less physical and more focused on the breath.
Tell us about your Amazon pregnancy?
You can't do yoga on a mat in the Amazon with creepy crawlies and mud everywhere! But every day I carried jars of water and bunches of plantains on my head. I also did plenty of swimming and adapted the swimming to stretch in the water. This was the origin of all my aqua-natal yoga. I felt grounded, balanced and supple. I squatted several hours a day to prepare vegetables and to garden. I felt ideally prepared for birth.
Did you give birth in the Amazon?
I returned to give birth in Cambridge at the old Victorian hospital. It was a terrible experience. I stood labouring behind a curtain between the bed and the window. I was really not there. I was back in the Amazon. As I felt the baby coming, the matron of the ward came in and told me: Get on the bed! I didn't want to get on the bed, but I obeyed her. Then I saw some scissors coming out of her pocket. This was the time when it was nearly 100% episiotomy rate in the UK. I sort of wriggled to the side, to avoid them and I ended up being cut all the way. When I returned to the Amazon, I used lots of resins and plant remedies to heal my scar tissue.
When you became pregnant for the second time, this time in Cambridge, what was your experience?
During my second pregnancy, I had wanted to give birth with Michel Odent in France but my obstetrician said: "Look, I'm creating a new medical model at Hinchinbrook Hospital with just the midwives in charge and a couple of consultants to come to the rescue if needed."
So I decided to stay. In the birth room, there was only a large futon bed and a little basket in the corner for the baby. At one moment during the birth, I opened my eyes and saw about eight people standing watching me squat to give birth. They said later: "We hope you did not mind." There was no consent at that time.
When did you first meet Janet Balaskas?
I came across her book and I contacted her when I returned from the Amazon. She invited me to give a workshop in London and talk about my experiences in Peru and how the yoga and the rainforest lifestyle dovetailed.
What other people have inspired you?
I think Frederick Leboyer and Michel Odent have been more influential on me than anybody else. Michel Odent's work on Primal Health is fundamental and cannot be ignored. And Leboyer was the arch innovator. He put babies in warm baths. He understood the neuroscience of it before it came out. He introduced massage and yoga for babies. Leboyer also introduced Nada yoga, the yoga of sounds and the breath.
What are your plans for Birthlight going forward?
We are a small charity and we have been subject to all the pressures a small charity faces during a crisis. My work has always been about the dovetailing of pregnancy, birth and yoga and also the primal continuum and primal health. My belief is that now, more than ever, we need this primal health. We need to make people more aware this is the foundation for the future of society, that we absolutely need to nurture our pregnant women and our newborns. I remain committed to that vision.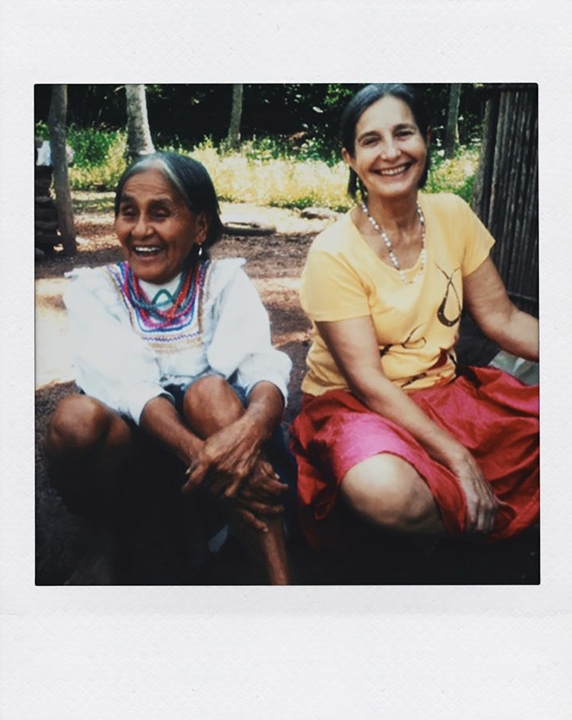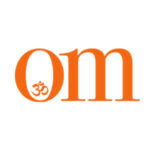 First published in November 2009, OM Yoga magazine has become the most popular yoga title in the UK. Available from all major supermarkets, independents and newsstands across the UK. Also available on all digital platforms.