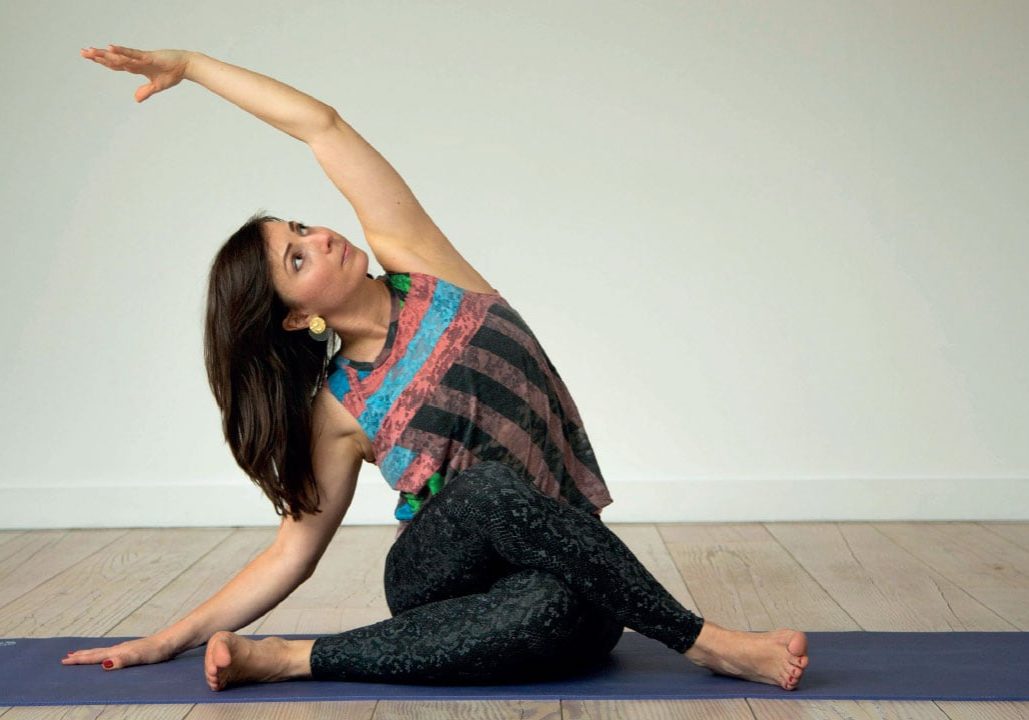 Beginner questions answered
Veronika Pongracz, an established teacher at triyoga, helps to clear any doubts you may have when introducing yoga into your life. Give yourself a chance and take that transformative leap through the power of yoga, wellness and connection
Are you thinking about trying yoga for the first time? We often doubt ourselves before starting something new. If that sounds like you, here are the most common questions that people ask when beginning their yoga journey.
I'm too nervous to go to a studio, how can I get started?
If you have never done yoga before, getting started can feel overwhelming at first. You may even have some preconceived notions about yoga that kept you from joining a group class. However, the wonderful thing about yoga is that you don't need to be a 'yogi' or 'yogini' to practice and reap the benefits. Whether you are young or old, in good shape and able bodied or not, the energy and feeling of community in an in-person yoga class can be immensely uplifting. With regular practice, yoga has the power to guide you towards a state of inner balance and harmony whilst also helping you to improve your awareness, strength and flexibility.
At triyoga, we hope to dispel the myths surrounding who can practice yoga because it really is for everyone. Yoga practice is for life, and it can be modified to suit all ages, and all levels of strength and fitness.
Triyoga offers classes for all ages: from babies and kids, through to adults. If you're new to yoga, the best way to start is with a beginner's course or with a level 1 class. For an even gentler experience you may want to try Yoga Gently or Restorative Yoga.
What do I need to bring to class? What do I need to buy?
If you ask long time practitioners, some of them will say that you only need your mat and a sense of commitment. This is a good start, and a high-quality, non-slip yoga mat is definitely worth the investment. Look for one that provides good traction and appropriate cushioning, not too thick and not too thin. You may also want to consider if it was produced in a sustainable way.
Once you start practicing, you can also get your own yoga blocks and a strap to give you more support, comfort or better access to some of the poses. However, if you are only starting off and are not ready to invest in equipment don't worry. Most studios (including triyoga) will provide you with all the tools you need, including a yoga mat.
In terms of what to wear, there really is no 'one size fits all'. Some people wear baggy, loose-fitting bottoms and a t-shirt, whereas other people wear tight stretchy leggings and tops. The only thing that matters is that you wear comfortable clothes that you can easily move and stretch in.
As you move through a class, you can get warm so it's good to wear clothes that keep you cool, but bring a jumper for relaxation, when the body rapidly cools down. Some people also bring socks for the relaxation phase.
In triyoga, hot, dynamic and ashtanga classes you will get sweaty, and some people like to bring a small towel to class.
Should I eat before class?
Avoid eating heavy meals 2-3 hours prior to class, to give enough time for your body to finish digesting before you get on the mat. If you have a high metabolism or feel low on energy, have something very light up to an hour before class. A glass of apple juice will also do the trick. Avoid drinking diuretics such as coffee, tea, and alcohol before practicing.
Some classes such as hot yoga require a bit more preparation, as you sweat more. Therefore, it is important that if you are joining a dynamic or hot yoga class you come well hydrated. Drink 2 - 4 litres of water throughout the day, and a half litre of this 1-2 hours before a hot yoga class.
Make sure that you re-hydrate and eat a nourishing meal after your class. You can add Himalayan rock salt and citrus juice to your water or hydrate with coconut water. Coconut water has the same electrolyte balance as human blood and is packed with more potassium than a banana. At triyoga, you won't have far to go for a delicious post class treat or a refreshing smoothie, as you can visit one of our in-centre cafes to refuel after your class.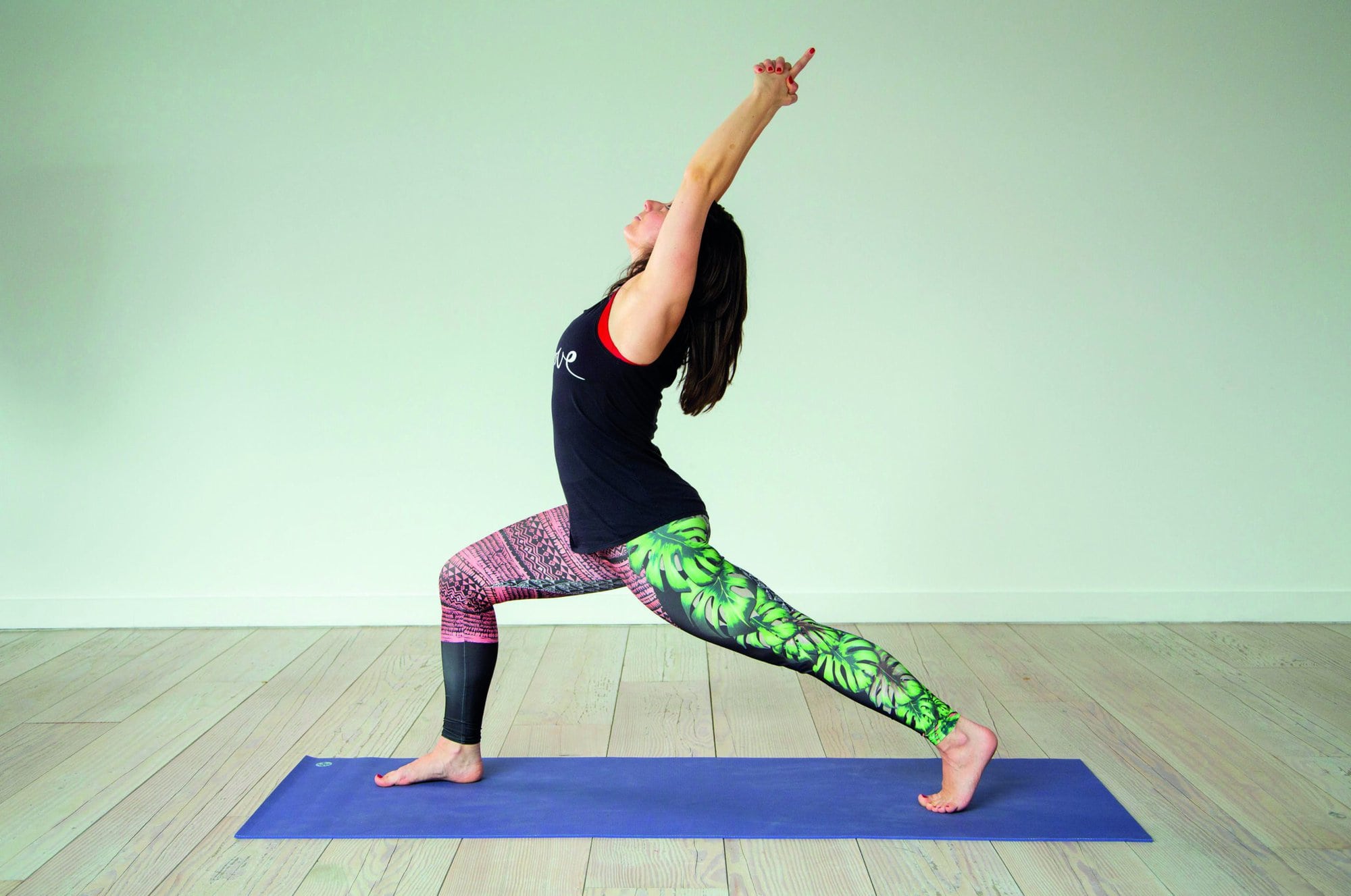 Is it okay to fall asleep during Savasana?
The first thing to consider is what this pose is really about. Savasana is a pose of stillness and rest. It allows the body and the mind to integrate your yoga practice, helping to strengthen new neural pathways and connections, and helping you to feel grounded at the end of the class.
You can use Savasana to relax, release tension from your muscles and rest your body and mind. This can feel wonderful, especially if your practice was physically challenging. When the lights are turned down low and you are lulled by your teacher's soothing voice, can you really be blamed for having a little snooze? If you do end up falling asleep your body probably needs it, so just enjoy. It is your teacher's job to wake you up at the end of the class.
This final pose is also an opportunity for self study, to turn your awareness inwards and observe what may arise from your practice. In this case, falling asleep is less ideal and you may want to try seated meditation instead.
Is the yoga teacher going to touch me or adjust me?
Hands-on adjustments can be a powerful way to guide you towards an optimal alignment that suits your body the best. They can help you unlearn unsafe patterns and can support you in evolving your practice. Physical touch and well-placed adjustments can also help you deepen your experience and add to the joy of practicing with others.
However, experienced teachers can also skilfully correct a student's position solely through clear and concise verbal cues. Physical touch is not a must, and many students prefer not to be touched during their yoga class. Remember consent is key: tell your teacher what your preference is and feel free to say no to adjustments or touch at any time during the class.
At triyoga you can pick up a 'consent card' and place it onto your mat, signalling to your teacher that you do not wish to be touched today.
Veronika Pongracz teaches scheduled in-person and live streamed classes at triyoga, which offers hundreds of classes and runs courses suitable for beginners across a variety of styles in all its centres. All teachers are experts at providing a welcoming, supportive and enjoyable experience for beginners. So, if you are new to yoga, don't worry – you are in safe hands at triyoga. Find out more about triyoga courses and classes: triyoga.co.uk/services/yoga-for-beginners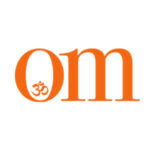 First published in November 2009, OM Yoga magazine has become the most popular yoga title in the UK. Available from all major supermarkets, independents and newsstands across the UK. Also available on all digital platforms.