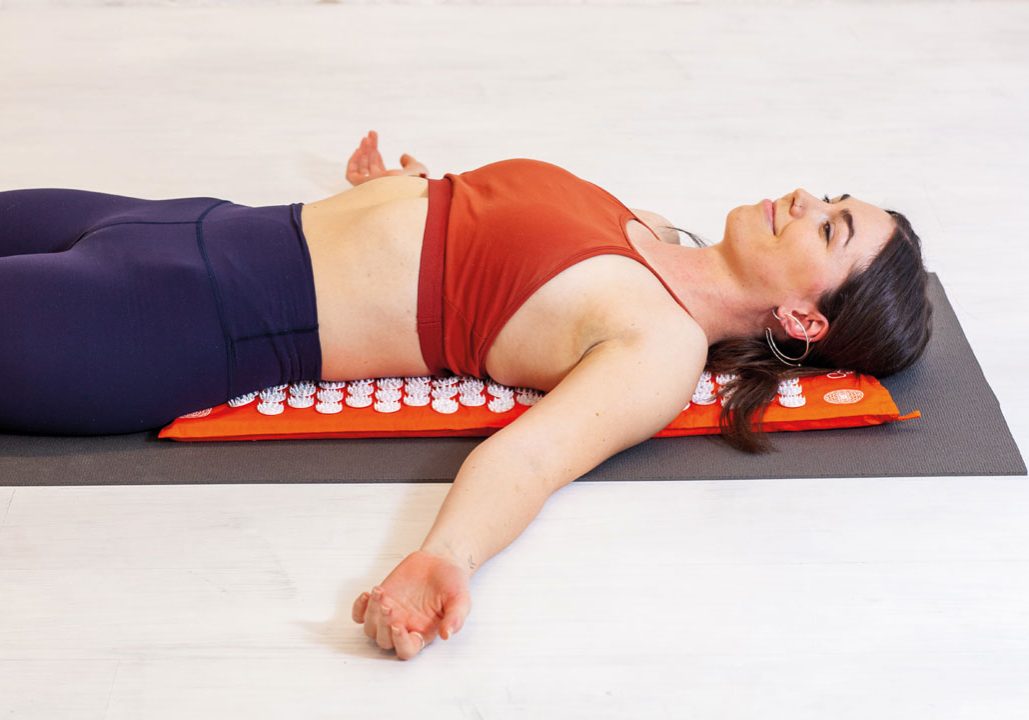 The story of the Shakti Mat, a contemporary take on the ancient bed of nails, and how it all began
At the age of 21, inventor of The Shakti Mat, Om Mokshananda, went to the Himalayas to study as a monk. That's when he discovered his passion for Ayurvedic healing and was fascinated by the traditional nail bed.
He wanted to get involved in the rediscovery of this healing method and went on to develop the Shakti Mat.
He spent many years in the Himalayas practicing mysticism, yoga and meditation and still lives there today. All of these experiences helped him to realise that nothing is complete until all of our fellow human beings can experience life as deep happiness.
To serve this realisation, he devoted himself to creating the modern bed of nails using the ancient Indian knowledge and Vedic science that was written down more than 5,000 years ago.
For this, he used an ancient Indian knowledge called Jyotish Shastra, the Vedic astrology. Through his research, he learned everything about the exact dimensions of the mat, how many needles should be on a mat and how many discs the needles should be distributed on.
The result of this work was the Shakti Mat.
Get social with the Shakti Mat @shaktimats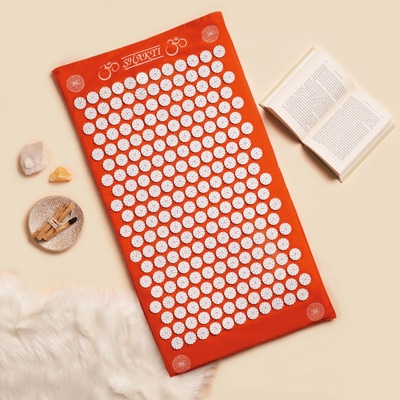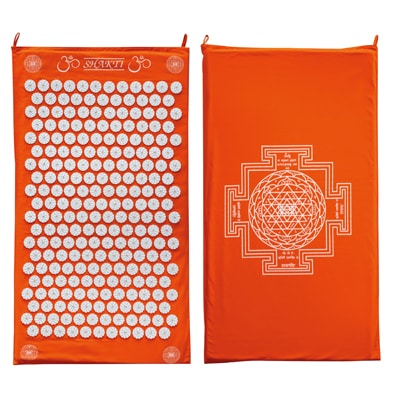 Shakti Mat Original - Orange
The Shakti Mat is an award-winning acupressure mat designed to enhance and complement your yoga practice. Some 6,000 spikes target your skin and muscles, pulling you into the present moment, and creating stillness and self-awareness in an otherwise busy world. Twenty minutes on the Shakti Mat during Savasana unlocks powerful relaxation benefits, relieving stress and re-establishing wellbeing. When used alongside your practice, The Shakti Mat allows you to double down on all the benefits of yoga. Every mat is ethically handmade in India with a portion of your purchase donated back to the spiritual and physical home of Shakti.
£49
shaktimat.co.uk/collections/all/products/ shakti-mat-original-orange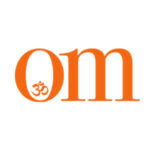 First published in November 2009, OM Yoga magazine has become the most popular yoga title in the UK. Available from all major supermarkets, independents and newsstands across the UK. Also available on all digital platforms.