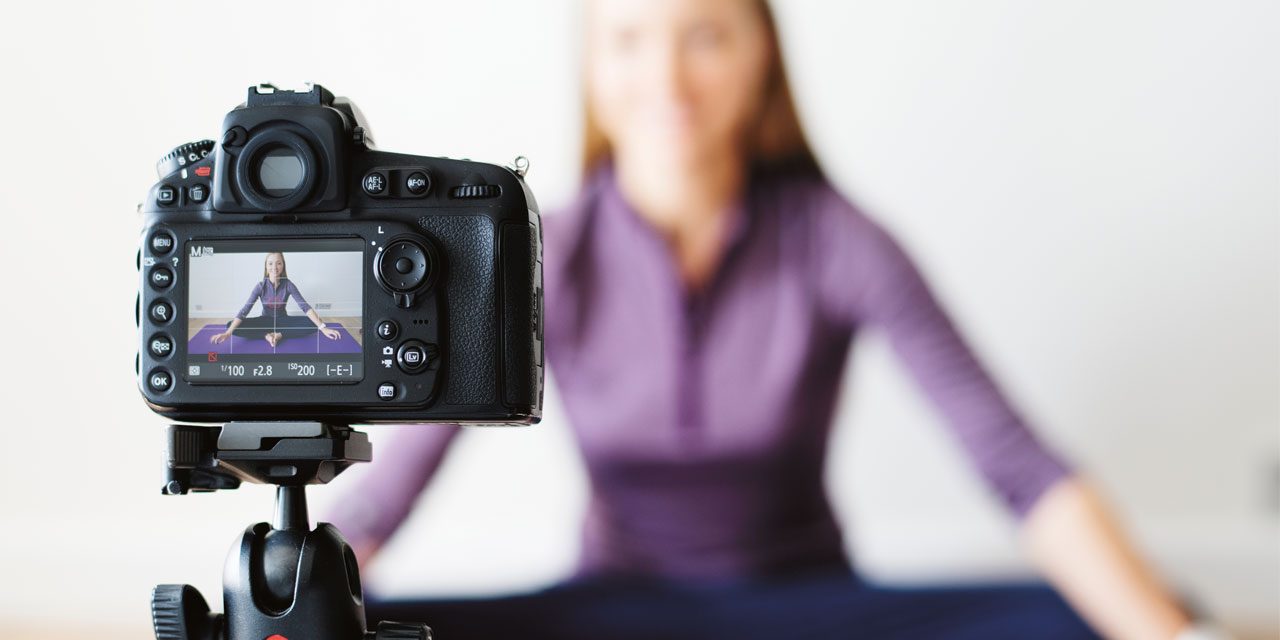 Becoming a social media yoga influencer
David Holzer explores why yoga teachers are pairing up with industry brands...and how you can go about it
For some of us who make a living from yoga, or would love to, becoming a social media influencer seems like a mouth-watering dream. As likely to become reality as waking up one morning to discover we can do Upward Facing Two-Foot Staff pose. So, when I read an article about 'nano influencers 'by Sapna Maheshwari on nytimes.com, a small but real glimmer of hope appeared on my cyber-horizon.
Influencers are people on social media paid by brands to try and influence their followers to buy products or experiences. Not surprisingly, the influencers who make the biggest noise online are those who, we're told, earn 'six-figure sums 'by promoting stuff to gigantic audiences that can run into millions of followers.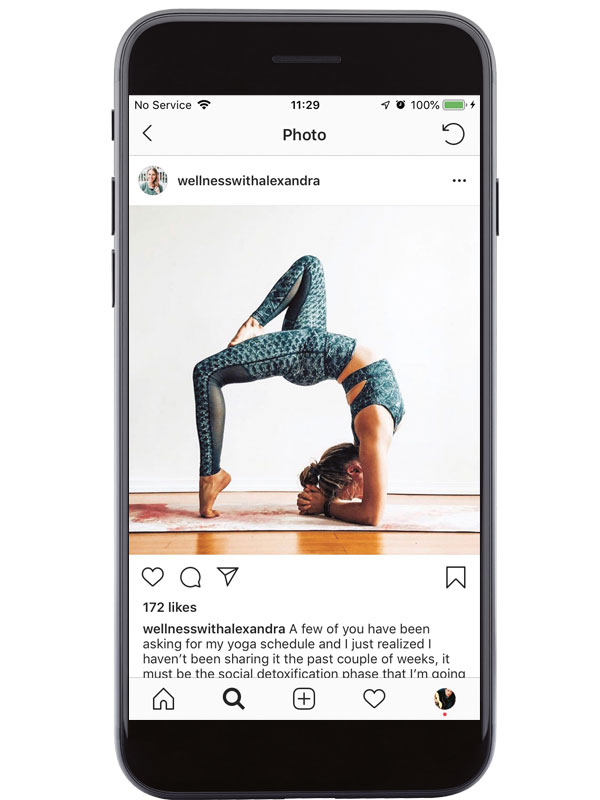 Although micro influencers have much smaller audiences, ranging from 10,000 to about 100,000, that still seems way beyond the reach of most of us who promote ourselves on social media. But we do have a decent chance of becoming nano influencers or 'nanos'.
Nanos, Maheshwari writes in the NYT article, are "people who have as few as 1,000 followers and are willing to advertise products on social media. Their lack of fame is one of the qualities that make them approachable. When they recommend a shampoo or a lotion or a furniture brand on Instagram, their word seems as genuine as advice from a friend. Brands enjoy working with them partly because they are easy to deal with. In exchange for free products or a small commission, nanos typically say whatever companies tell them to."
That sounded more like it to me, so I reached out to Mae Karwowski, CEO of Obviously (obvious.ly), the full-service influencer marketing agency mentioned in Maheshwari's article.
Obviously uses its own custom-built technology to run influencer marketing campaigns and build and manage networks of influencers for world-class brands that include yoga favourites like Alo Yoga clothing and the Kripalu Center for Yoga and Health. It works with hundreds of thousands of influencers all over the world.
These include yoga, fitness and wellness influencers ranging from celebrity trainers working with movie stars to people who own a business or who are just really into yoga. They include Emily Brough (@emslou), Gustavo Padron (@gustavopadron), Diana Welham (@dianawelhamyoga), Alexandra Wood (@wellnesswithalexandra).
I spoke to Karwowski to find out what was going on.
OM: Why are brands so interested in nanos right now?
MK: It's not just brands. The writer of the New York Times article you read told me it's had way more views than anything else she's done recently. For brands, it's all about cost and authenticity. Pricing for the very large influencers is pretty inflated right now and it feels less authentic if an influencer is working with 25 different brands every month. Audiences ask: 'Who do you actually like? What do you really stand for? 'If you're someone with only 3,000 followers but they're really into yoga, that's actually really impactful. Brands won't offer you a huge contract, but they'll give you some payment and experience and you can build a relationship with them over time.
OM: What makes a good influencer for you?
MK: Someone with a real, engaged audience. Before we agree to work with anyone, we look at the data behind their followers to check their authenticity and create a profile based on information like the gender breakdown and places they live. We see how often a person posts content and how many people comment, click-through or purchase when they mention something. But we also get a feel for whether they have a unique, consistent voice and create high quality content. The content's really the most important thing.
They've got to have a solid aesthetic that's consistent. This can be beautiful – doing poses out in nature – or kind of raw but real. Rough and ready videos can get lots of views. Reliability and consistency are essential. If we send a product and money to someone, we want them to post a video that receives the same amount of content and engagement as their other content. They need to be good at seamless brand promotions. Apart from that, we're looking for people with a unique viewpoint. They're not just trying to look hot doing yoga.
OM: How sophisticated is yoga compared to other sectors?
MK: Fitness and wellness overall have been leaders in influencer marketing. There's a lot of fitness and lifestyle yoga around. But that doesn't mean it's not still hard work to create excellent content. For example, if someone emphasises the spiritual side, it takes more work because you don't have awesome poses to photograph, although there are people who are doing that really well.
OM: Is where a potential influencer fits in the yoga world important to you?
MK: We're all inclusive. It's really about the audience the brand wants to get in front of. One company might want core power yoga, or they might have retreats in India. We find the best influencer for the brand and vice versa and pair them up.
OM: Do you have a background that helps you understand the yoga world?
MK: I do. One of my first jobs in marketing was to start and run a Twitter account about yoga in New York City. I had to visit studios and Tweet reviews. Studios started to get in touch with me to offer me free classes to persuade me to review them. It was like the beginning of influencer marketing. Supercool. Today, I practice but not as much as I should.
OM: If I wanted to become an influencer, where would I start and how would I do it?
MK: Focus on Instagram first. You don't need YouTube. It's a lot of work and you'd need long-form video editing skills and that's much more difficult than doing short Instagram videos that people save for later. We have people who are also on Twitter, Pinterest and TikTok, a fast-growing app that lets people play music over themselves lipsyncing, dancing or exercising and has exploded recently. But people shouldn't forget it's still about doing the work. It takes a long time to develop a serious yoga practice. Building an Instagram account takes time too. You have to post regularly, follow people, like their photos, write comments and communicate with other influencers on the platform. As with everything else in life, you've got to have drive.
OM: Last question, what about the financial rewards for someone posting between three times a week or every day?
MK: It varies. If you have 25,000 followers you could probably make several thousand dollars a year, which could go up to as much as $50-60k. There's also a great opportunity for people in yoga to use social media to market things you're doing for yourself. One influencer, who's amazing, only posts on Instagram promoting her retreats. She has 39,000 followers and sells out five retreats a year for at least $5k per person. This lets her be her truly authentic self without compromising. She's found her niche, like you can find yours.
Find out more about David Holzer at: yogawriters.org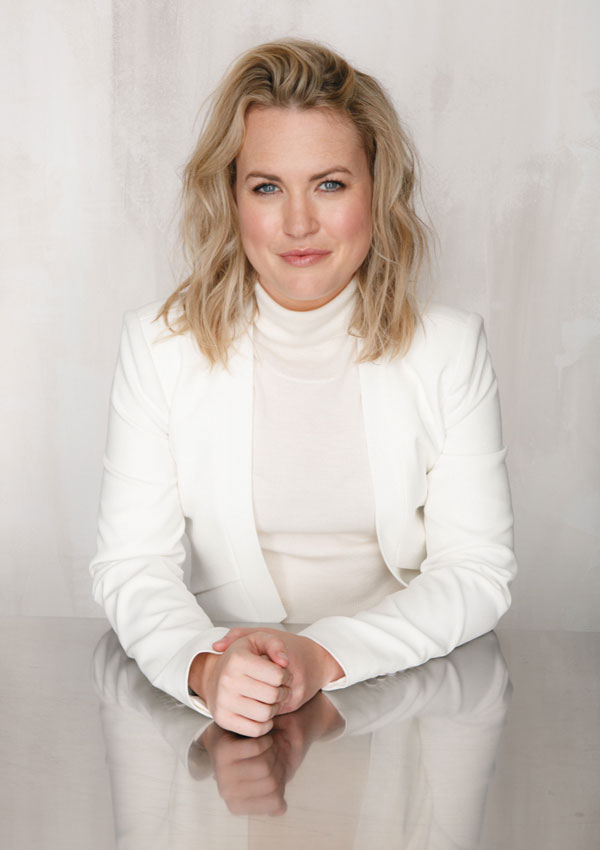 MAE'S TOP FIVE TIPS FOR BECOMING  A GREAT YOGA INFLUENCER
1: Only work with brands you truly recommend
It's hard to overstate the importance of authenticity. Your community trusts you and is savvy. They'll be able to spot it if your content rings untrue.
2: Don't flake
When you do start getting opportunities to work with brands, follow through. Create excellent, creative, professional content on deadline and on brief.
3: Up your engagement
Brands sometimes prioritise engagement over number of followers, so your engagement rate can matter. Ask followers questions, respond to comments, comment on their posts.
4: Define your aesthetic
Your feed is your portfolio. Brands are looking at your aesthetic to see if your content is a good fit for their product and visuals.
5: Meet your fans!
Meet your fans! use your social platforms to invite them to your classes or retreats.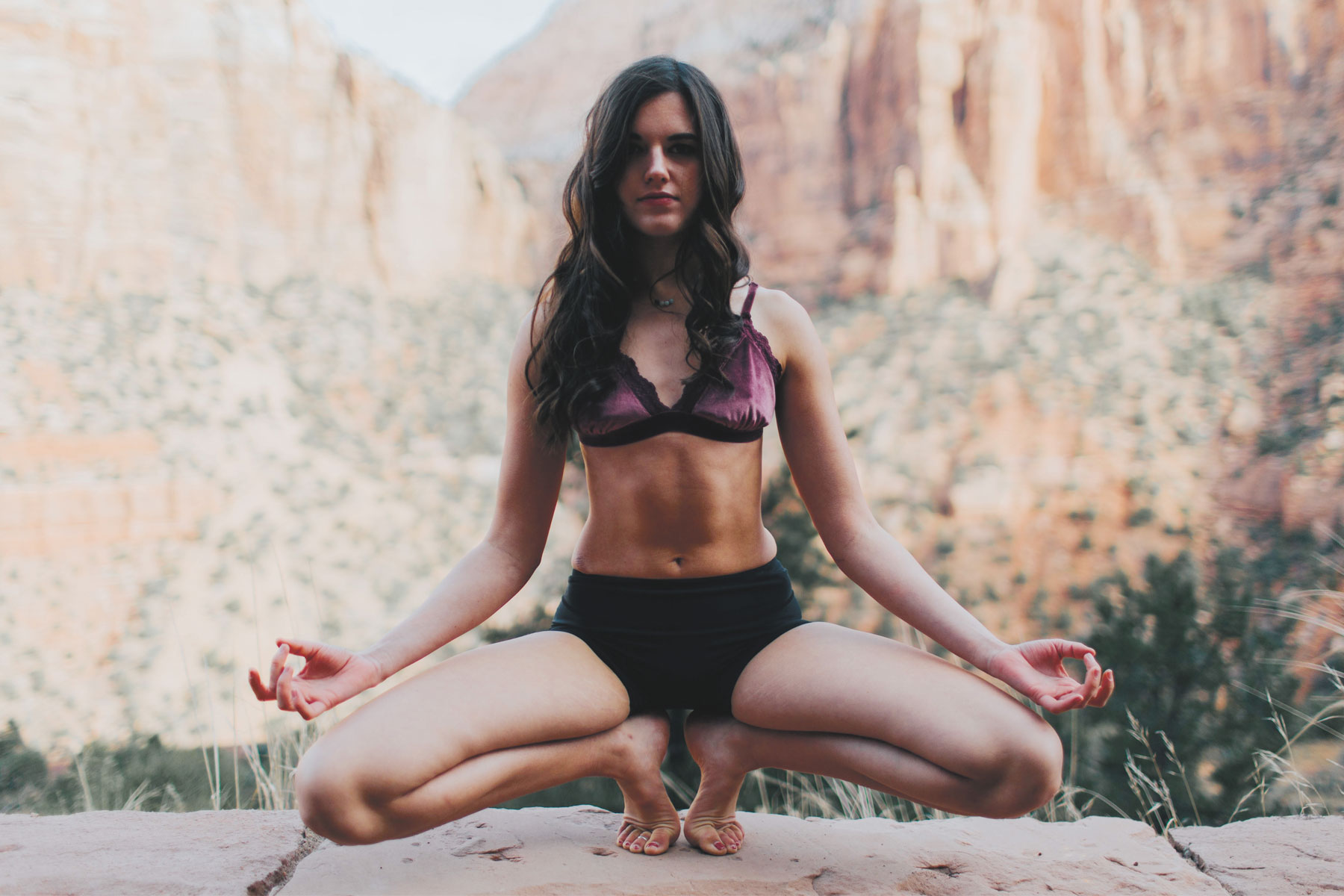 EMILY BROUGH – LIFE AS AN INFLUENCER
Emily Brough is a yoga instructor, massage therapist, rock climber, lover of the great outdoors and social media influencer who lives just outside Zion National Park, Utah, USA. She's been practicing yoga for seven years. "I know yoga is life-changing," she says. "It helped me recover after a 30-foot fall off a cliff five years ago. I decided to start my social media journey when I realised I could share this beautiful practice that changed my life with others."
When it comes to social media, the question Brough asks herself is: "Am I promoting yoga on my Instagram to share a positive message with others or to make myself look better? Some days I personally find motivation and learn through social media, others I feel like it's feeding my insecurities and only promoting the trendy side of yoga. But, then again, if yoga is fashionable and everyone starts to practice the world will be a better place."
Brough's journey towards becoming a social media influencer started back in high school.
"I always loved to advertise products I felt passionate about to my friends and so on. I started super small with a local hair salon and dress company. From there my social media following began to grow and more companies started to hire me. It wasn't planned at first."
Deciding she wanted to learn more about influencer opportunities, Brough did a Google search and found Obviously. She signed up with the Obviously platform, which is free, and the company loved her Instagram page. Today, she describes working with Obviously as "super easy. I can log into their website any time. We also exchange emails and have personal conversations about projects and collaborations."
What would Brough say to someone who wants to become an influencer? "Be confident in yourself. Lots of people may be doing the same things as you, but no-one is you. You're unique, and there's plenty of space for us all to be influencers. Also, don't take yourself too seriously."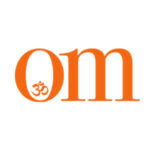 First published in November 2009, OM Yoga magazine has become the most popular yoga title in the UK. Available from all major supermarkets, independents and newsstands across the UK. Also available on all digital platforms.