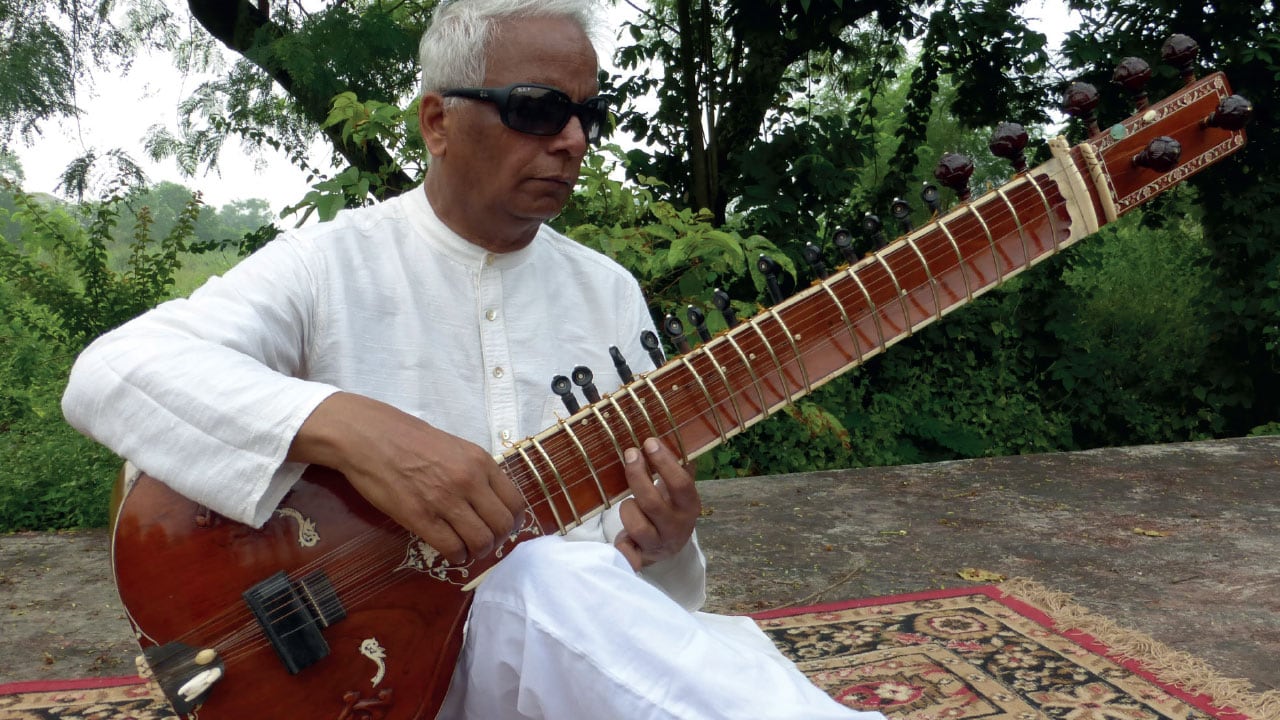 Yoga, music and the magic of
Exploring the spiritual world of Baluji Shrivastav OBE, a highly-respected musician from India, who has played alongside the likes of Coldplay, who wants to challenge stereotypes around the blind
Blinded at only eight months, Baluji Shrivastav OBE has spent nearly all of his life challenging the common stereotypes around the blind, both as a leading musician and as a keen yoga and meditation practitioner. An Indian multi-instrumentalist, he established the Baluji Music Foundation in 2008 – an organisation which aims to support visually-impaired musicians which then in turn founded The Inner Vision Orchestra. It is the world's only professional ensemble of blind and partially-sighted musicians, established to challenge the barriers Baluji faced as a child.
Firmly established in the Hindustani classical tradition, he delights in exploring music in all of its forms, as he shared when entertaining the world at the closing ceremony of the 2012 Paralympic Games with Chris Martin and Coldplay. He composes for film, dance, theatre and original works for Western orchestra and Indian ensembles.
His spiritual traditions and his musical ability date back to his early childhood. "When I was a child in India, a blind person had two paths open to them: to become a beggar or a spiritual person," he tells OM. "So when I was four years old, I would walk with my father in a garden every day and he would teach me to recite a new verse in Sanskrit of the Bhagavad Gita.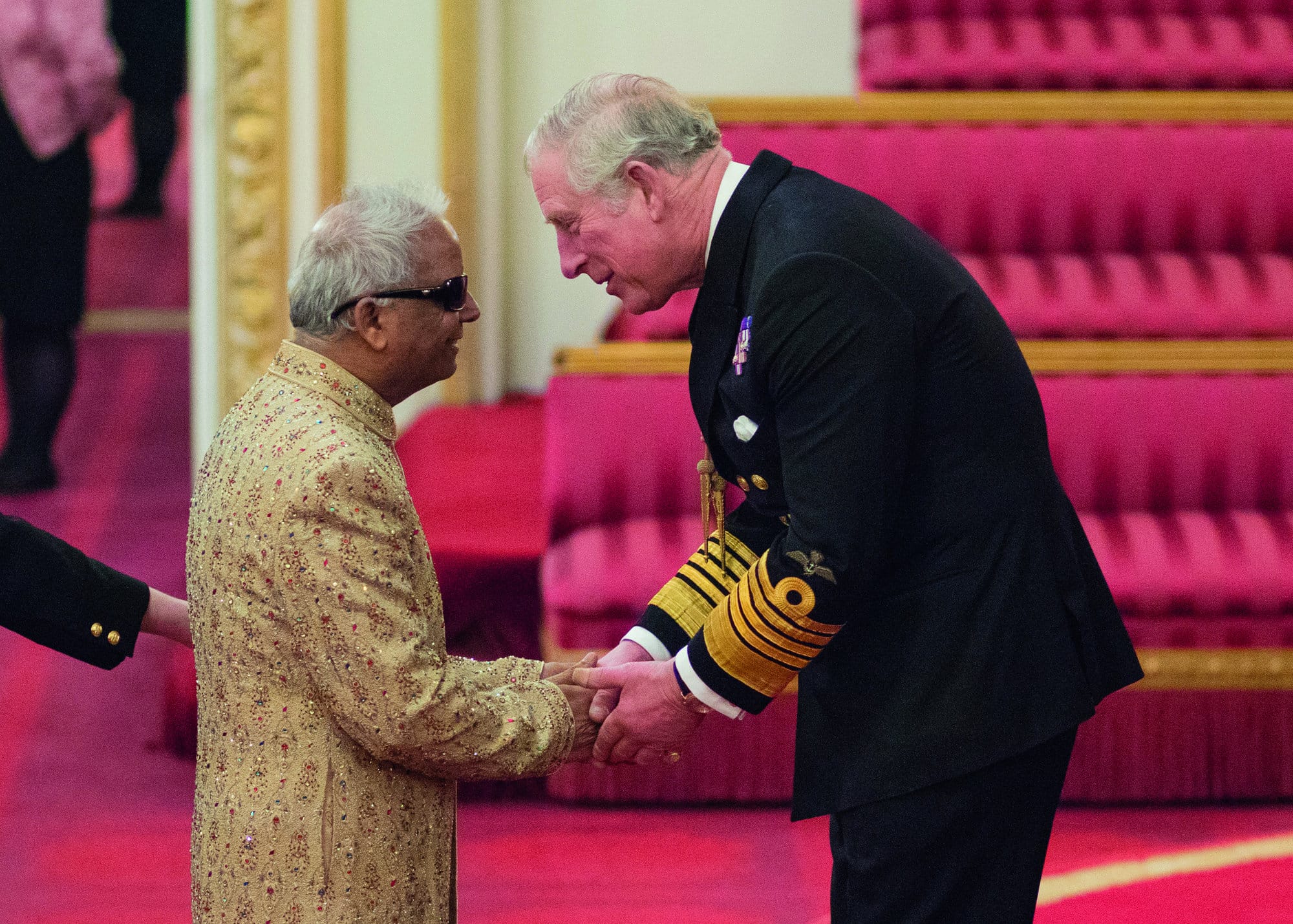 "The mind can be easily distracted by thoughts and the senses. Your mind needs to be able to control how much your mind becomes distracted. If you can do that you have achieved yoga."
"I began to play music and people felt there was something special about me. Then, when I was eight, I would sit naked on the flat roof of the house and meditate for up to four hours, impervious to the heat or the cold. When I was around 14, I left home to live with the Naga Babas in Agra. They are a sect who worship Lord Shiva who believe in the philosophy of becoming shiva to worship shiva. They are fierce in appearance but very gentle and are detached totally from this world."
Naga Baba tradition has two branches: Sadhus and Jains. "Some of them believe that the four directions are their clothes. They live naked under the trees. I don't think it would be allowed in England! I lived with them and sang and played music. People wanted me to give up everything and follow them but I wanted to make my own choices in life. I felt that music would be my path."
What about his actual yoga practice? As you might expect, it is intrinsically connected to his musical practice. "As far as yoga is concerned, Nada Yoga mainly concentrates on music practice.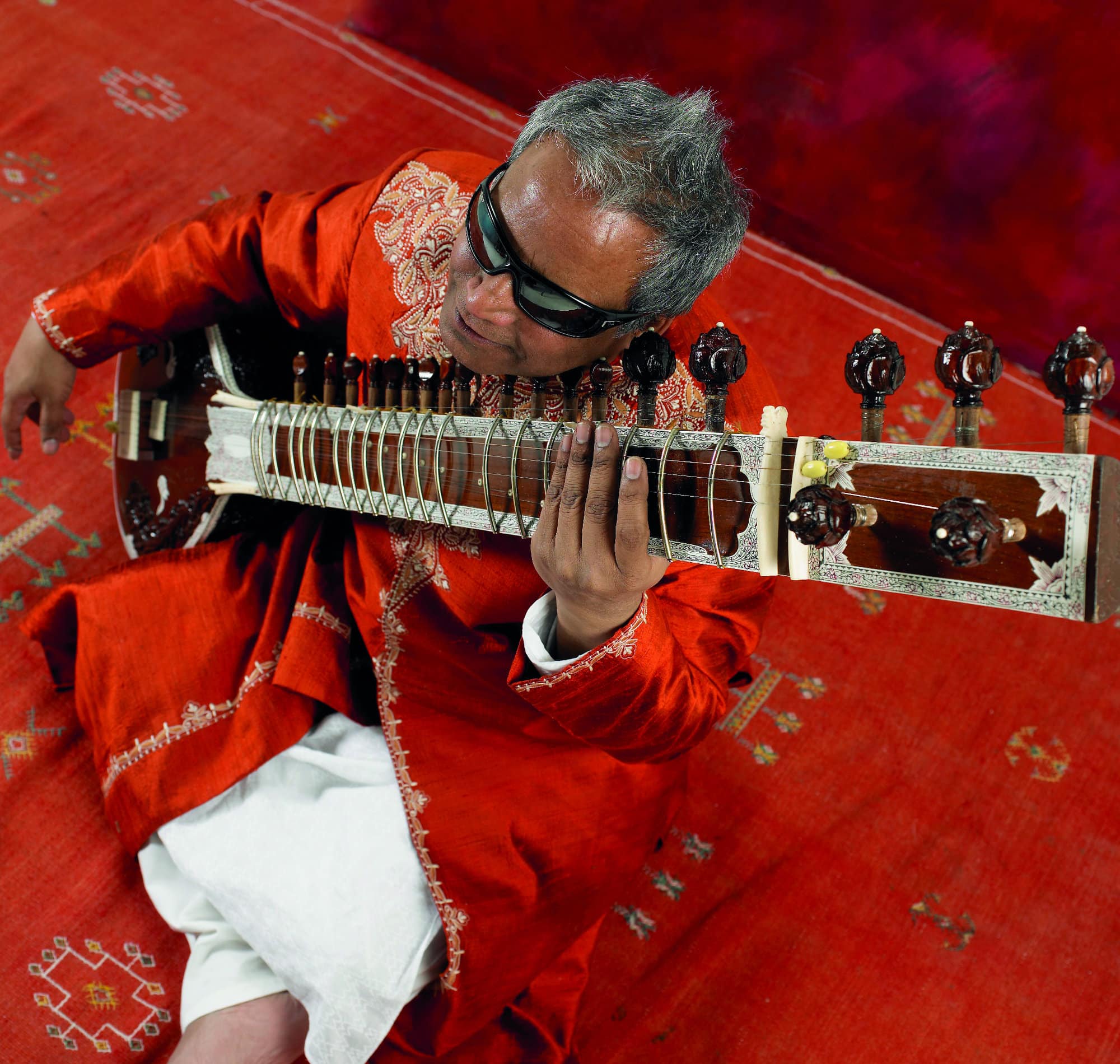 It focuses on how to prepare yourself for music, how to prepare yourself for the whole life, for the whole being, and that is why it's called 'yoga' because it is about union with the cosmic being. Nothing to do with any particular god or religion.
"The mind can be easily distracted by thoughts and the senses. Your mind needs to be able to control how much your mind becomes distracted. If you can do that you have achieved yoga. Nada Yoga is about music and how to prepare yourself for the power of music. That requires warm up, using your whole body, through exercises like squatting done slowly, without force, because if you force you damage your body.
The movements should be connected with breathing. Breathing techniques called pranayama are also part of Nada Yoga because breath creates sound. There are many kinds. You have Bhramari pranayama which is like humming like a bee. When you do this you find out what is happening to different parts of the nose, throat and chest, vibrating with the sound. You have to feel it and take control.
If it gives discomfit you stop. There is Singha nath, which is sharp exhalation. Then, using the vowels to control different parts of the body, called the chakras. When you have explored one note properly then ideally progress to the 84 notes of one octave. Breath control is very important for everyone — how long it takes nobody can say. If you see improvement that is the right way. This is what it is."
Like yoga itself, it took a great deal of practice, patience and persistence. "I heard my gurus and whatever I felt comfortable with I continued. It improved my sense of hearing and feeling with my surroundings. It has gone up and down. I'm surprised I can hear the smallest microtones that most people cannot hear."
For Baluji, yoga is about everything he does and his essential being. This is reflected in his music. If you listen to it with a quiet mind, he hopes that it will give you that same experience. "The whole being is yoga. If you continuously listen to something, or do something continuously, it creates a union with the universe. All my music. All my breathing."
He mentions the chant, 'Om anand nara yana hari om' — all of which essentially means 'limitless, boundless', key themes used in Baluji's compositions. Now close your eyes and feel the whole of the universe around you, and within you.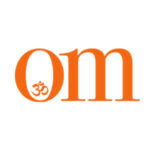 First published in November 2009, OM Yoga magazine has become the most popular yoga title in the UK. Available from all major supermarkets, independents and newsstands across the UK. Also available on all digital platforms.