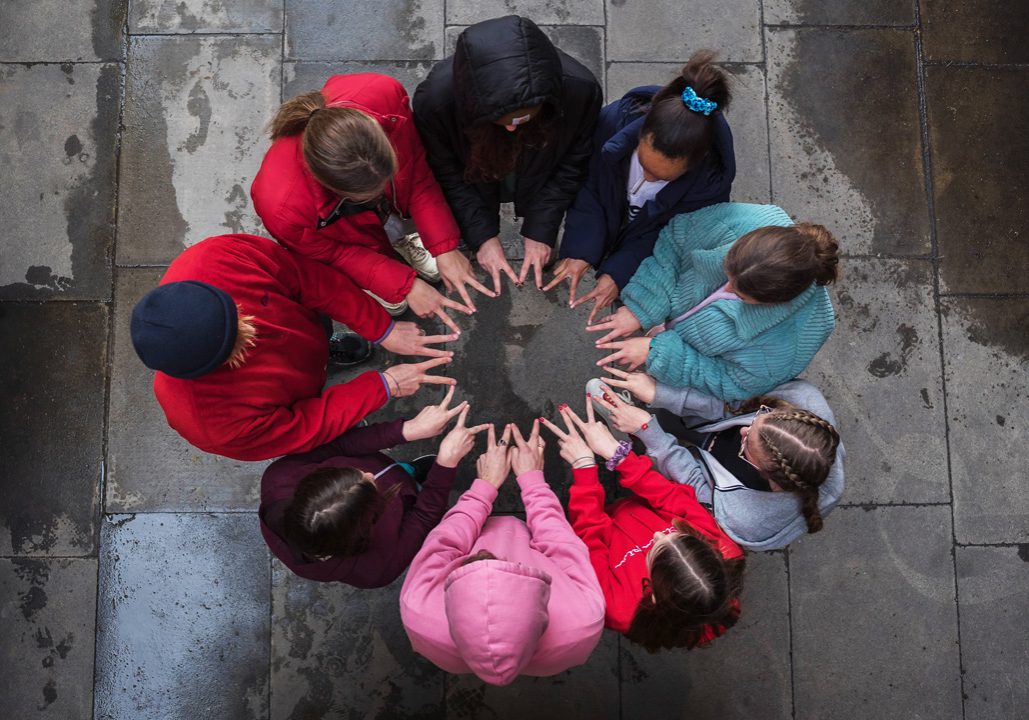 7 yoga tips for anxious students navigating their return to class. By Charlotta Martinus
The government has acknowledged that wellbeing in schools is paramount by launching an £8million 'Wellbeing for Education Return' package, to help with the roll out of interventions delivering mental health and resilience toolkits for pupils.
Most children in the UK have not seen the inside of a classroom since mid-March. After six months of isolation, sometimes only with their family, the return to school is bound to be fraught with mixed emotions and very specific issues for teachers. When I worked as a teacher, I remember the beginning of term being full of joy after a summer of relaxation, meeting eager and slightly nervous faces on the first day. One thing we all expected was a level of prominent feral behaviour!
The UK's Minister for Education Gavin Williamson encouraged teachers to continue teaching during the summer holidays. For many school leaders it has been an exhausting summer holiday, firstly trying to ascertain GCSE and A-Level results and then re-examining them after the government's u-turn. Many teachers that I speak to will start this term depleted and playing catch up in terms of lost curriculum time since March, as well as facing a group of potentially unruly and anxious pupils who may well have lost the discipline to study.
This summer has seen a high level of teachers training to become TeenYoga instructors as they forecast the need to support their young people back to school. (The Teen Yoga Foundation reports 100 school teachers this year taking the course). Many young people have experienced abusive family situations, without being able to flee to the safe space that school so often provides. On the flip side, plenty of young people have thrived in their families where there has been lack of academic pressure and a rare sense of belonging and freedom.
With these factors in mind, we need to help our young people find methods to support themselves, build resilience and give them a toolkit for remaining grounded during uncertain times.
At the start of lockdown, in March, the Teen Yoga Foundation (together with Yoga in Schools CIC) started a daily series of wellbeing videos for young people on our Yoga in Schools YouTube channel, with 66 videos and over 5,000 views.
In these videos we gave young people a specific routine which involved a breathing technique, some asana, a suggestion for civil support (helping an elderly neighbour, writing a letter to someone who was self-isolating etc.) and a wellbeing tip for themselves (e.g. drinking herbal tea, eat more fruit, grow vegetables etc.).
So, how can we help our young people remain focused, deal with their anxiety and face the ongoing changes that will be occurring through the autumn? Yoga has many answers and when we apply them specifically to our young people, they can be life changing.
Here are some things you can do on a daily basis to prolong the attention span, lower anxiety, and remain steady in the face of change.
1. Slow down your breathing, notice the temperature and speed of your breath and see how slow and how long you can breathe for with full attention.
2. Stand in a tree breathing slowly and time yourself to prolong it to five minutes per foot.
3. Lie on the ground, on your belly and feel the breath as you inhale and exhale slowly, switch all lights and sounds off, maybe play some zen music on a very low volume. Do this every day. Scan the entire body, noticing any details of each part of the body, starting with the feet and working up to the crown of the head.
4. Release shoulders, with eagle arms and the fish posture as well as circling the shoulders, exhaling as you drop the shoulders.
5. Stop a few times each day and notice your breath and notice your feet on the ground, if possible, in all weathers, walk outside barefoot and notice what you can feel.
6. Spend a little time every morning or evening noticing your habitual thoughts. Keep a diary.
7. See if you can create a rhythm to your day, going to bed before 11pm and wakening before 9am, eating lunch around noon and supper before 7pm. This rhythm will help you remain steady in the face of any changes.
If you would like to know more about the Teen Yoga Foundation charity, and its work supporting young people through yoga, visit: teenyogafoundation.com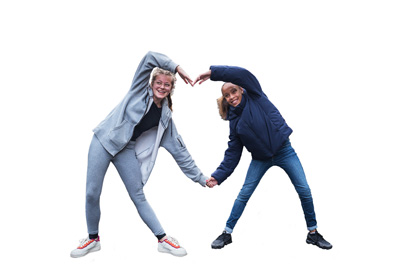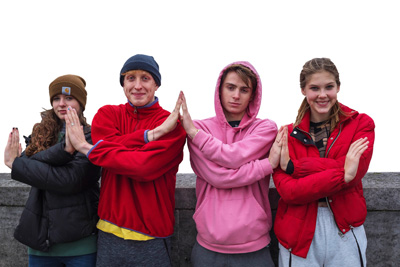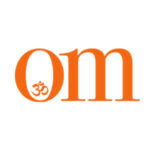 First published in November 2009, OM Yoga magazine has become the most popular yoga title in the UK. Available from all major supermarkets, independents and newsstands across the UK. Also available on all digital platforms.