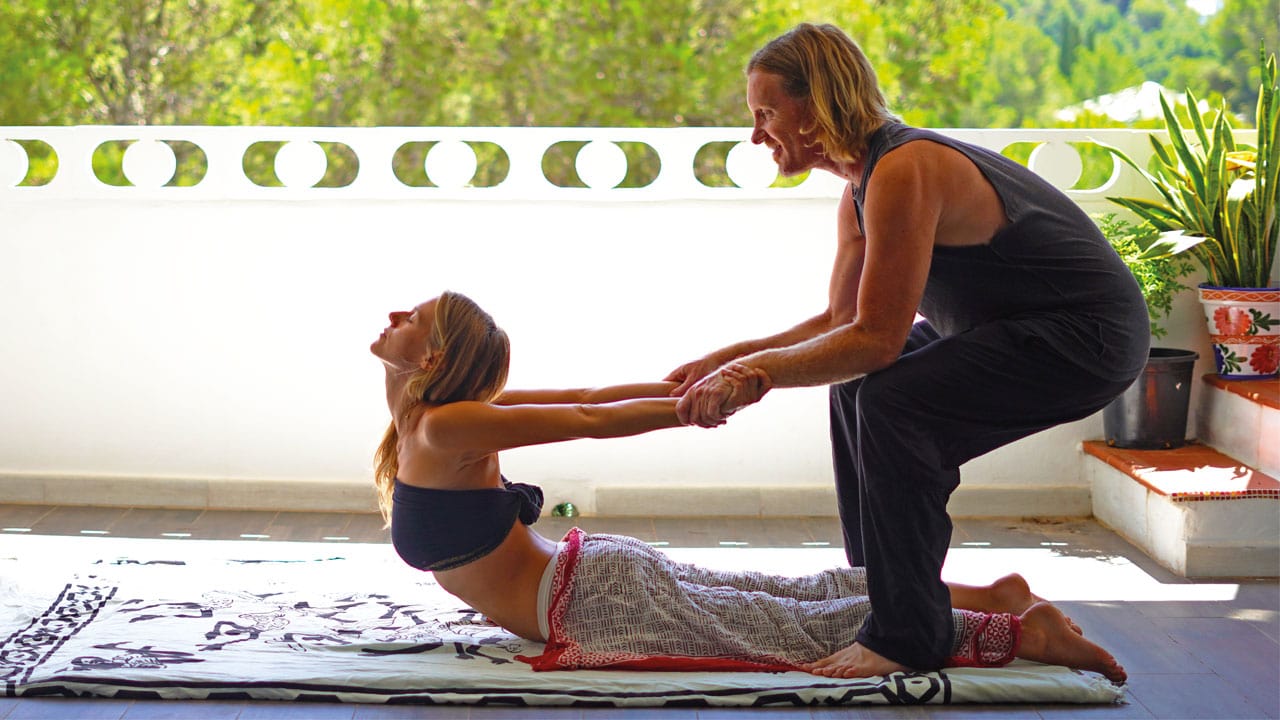 Combining deep tissue massage with coordinated breathing and assisted stretching, Ayurvedic Yoga Massage is as blissful as it is beneficial to health
Ayurvedic Yoga Massage (AYM) combines deep tissue massage with coordinated breath and assisted yoga stretching.
Similar to Thai massage, it is performed on a mat allowing for a full range of stretching.
The deep tissue massage dissolves physical tension, while the assisted stretches and breath realign the body and stimulate the natural flow of energy.
AYM brings together traditional Ayurvedic massage originally inspired by Kalari/ Kalaripayattu massage from Kerala, India, with passive yoga asana to create a totally unique all-encompassing treatment.
An AYM session begins with deep tissue massage using a small amount of sesame oil (a traditional Ayurvedic massage generally uses a larger quantity of medicated oils) and the therapist using both hands as well as their feet to utilise their body weight and deliver long, flowing strokes to warm up the fascia and larger muscle groups of the back, arms and legs.
Acorus calamus, a topical Ayurvedic herb, is applied to the skin after the oil to help stimulate blood circulation and eliminate toxins from the body.
In India, calamus is widely used with new-born babies as an infant nerve tonic, while in adults it is known to help with concentration. In Ayurveda, they say it 'aids with digestion of the mind', which in the modern world is an essential remedy for our overly-stimulated and hyperactive minds.
Progressing systematically once the muscles are massaged and softened, assisted yoga stretches are used to help lengthen the muscles, soft tissues, ligaments and tendons, further increasing blood flow, which promotes a healing response as the fresh blood carries nutrients and helps to deliver synovial fluid to the targeted area which lubricates the joints.
Throughout an AYM session the therapist encourages coordinated breath with each deep stroke and stretch. This helps to dissolve physical and emotional blocks, eliminate toxins, promotes correct posture, improves respiratory patterns, enhances energy levels and activates the parasympathetic nervous system, leaving the receiver with a profound sense of wellbeing. Again, a powerful modality to support the imbalances experienced in the modern world where many are living near permanently in the sympathetic nervous system, our fight-or-flight alert response.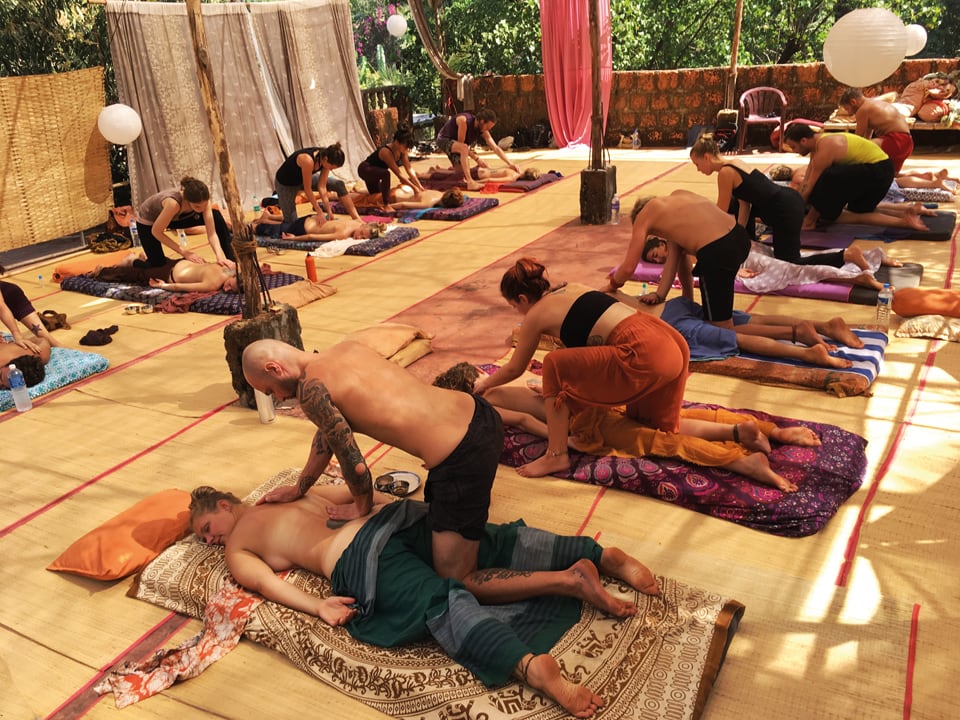 Ayurvedic Yoga Massage Institute UK
Ayurvedic Yoga Massage was originally developed in India. It was first developed by Master Kusum Modak of Pune, India, who combined her knowledge of traditional Ayurvedic massage with Iyengar Yoga-inspired assisted asana learned directly from BKS Iyengar himself to create her own unique approach.
These techniques are now available worldwide, including the UK. The Ayurvedic Yoga Massage Institute UK was the first and original AYM school in the UK, founded in 2009, by James Winstanley, an assistant to the AYM creator herself, Master Kusum Modak. Winstanley also holds a degree in medical massage which he completed prior to working with Modak in the USA in 2003. He also studied under the Dalai Lama's personal bodyworker in the Himalayas in 2008.
Winstanley's own mentor, Master Kusum Modak, studied with BKS Iyengar for many years and combined the yoga legend's approach to the set up of asana and adjustments with her own knowledge of traditional Ayurvedic massage to create her own unique bodywork modality.
After studying with Modak, Winstanley and fellow AYM student Simon Griggs were honoured to receive her blessing to be the first people to officially bring this deep healing wisdom and knowledge straight from Pune back to the UK, offering their community an array of workshops and trainings through the AYM Institute UK.
Winstanley has had a keen interest in healing through Ayurvedic and Chinese tonic herbs and is also an accomplished musician known for his healing Hang music, having played at both retreats, festivals, and spiritual workshops through Ibiza, Goa and into Russia.
The AYM Institute UK today consists of Winstanley himself, as director and lead instructor, plus three other teachers: Nathan Synge, who recently lead the first AYM UK camping retreat in June this year; Adam Divine, who is also a lead anatomy teacher on international yoga teacher trainings; and Steven Taylor, who to complement his massage teaching is currently completing a masters degree in physiotherapy. All three originally trained in AYM under Winstanley.
The AYM Institute UK now offers an accredited bodywork qualification that teaches students all they need to know to confidently deliver a full-body, holistic, floor-based massage that honours its heritage and roots in India and links to the original masters. It also offers workshops and diploma trainings for both beginners and for those with previous experience wanting to learn the original Indian AYM skills to share within their professions, or even with family and friends.
This can be an alternative training for those who wish to start a career in massage, or for yoga teachers who wish to develop a deeper understanding and confidence in adjusting in yoga classes.
If you are interested in the world of therapeutic healing, whether to heal yourself, or to learn the power of touch to heal others, then why not explore the world of AYM.
The Ayurvedic Yoga Massage Institute UK offers accredited practitioner trainings in London, Brighton and Bristol, Ibiza and India. Find out more at: ayurvedicyogamassage.com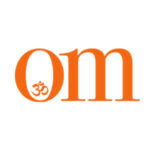 First published in November 2009, OM Yoga magazine has become the most popular yoga title in the UK. Available from all major supermarkets, independents and newsstands across the UK. Also available on all digital platforms.