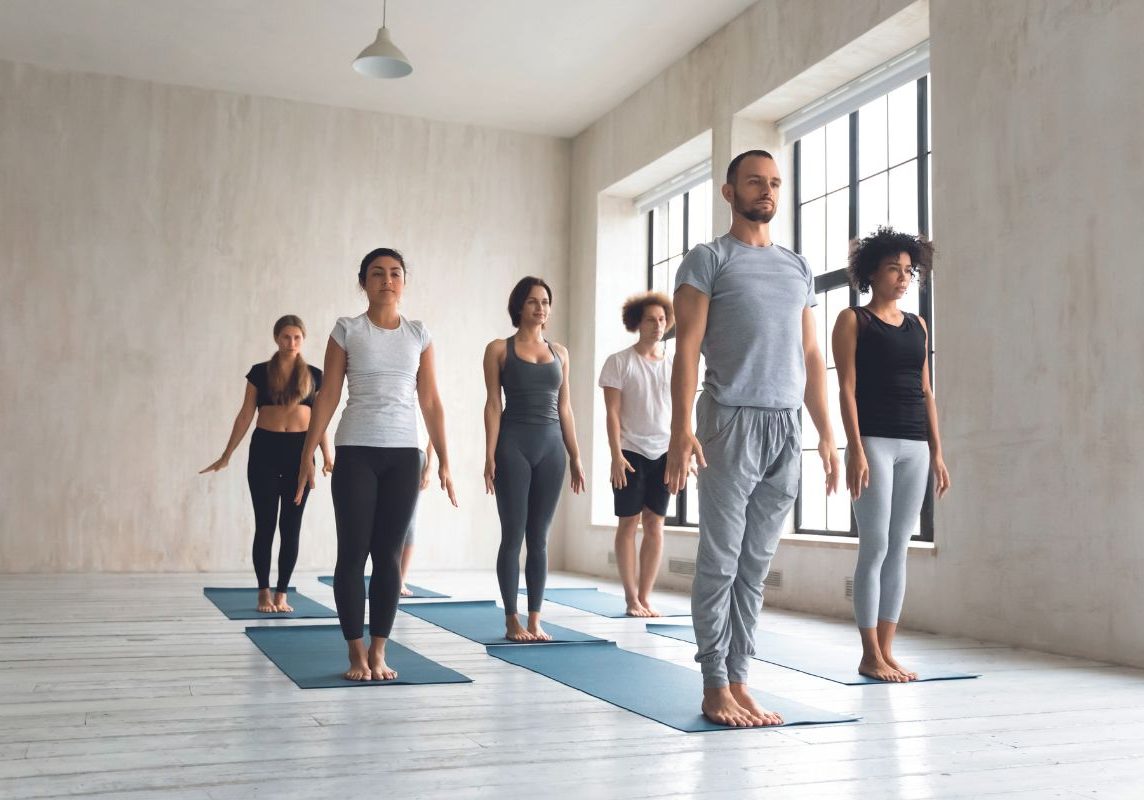 Three easy moves anyone can do, at any time, to regain their sense of calm and composure during the craziness of the day
Tadasana, or mountain pose, in this case is more about zoning out of the madness of the daily grind and returning back to the body, your physicality, with a quiet, mindful awareness. This can be your still point when you need to root back down to the earth for some grounding; your feet are planted firmly on the ground, providing a solid base for you whatever is occurring all around you. This amazing, yet simple posture steadies the mind and body, bringing with it focus and a greater sense of inner peace and calm.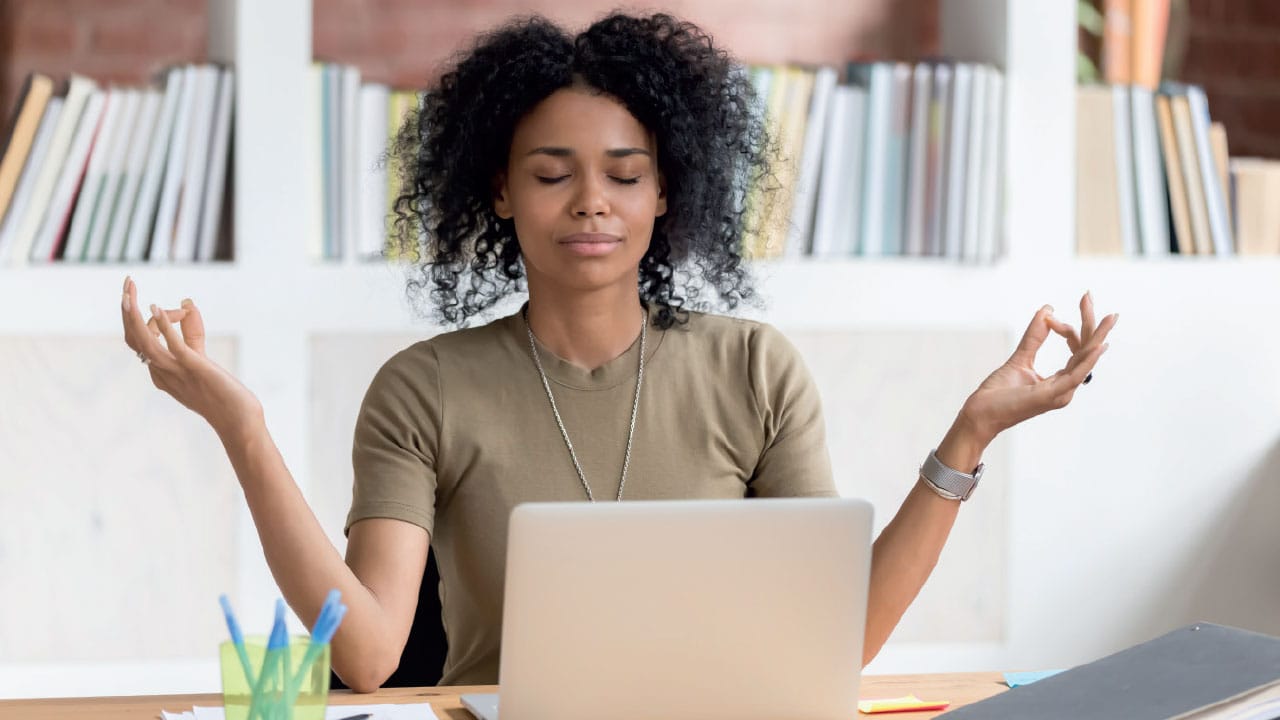 Savasana, also known as corpse pose, typically the final asana at the end of a yoga class, is sometimes described as the hardest pose to achieve. But not this time! If you're in need of some quick respite from all the hustle and bustle, then it's hard to think of a more suitable thing to do than just laying down on your back, closing the eyes and taking a breather for five minutes or so. Again, tune into the flow of the breath, and allow that to wash over you, settling body and mind as you detach from the exterior world and journey within to a place of stillness.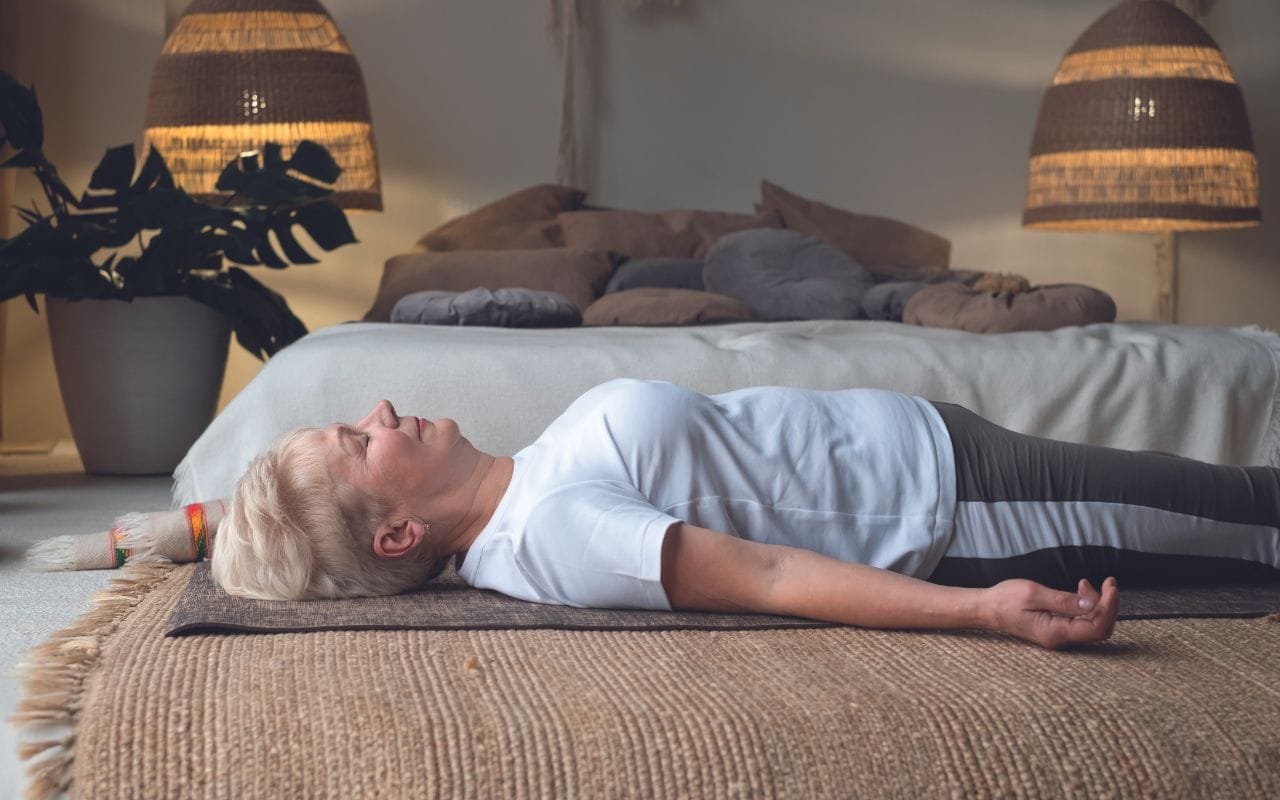 This is not chair pose (that requires far more effort!), but if all you've got with you is a chair then you can still reclaim some respite in a few mindful moments. Straighten your back, adopt a position that feels comfortable for you and slowly close your eyes. Start to tune in to the breath. Before long, you'll be allowing the mind to settle and and feel those racing thoughts beginning to clear. This is a great one for when you're in the office, or even on the bus...even if you're surrounded by lots of strangers!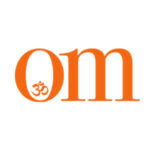 First published in November 2009, OM Yoga magazine has become the most popular yoga title in the UK. Available from all major supermarkets, independents and newsstands across the UK. Also available on all digital platforms.