Yoga Hero offers classes, workshops, courses and trainings for everyone on any and all stages of their yoga journey, in the great city of Leeds in Yorkshire.
The studio timetable includes everything from strong and energising vinyasa flows and ashtanga, through to yin yoga for stress relief, as well as specialist classes such as pregnancy yoga and yoga for runners. Yoga Hero founder Holly McFee wants her studio to be accessible to, and enjoyed by, all. "We really believe that yoga is one of the best things you can do for your body and mind," she says. There's always a friendly, warm welcome at reception - that, the range and quality of classes, free equipment and free parking around Leeds Dock makes Yoga Hero a solid choice for many, and a buzzing studio of happy faces.
Recently Yoga Hero has been a popular place for yoga teachers to refine their art, with recent events including 'A Day of Sanskrit Chanting & Yoga Philosophy' with world-renowned international yoga educator Hali Schwartz, Voice Health for yoga teachers with singing and yoga teacher Jess Gibbard, plus workshops to continually improve teaching skills, such as integrating pregnant students in to your yoga classes.
This open, community-based philosophy and approach is designed to support the students, teachers and all other yoga heroes who set foot inside the studio, making it a welcoming, friendly, non-judgemental space for everyone. Holly says "Yoga Hero is built on an ethos of safety, improvement and acceptance: practicing safely, working towards cultivating patience, or building strength, or improving posture, or something else entirely – but also accepting where you are in life at the moment, and really embracing that!"
If you're in Leeds, or nearby, maybe now is the time for you to unmask your own yoga hero.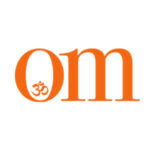 First published in November 2009, OM Yoga magazine has become the most popular yoga title in the UK. Available from all major supermarkets, independents and newsstands across the UK. Also available on all digital platforms.