Wonderful Things is a beautiful, cosy space in east London, home to a variety of wellbeing and spiritual practices. It is affordable, friendly, with a number of tools for people to hold space in their own unique way.
It was founded by a couple, Liza Degtiarenko and Jonny Fren, with the intention to create a little sanctuary in a part of London that didn't have any spaces of its kind before. Jonny is passionate about creating inspiring physical spaces, and Liza is a yoga teacher and a space holder who wants to create safe, nourishing experiences that encourage people to connect with themselves and with each other.
"We opened Wonderful Things as we wanted local residents to have somewhere they can come to take a breath, to allow themselves to slow down and disconnect from their otherwise fast-paced London life and to connect with themselves and with the community," says Jonny. "We also wanted London space holders to have an affordable place where they can share their offerings and gather with their own communities."
As for the physical space, it was important for the couple to create an environment that would feel as natural as possible within a building in London, as well as to make it sustainable and respectful to nature. The entire space is lovingly hand-made by Jonny using sustainable and recycled wood, soft linens and plants. "We use eco-friendly, vegan cleaning materials, offer organic teas and fresh filtered water, send no waste to landfill, and we are powered by 100% renewable energy."
Yoga teachers, space holders and facilitators appreciate Wonderful Things for its personal approach and human connection as they deal with the founders of the space directly, the beautiful and safe energy of the place that they feel instantly walking in through the door, as well as how affordable it is.
Another intention we had when creating Wonderful Things was for it to enable people to create gatherings and events they feel called to offer without it being stressful or creating too much financial pressure," says Liza. Our approachable rates have allowed many space holders who are at the beginning of their journey to start offering spaces their heart was calling for."
Jonny adds: "We have also held many established retreats and events. Not only is the space beautiful with a special energy and feel to it, it's also easily accessible by public transport which makes it a good location for people coming from different areas of London and surrounding areas. Our facilities allow a variety of events to be held at the space, including day retreats, workshops and conscious celebrations."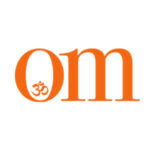 First published in November 2009, OM Yoga magazine has become the most popular yoga title in the UK. Available from all major supermarkets, independents and newsstands across the UK. Also available on all digital platforms.