BRIGHTSIDE INFRARED YOGA & SAUNAS
11924 Washington Blvd Suite A, Los Angeles, CA 90066, USA 
Always look on the bright side! Introducing Brightside Infrared Yoga & Saunas, a new studio that opened this year in the USA.
It's the latest venture from Drybar and Squeeze founders Alli Webb and Brittany Driscoll, who have launched their first Brightside Infrared Yoga & Saunas in Culver City, Los Angeles.
As avid yoga students, the pair have studied and experienced how helpful infrared yoga and saunas can be in the treatment of long-lasting health issues, everything from high blood pressure to headaches, but never found a studio that was up to par for them…so they decided to create it!
The Brightside's studio space consists of a Yoga Room, which holds 35 mat spaces, and four private Sauna Suites. The yoga room is supercharged with infrared heat and coloured lightscapes to create a uniquely-healing experience.
Brightside's four signature classes are rooted in vinyasa yoga and set to thoughtfully-curated playlists. The variety of classes offers something for everyone, whether you've never taken a yoga class before or if you're an advanced practitioner.
The Sauna Suites are private suites with mood-mending chromotherapy lights, all offering you the ability to listen to your favourite music, podcasts, or guided meditations right from your own phone.
Within the studio space is the Bright Boutique, which offers an exclusive collection of equipment, apparel, and accessories.
Brightside also features its own app which allows guests to book, check-in, purchase refreshments, and track milestones. If you ever find yourself Stateside and in search of yoga inspiration in the City of Angels, then head straight to Brightside Infrared Yoga & Saunas.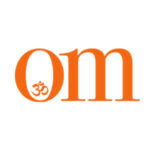 First published in November 2009, OM Yoga magazine has become the most popular yoga title in the UK. Available from all major supermarkets, independents and newsstands across the UK. Also available on all digital platforms.