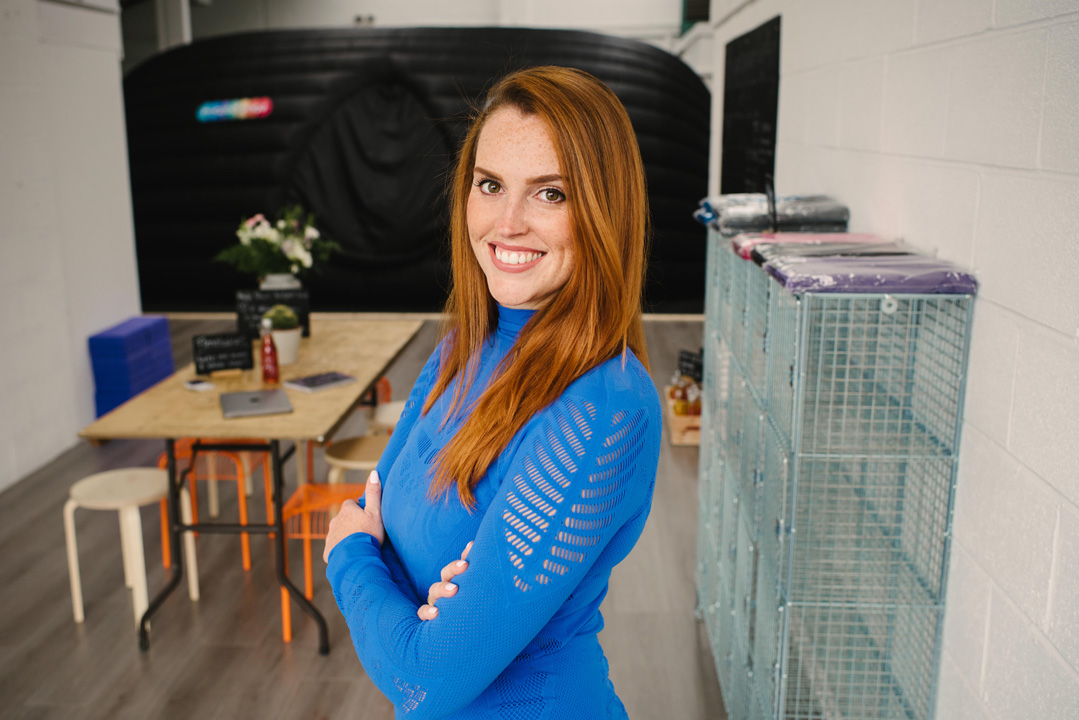 How yoga helped me navigate through the most uncertain time of my life. Studio owner Leah McClaren tells the story of how she dealt with babies, bereavement and lockdown all in one tumultuous year
Take a parent's cancer diagnosis, a pregnancy, death and grief, followed by a pandemic closing your businesses and having a baby in lockdown — bitter sweet is just about right.
There are moments in our lives we will never forget. We all have a memory, place or perhaps a date which clings to you like a shadow. Mine was July 17, 2019 when I had called my dad early morning whilst driving to teach a yoga class to check how his doctor's appointment had gone. It was then my entire world became dark as he told me he had oesophageal cancer. I didn't teach my class that day or for many after that.
A fortnight later, I stared in surprise at a pregnancy test kit as the '2-3 weeks pregnant' sign flashed before my eyes. Bam! It's amazing how your entire life can shift so quickly. I consider myself to be a strong person: I'm fit, physically and mentally. I practice yoga on my mat and off it — but I never realised how much of a saviour it would be.
My dad was my hero, by my side through everything. When I told him I wanted to leave my 'dream' career as an award-winning photographer turned picture editor on national newspapers to open my own yoga business, he couldn't have been more supportive. Nothing negative, just the get-up-and-go attitude I'd loved about him. Let's do this!
I decided to leave my previous career after the death of a close friend. Grief made me reassess everything and being closer to home and family quickly became my priority. Dad helped me set up my studios — he was my mentor and maintenance man! After his diagnosis, I naturally had to take a step back from my business; I'm an only child and my dad had no one to look after him. I spent six months by his side, holding his hand until he left this world.
Breathing practice
It's sad to say, but understandable, that my first pregnancy took a back seat during this time. I had to put every ounce of my energy into not falling apart and staying positive for my dad. I didn't get on my mat for six months but I did sit and breathe — a lot.
I would sit and close my eyes, breathe, be as present as I could to cherish every single second with my father. Without even knowing it at the time my daily practice was more prominent than ever.
At seven months' pregnant it was time to get back to my mat and my business. The changes to my body and practice were unbelievable. I couldn't concentrate, let alone try most asanas with my bump. My usually easy, go-to practice, was now a lot of ouches along the way.
But I persevered for my own sanity, to help me grieve and to keep my body healthy for my son to come. I was back on my mat every day, very differently, more gentle, more connected to myself and my baby.
I always thought I'd try every pre-natal class going, but I didn't, just me getting to grips with all the new changes. I had my heart set on a home birth. I took a hypo birthing course, which complemented my practice perfectly. Evening meditations and keeping myself as calm and positive as possible for the unknown ahead. Never in a million years could I have imagined what was still to come.
Lockdown mama
Lockdown. We have a pandemic on our hands. I had been watching the news, surely this couldn't be happening. Not on top of everything else? Surely it'll pass? On March 17, 2020 I closed down my three Hotpod yoga studios before making the fast transition of going online. I couldn't believe what was happening.
I am lucky that even though my team of teachers are self-employed, they have all been incredibly supportive when tough times have hit. Although teaching online was new to us, the value of keeping our community alive during this time was crucial.
Six weeks into lockdown I went into labour. My father died on January 4 at 12:10am and my first contraction was on May 4 at 12:10am. My son was born on May 5 at 12:10pm. Take from that what you will, but I believe he was with me in spirit all the way.
I didn't get the birth experience I'd hoped for. A lockdown baby for me meant a week in hospital in isolation. Pacing four walls only and with a newborn alone. In that week, I think the entire year behind me came to a head and at times the world felt very dark.
Being a new mummy is certainly not all about the glamorous Instagram pictures of yoga teachers I'd previously seen. Why do they always look like they've never even been through pregnancy? The 'bounce back' body is perfectly posed on a picturesque beach holding their newborn adoringly over their head.
This is the reality: my little boy was 9lb 6oz. At five weeks old he was too heavy to hold for long! I'm still battling all the hormones; crying again are we? Let's not forget the most wonderful and challenging journey of breastfeeding, leaking boobs and pumping is the new schedule to a very busy work diary and ultimately just wanting to feel normal again.
I've also found the lack of information for post-natal C-section mums astonishing. I'm desperate to get back to my strength, but I'm very wary of how. My son and I enjoyed our first mum and baby online yoga class recently and it brought so much joy to both of us for an hour.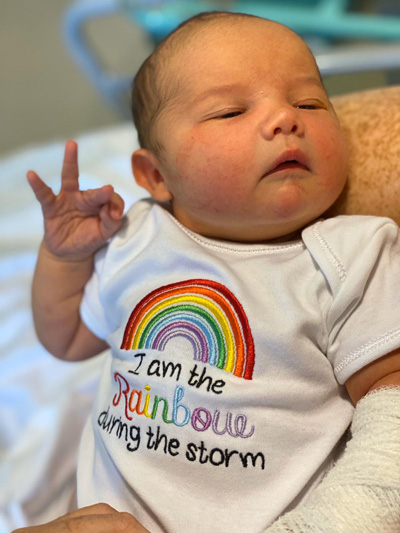 Into the future
I also hope that more 'normality' will start to resume soon. I'm ready for the next chapter in my life, to work at my studios and to get back to what I love. I miss teaching, my students and my team.
I have suffered a great deal of loss and gain in the last year. I have learnt that loss comes in many forms and acceptance is the only way to get through it.
It's funny how grief has come back around and, instead of motivating me to start a new life and new business as it once did, it is now making me fight for the life and business I have built and to make my dad and son proud.
Leah McLaren is the founder of Hotpod Yoga Derby, Burton & Mansfield (hotpodyoga.com)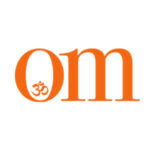 First published in November 2009, OM Yoga magazine has become the most popular yoga title in the UK. Available from all major supermarkets, independents and newsstands across the UK. Also available on all digital platforms.