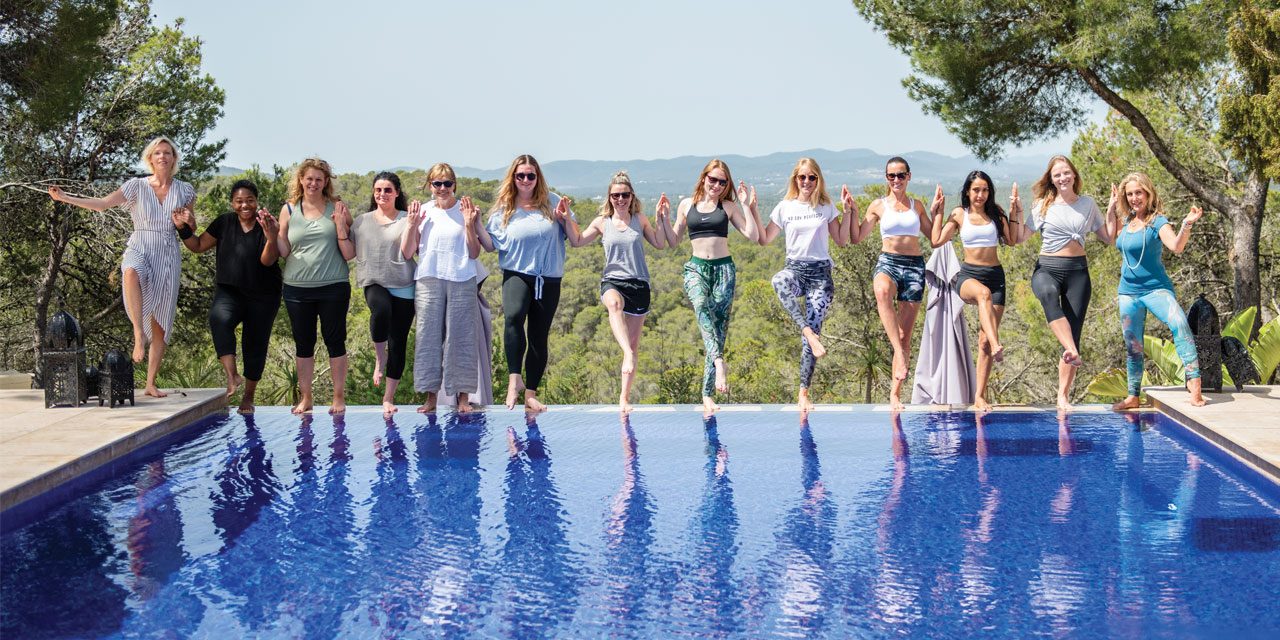 Get unstuck and inspired with a life detox that works. OM writer Paula Hines finds transformation and empowerment at Ibiza Retreats
If you're looking for inspiration, then this is the place. Founded by British-American holistic life coach, yoga teacher and clinically-trained yoga therapist Larah Davis, Ibiza Retreats has been successfully running both group retreats ('Harmonise', 'Glow' and 'Nourish') and private, tailor-made retreats on this Balearic Island for over a decade.
The Harmonise retreat is a healing yoga, mindfulness and life detox. With a carefully-curated schedule of yoga classes, therapeutic workshops and coaching with a fantastic team of teachers and holistic therapists, guests are given practical tools for transformation and healing in a safe and nurturing space and guided to connect to the answers and solutions within. This retreat is especially ideal for those who are pre- or post-burnout, experiencing high levels of anxiety, or needing time to stop and reflect in a supportive and safe environment.
Daily programme amid like-minded souls
Day one set the scene for the week to come. Larah Davis was our lead host, along with Marrejan Oepkes (giver of the best hugs!) and Sarah Hockley. Before yoga every morning there was the opportunity to help ourselves to herbal teas and delicious chia pots while taking time for some meditative silence. I had arrived late on a Saturday night, so it was not until the next day, in the quiet of early Sunday morning that I was able to fully appreciate the stunning surroundings. My home for six nights was a beautiful luxury retreat villa in San Lorenzo, in the north of the island. Those early mornings were when I liked to sit outside and take in the picturesque, lush green, mountainous landscape and hear nothing but birdsong.
After tea on the first morning we all gathered together with our host for a walking meditation to a stone circle in the woods with space to silently set our personal intentions for the week. With the grounding sensation of the earth beneath my bare feet, I felt as though I had fully arrived and had a sense that this was exactly where I was meant to be.
We returned to the villa for introductions and yoga class followed by an incredibly soothing sound bath. Though I have travelled alone to retreats before, there is still usually some trepidation about who the other guests might be. I need not have worried, as during my stay our group consisted of 11 fabulous women and we bonded instantly. That said, men are very welcome and do come along on the retreats too.
Love on a plate
All of our meals were eaten outside, and after yoga each day was brunch with a wide range of locally-sourced, farm-fresh food. Every aspect of the food during the retreat was just as  much of a feast for the eyes as well as the belly. It really did taste as though our vegetarian meals and smoothies had been prepared with love by American chefs, Maili and Jo, who cater for all dietary requirements.
Purposeful coaching
After Sunday brunch, each of us had one-to-one sessions to discuss what we wanted from the week. My chat was a satisfying mini-coaching session. (Not entirely surprising as Larah Davis is also an NLP Master Practitioner with over 15 years' experience as a coach.) Free time followed every afternoon after brunch until our daily 6 p.m. pre-dinner workshops which to name just a few included: a profound Conscious Breathing session (also known as Rebirthing), an informative introduction to EFT (Emotional Freedom Technique) with Shambala, and a voice workshop with musical artist, Laor (laormusic.com), which was a joyful release.
On Sunday afternoon, I along with each of my fellow guests received 60-minute complimentary welcome massages overlooking the mountains, and during the week there were a wide range of additional optional therapies available including reflexology, reiki and much more.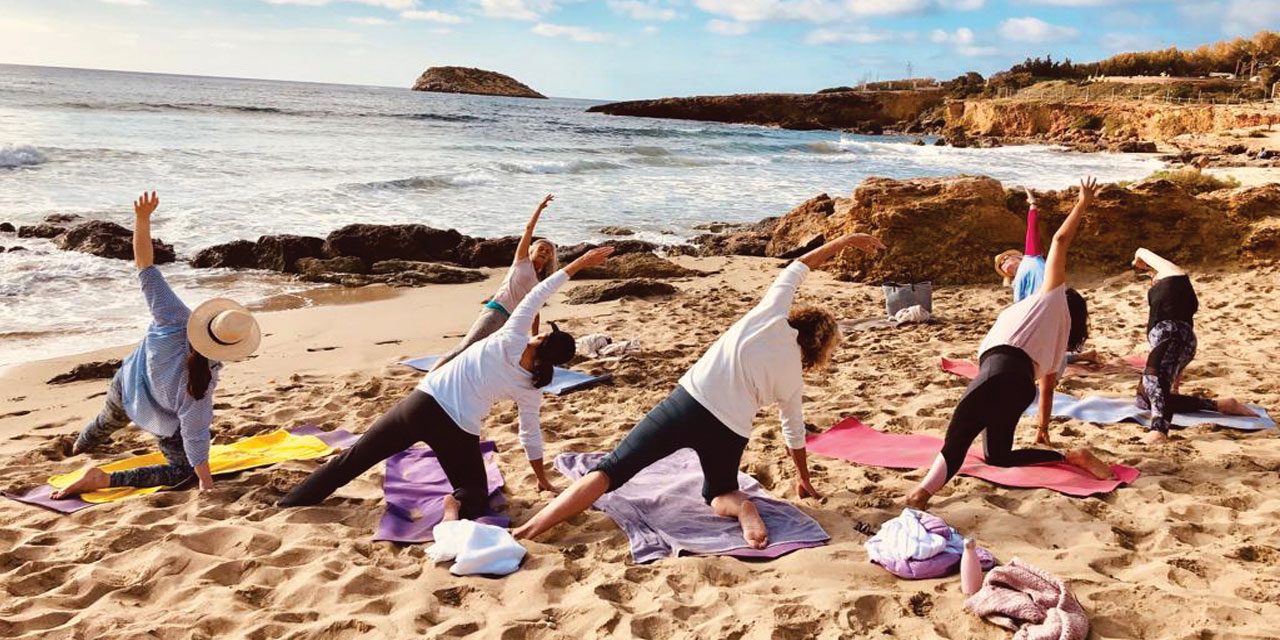 The yoga journey
Every morning of the retreat began with two and a half hours of yoga, meditation and breathwork. It was such a privilege to experience classes with different teachers. Each had a different approach but they all complemented one another. Just a few of the yoga styles included restorative, mindful flow and optional paddleboard yoga. One of my favourites was a style introduced to us by Viva called Inner Core Flow — an intelligently-sequenced and steadily-paced practice. We also took our morning yoga to the beach on one day with Marrejan Oepkes, which invited playfulness as we experienced some partner yoga and the chance of a paddle in the sea.
Among our group, yoga experience ranged from long-time practitioners like me to complete beginners, and the yoga practices cleverly met us where we were at each stage of the week on our respective emotional and physical journeys. As Larah Davis explains: "It is about feeling into things from the inside out, making the yoga our own. It's all about the treasure of the journey rather than a final asana destination. It is about enabling the 'I can'. And in the end, how you take this back home into daily life."
Back to life, back to reality
The week culminated with a beautiful closing ceremony on the rocks at the beach led by Marrejan, followed by dinner all together in the village of San Juan. Each guest had a closing one-to-one 'back to life' session to discuss the changes we would make once back at home, and first thing on the last morning we gathered together for positive visualisations to identify practical steps each of us could take to keep our positive forward momentum.
Our final yoga class included the basis of a 20-minute home yoga practice and we were all gifted the essential oil blend that had been used during our yoga classes throughout the week to take home. Plus, it did not end there, as since returning we have all stayed in touch via a WhatsApp group.
I had arrived in Ibiza with a sense of the next steps I wanted to take in my life and left feeling empowered with the tools to courageously move forward.
The Ibiza Retreats' motto — Feel, Heal, Transform — is 100% true.
Prices for the HARMONISE retreat start from €1495pp sharing with full-board accommodation. Corporate and private retreats are also available (prices on request). Find out more at: ibizaretreats.com
Prices from €1495pp sharing HARMONISE retreats include:
• 2.5 hours of morning yoga, meditation and breathwork daily
• evening yoga workshops and wellness seminars (including MET, Voicessence, Transformational Breathwork)
• full board accommodation including one supper in a stunning island eaterie
• 1:1 Wellness Coaching
• full-body holistic massage
• "back to life" coaching
• airport arrivals transfers
OPTIONAL personalised programme of treatments & therapies to bring you the health & healing benefits you seek CORPORATE and PRIVATE RETREATS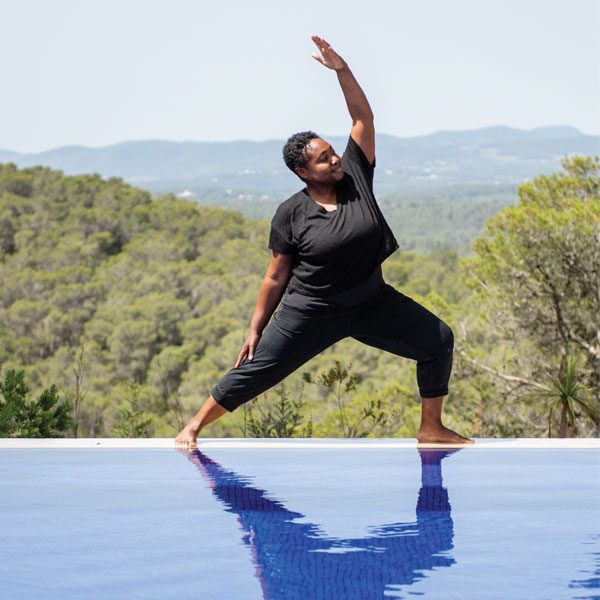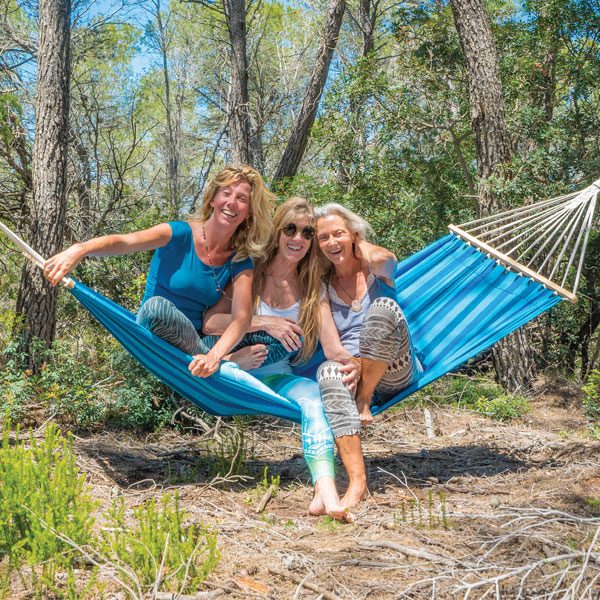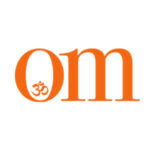 First published in November 2009, OM Yoga magazine has become the most popular yoga title in the UK. Available from all major supermarkets, independents and newsstands across the UK. Also available on all digital platforms.