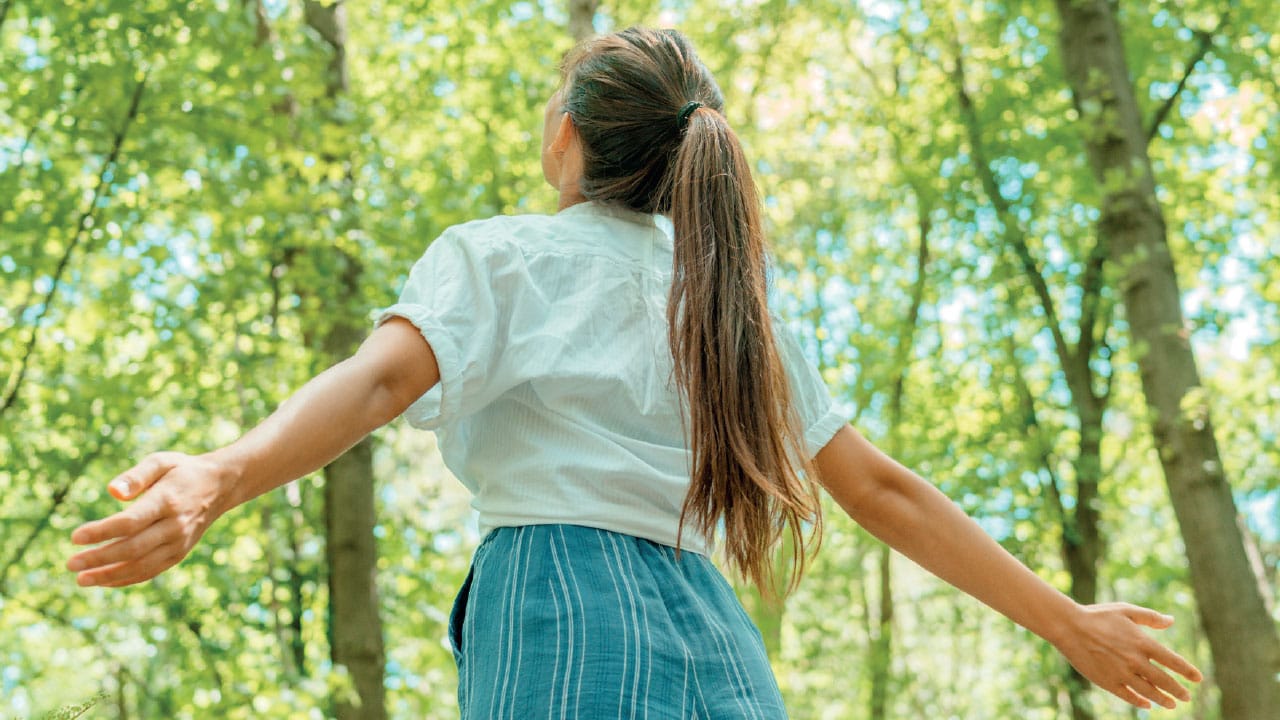 High street store M&S recently partnered with yoga and fitness coach Rosie Stockley, founder of fitness platform Mamawell, to create a beginner's guide to help you incorporate more mindfulness and movement into your life. Try it this week and feel better after just seven days!
Find a quiet moment and location, and make sure you are in a comfortable position. Take some deep breaths, sighing the air out. Now focus on your breathing and slowly inhale for five counts and exhale for five counts. Try to do this for up to five minutes and notice how you feel afterwards.
Next steps: Come back to this breathing technique when you feel stressed or unsettled.
Embrace slow movement, like a gentle yoga sequence or stretches, and use this time to focus on nourishing your  body. Movement can really help shift the energy out of your busy day and onto yourself for a few minutes. This practice can help to calm or energise you and is a great little time-out just for you.
Day 3: Outdoor Mindfulness
Head out when you know you have time and won't feel rushed. Try to walk without headphones, but if you need music choose something calming, avoid podcasts. Be aware of your surroundings and activate your senses: your eyes, smell, sounds and try to feel things like the air or temperature on your skin.
Next steps: Add your breathing exercise to keep you grounded.
Get to a comfortable seated or lying position and close your eyes. Start a slow body scan from your head down to your feet. Notice any sensations in each body part, and relax each area imagining the muscles melting away. After your scan, try to remain still for a few more minutes. Notice how you feel when you open your eyes…refreshed, energised, or maybe tired and emotional, all feelings are valid!
We often eat our meals multitasking at our desks, on the go, or scrolling on our phones. A lot of enjoyment from food is derived from experiencing it with multiple senses. Today, try to have devices out of reach and sit at the table. Notice what's on your plate and how focusing on your meal makes you feel afterwards.
Today we bring the focus back to breathing but in a different position. Lie flat on your back near a wall with your head furthest away from the wall. Bring your legs up the wall, nearly straight and hip width apart, and move your hips as close to the wall as it feels comfortable. Arms slightly away from the body and palms facing up, stay here for about five minutes using the breathing technique  from Day 1.
Finding moments of mindfulness throughout our day is the goal for today and moving forwards. You won't be following a routine, but try to add some of the practices into your day. Maybe it's doing some stretches, having a mindful walk or doing a few mindful breathing exercises.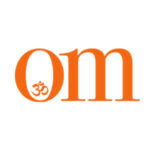 First published in November 2009, OM Yoga magazine has become the most popular yoga title in the UK. Available from all major supermarkets, independents and newsstands across the UK. Also available on all digital platforms.