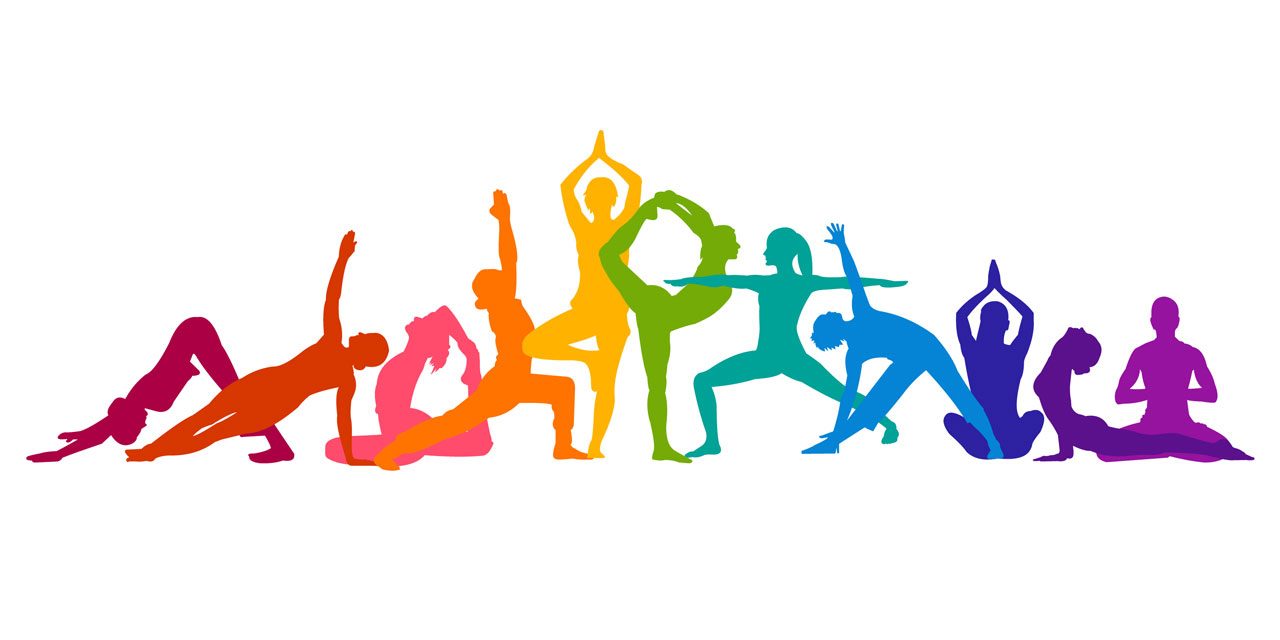 Do something different! We've picked 10 great mind-body practices this month to shake up your usual yoga routine. It's always good to try something new, so here's your chance. You never know, it might just change your life
DRU YOGA - A flowing, therapeutic yoga practice that is effective for people of all ages and body shapes
WHAT IS IT?
Dru Yoga is designed to be practiced by people of all abilities, fitness levels and age groups. With its foundations set firmly in the ancient yogic tradition, Dru Yoga is graceful, potent and based on flowing movements, directed breathing and visualisation. It can be quickly dipped into or learnt in more depth over a lifetime.
WHY TRY IT?
Dru Yoga builds a heightened feeling of positivity and rejuvenates your whole being. Its extensive health benefits have been published in many peer-reviewed journals. Clinical trials show that it: increases energy levels; maintains a healthy back; improves resilience to stress; enhances emotional wellbeing; and reduces susceptibility to injuries. As a result, Dru Yoga is now being integrated into schools, hospitals, government agencies, businesses, professional sports and in nearly every sector of society. Dru Yoga therapists are also using yoga principles to get to the root causes of diseases such as diabetes, blood pressure, rheumatoid arthritis and heart conditions.
TELL ME MORE
There are six keys that help unlock the power of Dru Yoga
1. Continuous flow of movement and breath: this helps release blocked energy quickly and effectively.
2. Breath: Dru uses the breath to direct awareness to specific parts of the body in order to heal or energise and to release tightness and pain.
3. Soft joints: joints are always kept soft, never locked, this keeps them strong, relaxed and flexible during movement.
4. Core stability: in Dru Yoga, the emphasis on flowing movements in a wide variety of positions strengthens the postural muscles and gives the main movement muscles a full stretch. This helps develop good posture and greatly improves spinal alignment.
5. Spinal wave: muscles receive their instructions from the brain via the spinal cord, therefore Dru Yoga helps maintain a healthy, flexible and strong spine through signature wave-like movements which also encourage the free flow of cerebrospinal fluid.
6. Stillness in motion: Dru comes from 'dhruva 'the Sanskrit name of the North Star, the still point around which the universe revolves. Within the flow of Dru Yoga movements, there are points of stillness where the energy can become powerful for you. You may experience these 'still points' during or even after you have completed a movement.
WHAT ELSE?
According to the folks at Dru Yoga, the practice ultimately leads to an empowered life because it transforms negative thinking and disempowering emotions by strengthening the power of your heart. It's a yoga that empowers you to care deeply for yourself, other people and the planet.
WHERE CAN I TRY IT?
Visit the Dru Yoga website below for more information and how to find a class. There are also lots of online classes and tutorials. And, if you're looking for a UK yoga holiday, then Dru Yoga also hosts some amazing retreats at their dreamy Snowdonia hub in North Wales, including themed breaks, such as Dru Yoga together with meditation, hiking and ayurveda.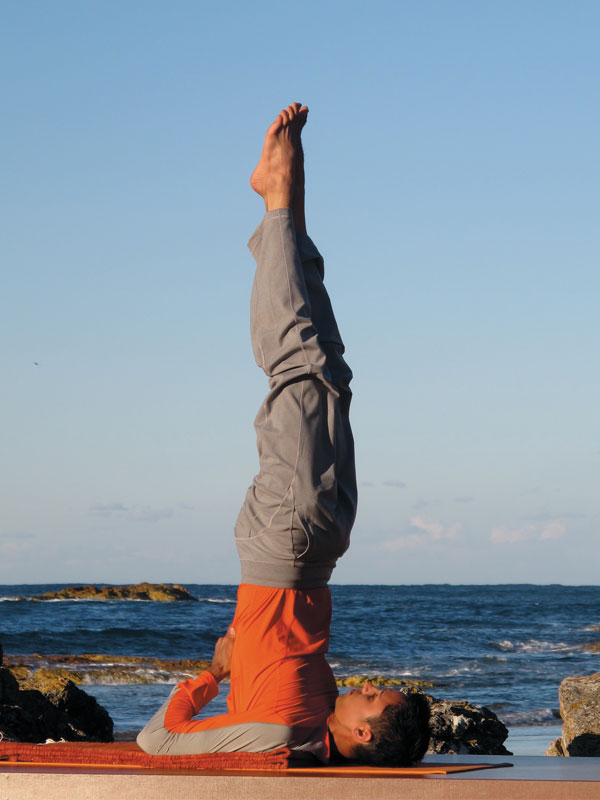 BROGA FITNESS YOGA - A signature yoga style developed by former American Footballer and yogi Matt Miller. Designed originally for the guys ('bro-ga'…get it?), it's a great fitness workout for all
WHAT IS IT?
Broga is based on three core concepts that participants can depend on in any class:
1. Use of traditional asanas in a dynamic or isometric way to stretch joints, strengthen muscles in correct alignment and activate cardiovascular fitness – all at the same time.
2. A class structure that is transparent and scaled in intensity. The language is anatomical and accessible. Participants are always told what will be worked on in class and why, and this is usually divided equally into upper and lower body sections. Every section starts with something basic, focusing on alignment with multiple repetitions, and builds step-by-step in difficulty so that participants are always at their personal maximum.
3. Broga means 'brotherly', says founder Matt Miller. "Our core ethos is building community and inclusivity." Each class ends in partner work, "because you can achieve more by working together than you ever could on your own. Students in every class get to play with postures they would only dream about achieving leaving them with  a real sense of camaraderie, fun and accomplishment."
WHY TRY IT?
Designed to be a challenging mobility workout for both men and women, Broga simultaneously incorporates traditional yoga stretching with a workout that helps build muscles in their correct alignment. Expect a high-energy session that will strengthen and tone your body in new ways, but also leave you feeling more flexible than ever before.
TELL ME MORE
Broga is specifically engineered towards the outlier demographics not reached by other yoga styles: men, sportspeople, as well as the everyday athlete and beginners.
Oh, and the armed forces: serving men and women of the Royal Air Force, the Army and the Royal Navy also get to enjoy classes.
WHAT ELSE?
Broga can now be found in popular, high-street gyms such as Nuffield Health and David Lloyd fitness centres. And more people are training in it. Training is based on a two-day initial intensive followed by quarterly class choreography and learning updates, which are presented live via a digital leaning portal.
WHERE CAN I TRY IT?
Visit the website for further information on all things Broga, including where to find a class or teacher, its founder Matt Miller…or even training up to teach it if you've tried it and love it.
Photo: Mercury Eighty Studio. Yogi: Yasir Ali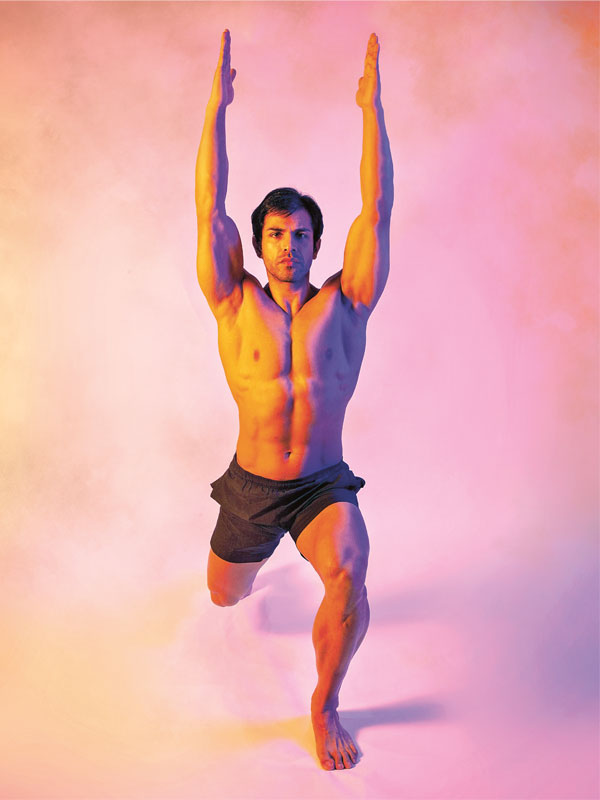 YIN YOGA - Yin Yoga is the opposite of yang yoga practices like Vinyasa flow, Ashtanga or Iyengar. It is a quiet, more meditative practice, that combines Indian hatha yoga with Chinese Taoist philosophies
WHAT IS IT?
Yin Yoga targets mainly the lower (yin) body, working through the legs, pelvis and spinal column. Stretching and rehabilitating the tendons (connect muscles to the bones) and ligaments (hold the joints together). Tendons and ligaments are deeper Yin tissues; they are closer to our core and very much like plastic. These are the parts of our bodies which tend to dry out as we age. In stretching or stressing these tissues through Yin Yoga, we are working against this drying out process to help us regain our flexibility.
WHY TRY IT?
The power of Yin Yoga lies in holding the poses for a length of time. This creates space for true rest. Yin is a chance to stretch and feel into the spaces of our body in order to regain the freedom of movement which lies within our joints. Yin is an opportunity to stretch deeply, to surrender into a shape and feel into the spaces of the mind.
TELL ME MORE
The three tenets to this style of yoga are:
1. Come into the shape only as deep as is doable for your body frame. Sensations should never be overwhelming, play your edges to where it feels comfortable. You do not have to be in your furthest range of motion to benefit from the meridian stimulation. If you can feel it in the target area of the specific muscle group, then you are creating chi infusion to specific organs. An experienced and knowledgeable teacher will be able to guide you through this with awareness during the class.
2. When you come into a Yin shape you soften the muscles. The job of the muscles is to protect the joints. Holding muscles tight is counterproductive. When you become muscularly unengaged, you will be able to relax and work beyond superficial muscle tissues into tendons and ligaments .Just allow the body to melt into the shape and let go.
3. Hold the postures for 2 - 5 minutes. We need time and patience to stretch the ligaments and tendons. The tough fibrous fascia and ligaments are like plastic and react to slow long holding stretches.
WHAT ELSE
Yin Yoga is similar to having a needleless acupuncture treatment. While 'marinating' into our tendons and ligaments during deep Yin Yoga postures we stimulate the meridian lines. This provides energetic enhancement to specific organs, releases stored emotions and allows energy to flow more freely through the body. Practicing Yin Yoga also provides time for introspection, a chance to turn inwards and nurture the calm quiet centre that is innate in all of us. As we learn to know ourselves from the inside out, through the exploration of our own inner landscapes, we become more curious and mindful about the world around us.
WHERE CAN I TRY IT?
Regina Kerschbaumer offers regular yin classes and CPD masterclasses for teachers in her studio in Purley, Surrey.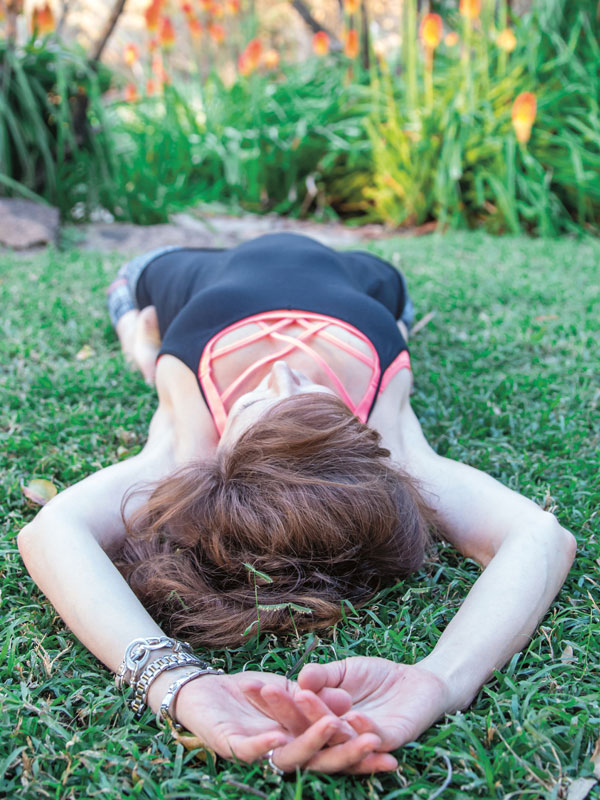 KUNDALINI YOGA - Timeless, trending, and maybe a little weird, Kundalini yoga is gaining massive popularity worldwide
WHAT IS IT?
Some of its greatest advocates call Kundalini the weird yoga. Certainly, compared to the Hatha and Vinyasa styles popular in the West today, it can seem strange. A typical class includes breathwork, a kriya (a series of exercises), deep relaxation often accompanied by gong, and meditation. Teachers don't choreograph sequences. Instead, they follow specific protocols, teaching Kundalini Yoga as taught by Yogi Bhajan.
WHY TRY IT?
Kundalini Yoga encompasses the 22 traditional forms of yoga (Bhakti, Hatha, Karma, Nada, etc), which makes it very much a holistic practice, working body, mind, and spirit.
TELL ME MORE
There's tremendous diversity in the kriyas, which count in the hundreds and range from physically vigorous exercise sets to more gentle, restorative and meditative sets. Each kriya has a specific emphasis – such as digestion, circulation, immune system – but all are balancing and work the entire body, physically as well as energetically. Meditation is also an essential part of Kundalini yoga, although these can be more dynamic and can include breathwork, mantra, mudras (hand positions), and movement.
WHAT ELSE?
One aspect of Kundalini yoga is that it can challenge you in unexpected ways. You may be physically fit but struggle with a mudra that at a glance seems fairly simple.
And if you're not in an optimal state of fitness (how many of us actually are?), you might have a little difficulty with some of the exercises but find a state of  ease in meditation.
WHERE CAN I TRY IT?
When looking for a class, look out for the label "as taught by Yogi Bhajan", as some derivative styles are emerging that may lack the same efficacy and potency. A good place to start is the aptly-named Joy in London.
Photo: Guillermo Siminiani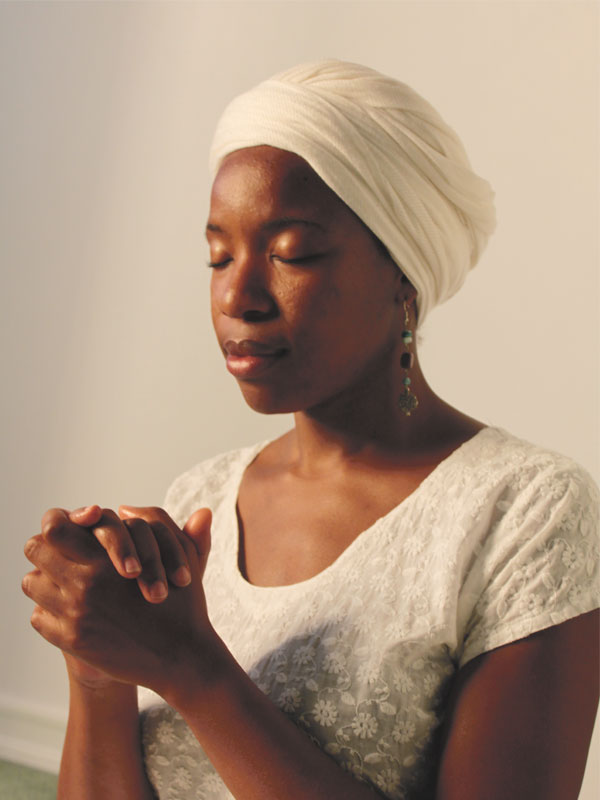 HEART DANCING - One for soul seekers: a simple moving meditation to release your body and expand your consciousness into a clear, inner space, pioneered by spiritual teacher Shabdan
WHAT IS IT?
Heart Dancing, developed by spiritual teacher Shabdan, begins with body talking: a sacred place of communication between body and self. Listening deeply to the body opens the inner pathways of Heart Dancing as the practice builds over time. After a warmup, the student adopts a neutral standing pose and one of Shabdan's spiritual Keys is spoken softly. Gently, the imprint of the self is lifted momentarily from the physical body and it feels unencumbered. In this space, the body begins to move by itself seeking what it needs and respecting its own limitations. Body consciousness is released and given opportunity and expression. Liberated, the body finds its own voice, expressed in a range of movements from simple stretching to flowing movements – free body-led dance. With gentle direction, the body may begin to remember its link to the cosmos and extend self-expression beyond the Earth. Finally, the body moves to heart and to centre in slow, sacred movements that draw self and body inwards to stillness and to meditation.
TELL ME MORE
"We are always telling our body what to do and how to do it – even when we exercise – expecting that it will always respond to our calling," says Shabdan. "We rarely stop and listen to our own exquisite physical form, giving it an opportunity to express itself independently, fully, freely and joyfully." Although we may have chosen a higher pathway – perhaps spiritually or through physical spiritual exercise – he says there is much more we can offer our physical body and so much more it can give in return. During his own spiritual quest, Shabdan felt his body calling out to him, seeking deeper recognition and expression - in response he created Heart Dancing.
WHY TRY IT?
After meditation the meridians are balanced and energised and Heart Dancing completes with stimulation of the body systems and infusing of the chakras with Qi (energy). "We may feel a body-wide tingling – an enlivening feeling of vitality and union between the physical and the spiritual selves," says Shabdan. "This is Heart Dancing: simple, flexible, freeing."
WHAT ELSE?
As a part of daily practice - whether incorporated into spiritual work or alongside other forms of physical practice such as yoga - Heart Dancing builds a deeper bond with the body and allows it to free blocked energies held in stiff, unyielding muscles, joints and organs.
WHERE CAN I TRY IT?
Taught online by Shabdan, the basics can be grasped quickly, and the practice developed from there.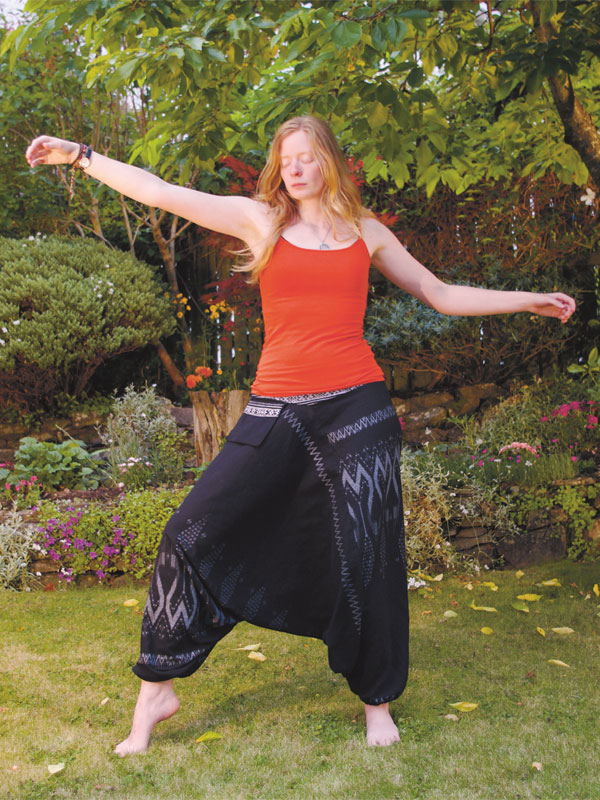 HOT YOGA - Super popular with celebs and sports stars, including tennis champ Andy Murray, hot yoga is hot property
WHAT IS IT?
Hot yoga takes place in a heated and humid room, which means be prepared to get sweaty. Originally, the idea was to replicate the heat and humidity of India, the birthplace of yoga, but now its popularity means there's a studio in every town up and down the country.
WHY TRY IT?
You'll get all the usual benefits from your average yoga class (stressbusting, improved flexibility, muscle tone etc.) but supercharged in the heated environment. People tend to burn more calories because of the increased heart rate and metabolism and there's also a theory that you 'sweat out 'more toxins from the skin in the hot climate.
TELL ME MORE
Hot yoga tends to be enjoyed by those seeking a more physical workout, although that's not to say there's no spiritual component as well. Still, the hot environment means come prepared to get your sweat on.
WHAT ELSE?
For a long time, hot yoga was typically associated with the Bikram brand. Nowadays, hot yoga studios are simply regular yoga classes taught in a hot room away from the Bikram model and structure.
Temperatures, yoga poses, sequences and class plans may vary but the principles are much the same.
WHERE CAN I TRY IT?
A good place to start is Akram Hot Yoga studio in Surrey, initially opened back in 2013, which offers a full range of heated classes as well as teacher training.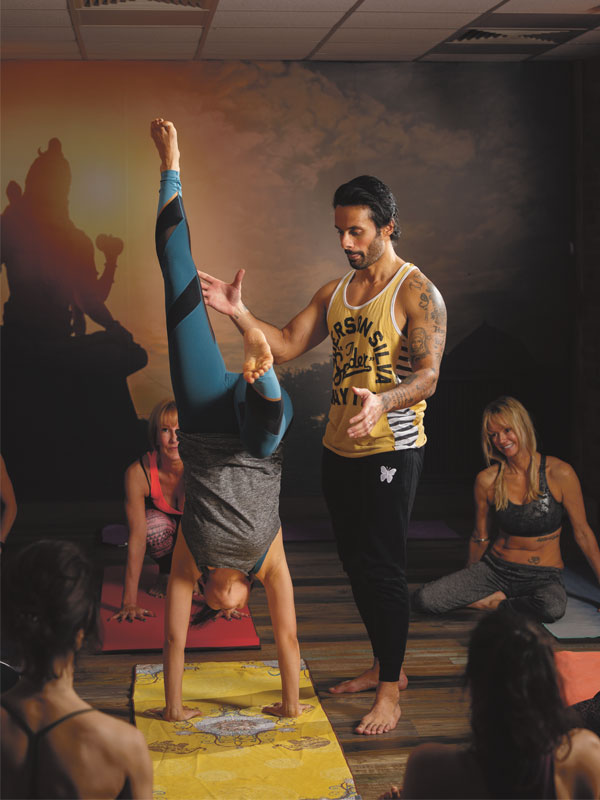 AERIAL YOGA - Take your practice to new heights. Aerial yoga may be just a few feet off the ground, but it can turn your practice on its head, literally!
WHAT IS IT?
Aerial yoga incorporates yoga sequencing, breath work and relaxation using a low-hanging, extra-wide aerial sling (also called a hammock) to aid movement through traditional postures, combined with some circus flair. By supporting the weight of the body, the aerial sling provides a unique way to access some of the more difficult yoga poses. So don't be deterred: aerial yoga is accessible to a wide range of people.
WHY TRY IT?
Potential benefits include increased muscular flexibility, joint mobility, low-impact cardiovascular conditioning and realignment of the spine. Being free from the confines of gravity releases tension on the bones and muscles to allow you to move more freely in space which can help increase flexibility as you go deeper into your stretches. As well as strengthening core muscles, Aerial yoga increases spinal and shoulder flexibility. One of the primary benefits of hanging upside down is that it allows your spine to lengthen, eases tension in the spinal cord and hip joints and sends the happy hormones racing round your body (head first!), helping you feel calm yet energised.
TELL ME MORE
Depending on your teacher's style or what you're trying to achieve, Aerial yoga can be adapted to create a gentle relaxing stretch or dialled up to rival any hardcore conditioning class. Regardless of the approach, it is an all over body workout.
Muscles are toned and redefined, and joints are regenerated and strengthened as you use the sling to move through a fluid series of asanas and stretches.
WHAT ELSE?
Aerial yoga is fun! The sling provides endless opportunities for play, which is something we tend to lose as adults. Given the circus influence, there's plenty of scope for creativity with the option of aerial flips and tricks, guaranteed to put a smile on your face. Achieving the strength required to hold your own body weight as you manoeuvre through the air is no mean feat, but the reward is definitely worth the effort.
WHERE CAN I TRY IT?
Check out the fab folks at Flying Fantastic. Edel Wigan and Yasmin Strong are Aerial Yoga teacher training providers that really know their stuff.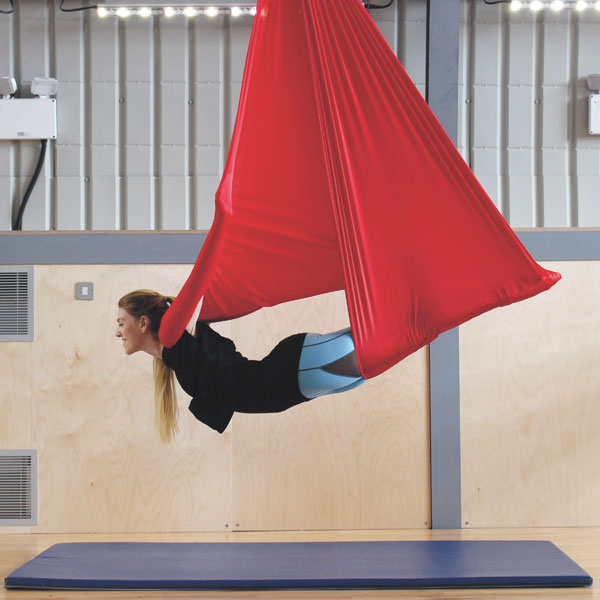 BODYSENSING INTUITUIVE YOGA - BodySensing Intuitive Yoga is soothing, nurturing and self-healing. For beginners, or those looking for a gentle restorative practice that shifts body and mind
WHAT IS IT?
Created by Yasmin Lambat, a registered somatic educator, yoga teacher and embodiment guide, Intuitive Yoga is about shapeshifting. She says there are three steps:
1. Pause and tune in
2. Find the quiet within
3. Move from the quiet within "Intuitive does not mean moving the way you want. Intuitive means being guided versus guiding; learning to listen within and follow that urge to move," she says. "A gentle healing trauma-sensitive practice that feels like savasana in motion. Designed to release stress, reduce pain and restore suppleness."
WHY TRY IT?
According to Lambat, we are born with embodied asana; movements designed by nature. BodySensing Intuitive Yoga is a somatic approach of tuning in to your felt sense. It is a movement meditation that guides you to inner asana that emerge through the practice of Pratyahara or Interoception. In the practice of Pratyahara you withdraw from the arousal of the five senses, like a tortoise withdrawing into its shell; quietening loud sensation. From the quiet within, spontaneous gentle asana emerge, like that early morning urge to stretch and yawn, called pandiculation. New-born babies, cats, dogs and most mammals explore this spontaneous full-body stretch.
TELL ME MORE 
Pandiculation is nature's stretch. This feel-good sensation is different to the traditional approach to a yoga stretch. That's because unlike a yoga stretch:
It is instinctive, spontaneous involuntary. The sensation is that of expansion in all directions instead of a pull at a joint.
The sensation emerges from within. From the heart.
Expansion of the whole body in all directions.
It's effortless and restores suppleness.
Reduces the risk of overstretching in hypermobility.
Integrates, breath, prana, chakras and more.
WHAT ELSE?
Yoga means integrity. Wholeness. Undivided. Where you land in truth ."BodySensing Intuitive yoga connects you to truth, oneness, inner wisdom and integrity without having to exert physical effort," says Lambat. "Without having to use any props to improve flexibility, without having to feel like you need to have the body of a gymnast to move well."
WHERE CAN I TRY IT?
Visit the website for details on founder Yasmin Lambat and classes.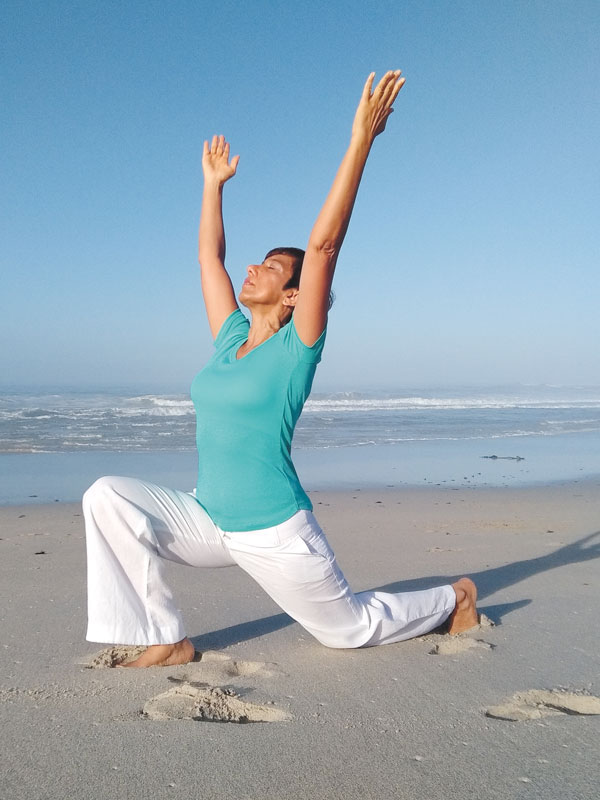 TANTRA YOGA - Quite different to other forms of yoga, Tantra Yoga is more famous than known. In reality, it represents an ideal path for the spiritual seeker in today's world
WHAT IS IT?
Tantra is uniquely suited for today's world, where most of us want to live a spiritual life without having to abandon living in the world. This system reveals that a genuine spiritual path is embedded in life itself. When we walk the path of life and unfold our amazing potential, we spiritually evolve in the fastest way possible. Nature, life, sensorial experiences and desires are not our enemies, nor are they accidents on the path of evolution, but they are the tools that are meant to help us on our journey to perfection.
WHY TRY IT?
Tantra takes you from where you are and consciously integrates all aspects of life, offering real methods to guide your consciousness in the process of awakening, leading to the heights of spirit no matter what level you start from.
TELL ME MORE
The most important concept in Tantra is awareness as a direct expression of our consciousness. This is indirectly trained in most spiritual systems, but Tantra Yoga truly gives it a central position. Just as many therapists are today moving away from solving symptoms to finding root causes through a guided process of awareness, in Tantra everything revolves around awareness. This leads us to the essence of every experience. Tantra is not a spiritual license to unconsciously dwell in the pleasures of sensorial life, with hopes that it will lead to evolution. It is a complex and highly effective system of training that helps us to awaken the ability to be and remain aware, even in the most intense experiences of life. This allows us to be truly centred and makes each life experience become an important step on the path to realisation.
WHAT ELSE?
"Today, the life of seekers who wish for more and want to go deeper is marked by a constant conflict between the turmoil of daily life and the blissful moments of spiritual practice," says Tantra Yoga teacher Advaitananda. "Many people try to stay 'high ' by avoiding and even running away from what they perceive to be 'low'. "Tantra Yoga is a spiritual system that was created exactly for this purpose: to unite all aspects of truth in a genuinely holistic perspective that simultaneously includes the two extremes: the sacred and the 'profane '– and this is Tantra Yoga in its very essence."
WHERE CAN I TRY IT?
Look no further than Tara Yoga Centre in London, Oxford and Cambridge, to join their weekly Tantra course. Co-authored by Tantra teacher Advaitananda, it is the most in-depth and extensive Tantra course worldwide.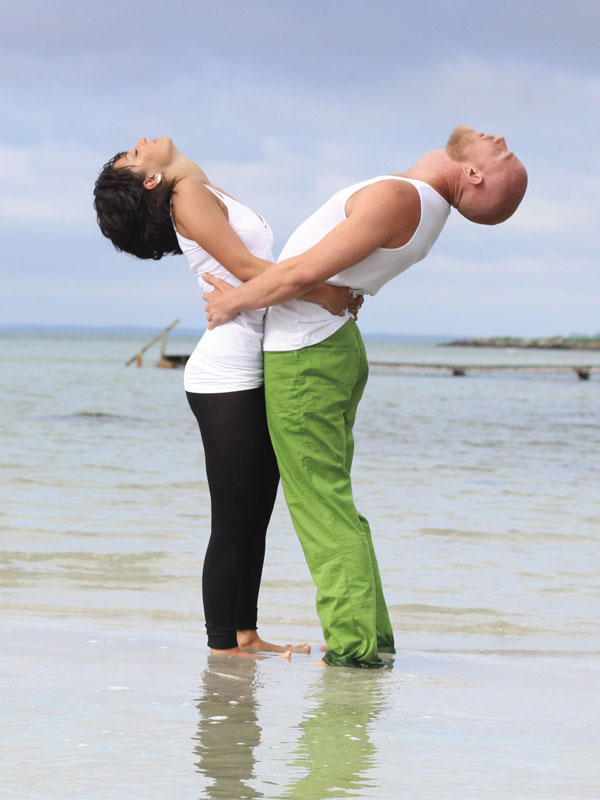 QIGONG - Qigong may be an ancient art but there has never been a better time to come back to your body's natural balance and harmony
WHAT IS IT?
A gentle form of mindful movement, qigong is a system of ancient Chinese medicine. It is a wonderful way to balance and regulate energy levels and reduce stress, and does not require much strength or flexibility. It is an energy-based practice, very subtle but extremely powerful.
WHY TRY IT?
Qigong is low impact and fantastic for reducing stress and cultivating a calm state of mind. It is the perfect antidote to everyday life. Qigong offers tools to help us replenish when we feel depleted and stressed; it is the idea that we can return to our balanced and harmonious whole selves at any time.
TELL ME MORE
Qigong is a form of energy cultivation. It employs a blend of active and dynamic movements, breathing, visualisation and meditation techniques aimed at cultivating healthy energy levels. There are many branches and lineages of qigong — in fact, there are said to be 7,000 forms in qigong. Some ways of accessing the practice are through yoga and qigong fusion classes in which yoga can be more balanced, softer and serve to nourish and support us, rather than challenge us to accomplish particular shapes.
WHAT ELSE?
Qigong is part of classical Chinese medicine and has the same theory and application as acupuncture.
In fact you might think of the practices as a daily, calming, needle-less acupuncture session with mindfulness. It is also a really accessible way to incorporate the intention, mindfulness and spiritual awareness that can often be lost in frenetic yoga classes, many of which can also easily mirror our busy lives rather than supporting us to find a healthier way.
WHERE CAN I TRY IT?
Mimi Kuo-Deemer (mkdeemer.com) is one of the leading qigong teachers and ambassadors in the UK, making the practice accessible and relevant for our modern, Western lives. Her yoga and qigong fusion classes can be found on: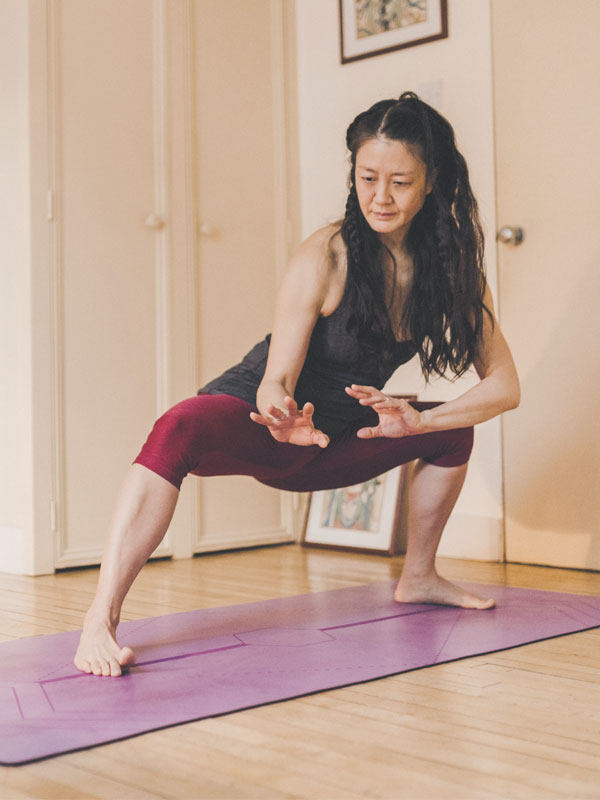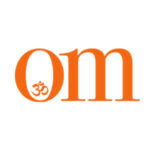 First published in November 2009, OM Yoga magazine has become the most popular yoga title in the UK. Available from all major supermarkets, independents and newsstands across the UK. Also available on all digital platforms.