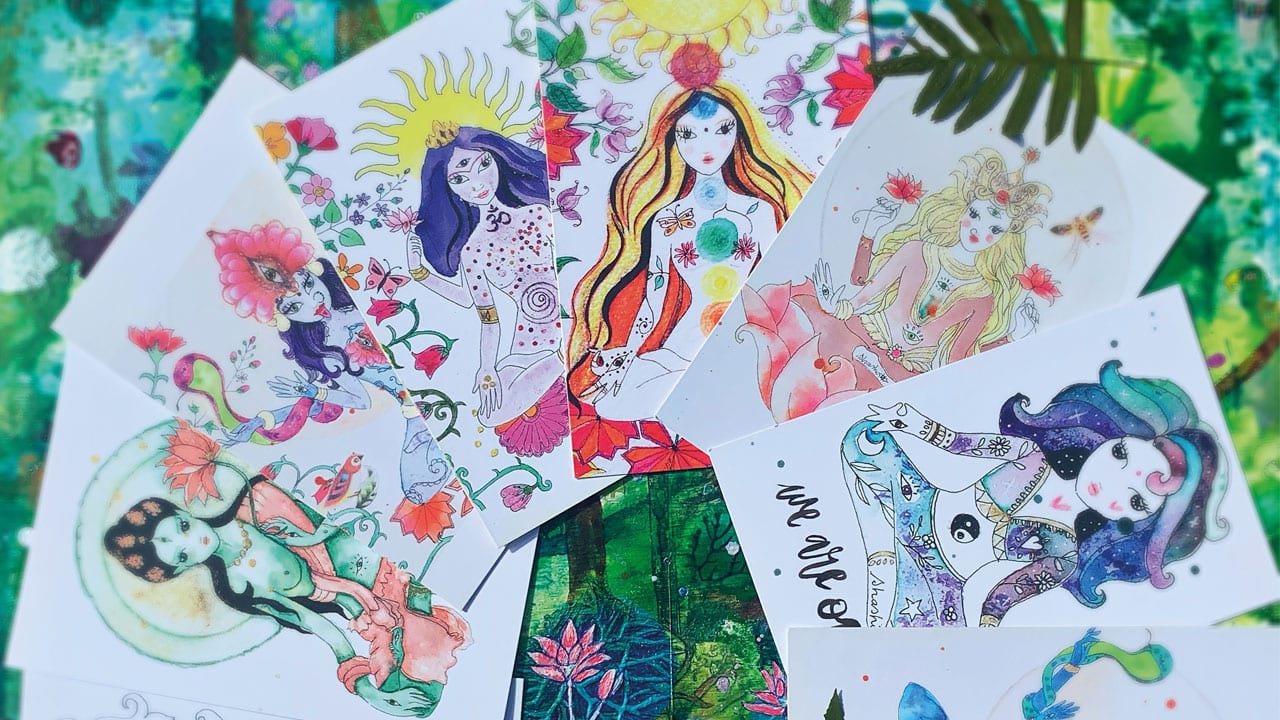 Powerful and inspiring postcard artwork from Italian illustrator Laura Shashi
We love this goddess-inspired artwork from talented Italian illustrator Laura Shashi. Her collection of yoga mala postcards and prints are all dedicated to yoga, reflecting the artist's own interest in the ancient Indian practice. She also admits to being a big OM fan!
After living in Paris for three years, Shashi now lives in Italy, in Castiglioncello, a small town near the sea in Tuscany, all locations that have inspired her work.
"I deal with art, especially illustration and large painting," she tells OM. "I love to create beautiful energy in the environment in which we live."
Every day, she aims to spend at least an hour on the yoga mat. She also loves to swim in the sea during the summer, or walk in nature, enjoying some quiet time, as well as indulge in essential oils such as lavender. In her spare time, she works with a non-profit organisation helping animals in difficulty.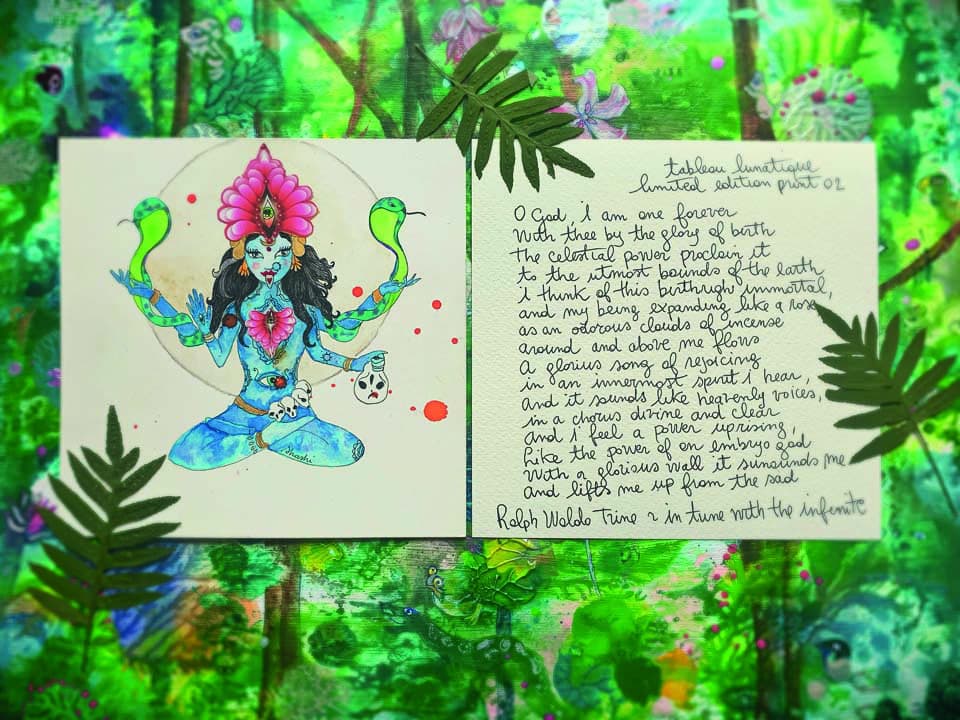 Shashi's illustrations are inspired by nature, in all its mystery and magnificence, and our mutual need to care for our planet in every way that we can. She finds inspiration too in a magical, inner world that she has cultivated since she was a child, an indication of a deep-felt sense of spirituality. "For me, life has always been a spiritual journey; a journey to reach into the core of myself."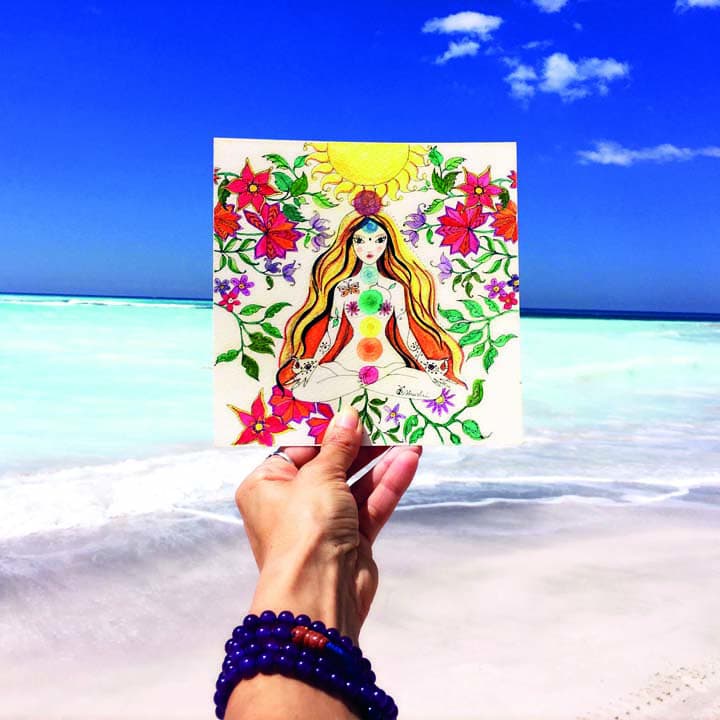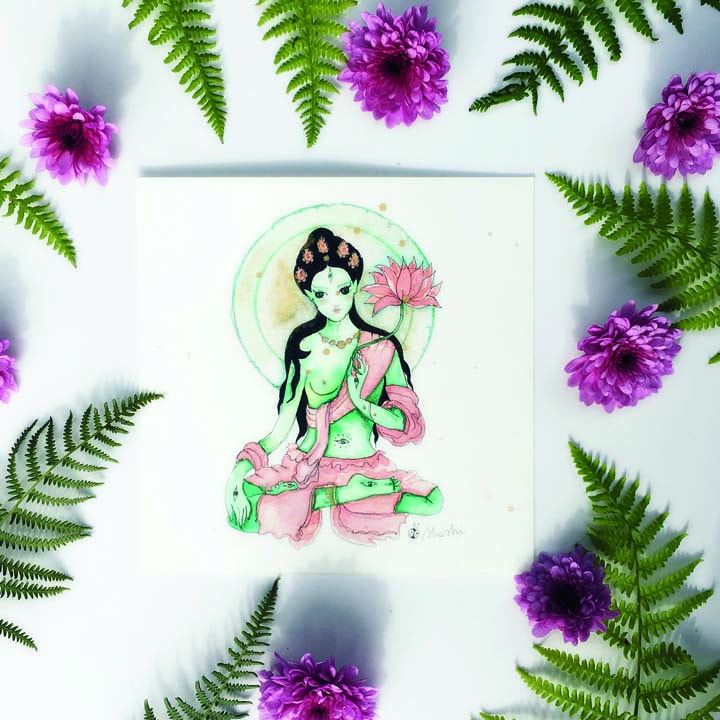 With a father who was into sculpture, it was always likely that she would follow in some way. "Colours have always been a part of my universe. Growing up, I used them to express myself and often as a psycho-magical act to heal myself."
For her latest postcard collection, which is especially dedicated to women, she has chosen beautiful poetic words from some of the world's great teachers and masters, as well as the angels who guide her, for short messages on the so-called Yoga Mala Universe print range.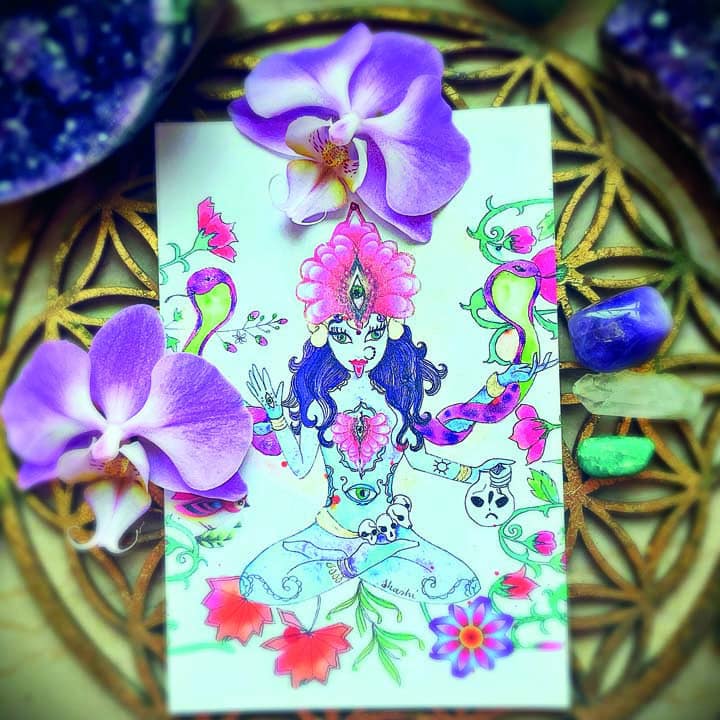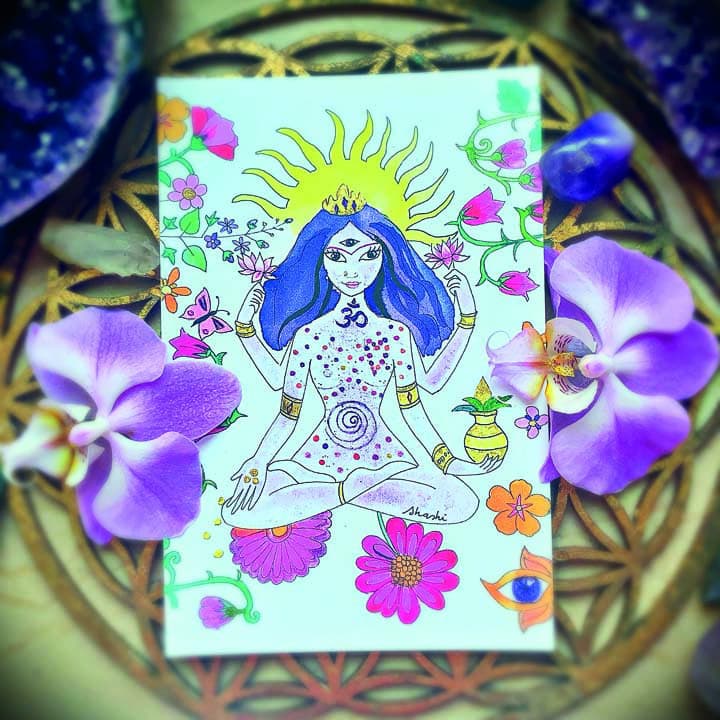 Going forward, she's exploring work on larger format paintings, themed around nature, and hopes to team up with an interior designer to bring her vibrant colours into the home.
She believes having vibrant colours at home is beneficial and healing. "Everything is energy, and when I feel the energy of the universe flowing through me, I feel lucky and excited to share this work with others."
Discover Laura Shashi's work on Instagram @tableaux_lunatiques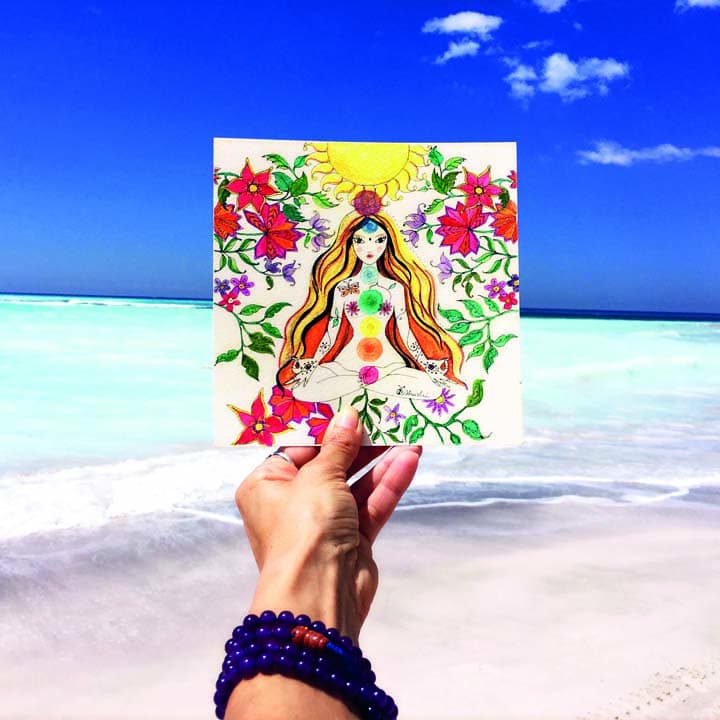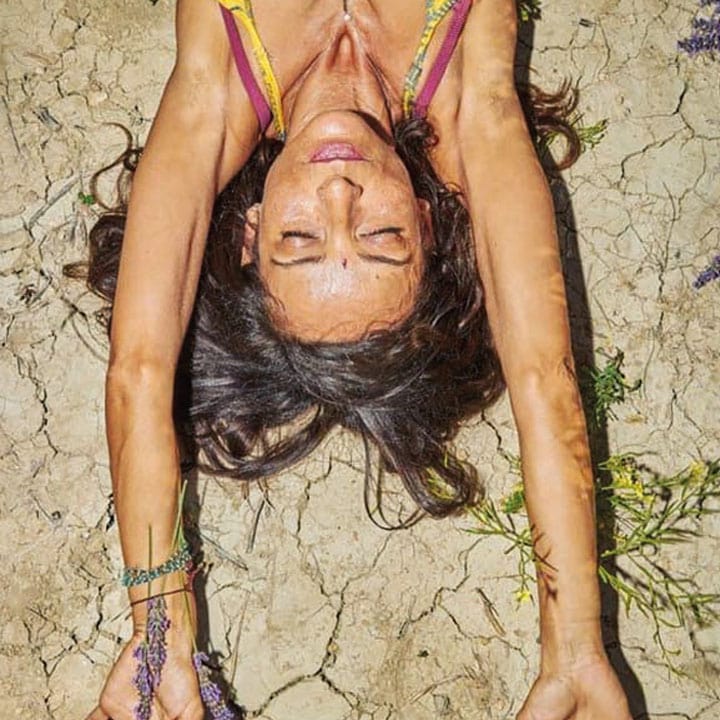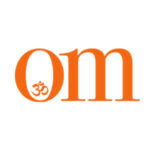 First published in November 2009, OM Yoga magazine has become the most popular yoga title in the UK. Available from all major supermarkets, independents and newsstands across the UK. Also available on all digital platforms.