The Stables, 25 South Street, Eastbourne, BN21 4UP
A beautiful studio space in Eastbourne, within earshot of the seagulls, Yoga Life has a special energy that is uniquely its own
The minute you open the Yoga Life Studio's door you transport yourself into a different world. You feel as if you have entered a magical place, with its high ceilings, brick walls and wooden beams.
The majestic Buddha is looking over you as you step through the studio's door. The atmosphere is calm, peaceful yet vibrant and joyful. The ornate yoga mats are laid out on the wooden floor and as you walk into the room you notice angel wings, fairy lights, a dream catcher and the hand-painted art of the seven chakras.
Each piece of the studio comes with its own story and history: from the paintings passed on to the current owner, Eva Kristlova, by her BWY tutor; Tibetan bowls donated by a wonderful yoga teacher who moved away; beautiful metal statues of hands found in a Bali shop in Mallorca; the mats gifted recently by Stridefit UK; to the massive and impressive Buddha painting that travelled from India with the studio's original founder, Wenche Beard. The yoga studio is cosy and inviting and holds within its walls a very special energy.
"As we know it is not really the material things that make the studio what it is," says Kristlova. "It is the teachers who put their Yoga Life Studio The Stables, 25 South Street, Eastbourne, BN21 4UP yoga-life.co.uk love, passion and kindness into these four walls and their students."
"It is the care and attention that everyone receives from our team that makes our studio special. With around 20 teachers delivering classes here we have created a wonderful community in our seaside town, made new friends, found new connections. I am always humbled and grateful to have found our yoga family, which is open to new members – including you!"
Yoga Life Studio originally opened its doors in 2007, but in a different location, and only moved to The Stables in January 2019. "I remember bringing our teachers to this new space, which was bare, with creaky old floors and nails sticking out of the floorboards and walls. I was nervous showing the teachers the new space and asked them what they thought of it. I am so happy that it was a massive 'yes' from them all! Now, everyone loves teaching here and coming to the classes that we offer from our unusual quirky looking loft space. The broken floor that some people actually miss has been replaced by a smooth new one. I still have a hammer in my cupboard in case there are any loose nails anywhere that need to be attended to!"
The Yoga Life Studio team want to invite you to experience the magic. There's a complimentary class up for grabs when you visit for the first time! Just let them know in advance and they'll will make it happen. And if you live a bit far away you can also join in on Zoom.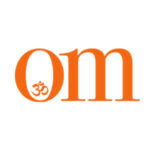 First published in November 2009, OM Yoga magazine has become the most popular yoga title in the UK. Available from all major supermarkets, independents and newsstands across the UK. Also available on all digital platforms.