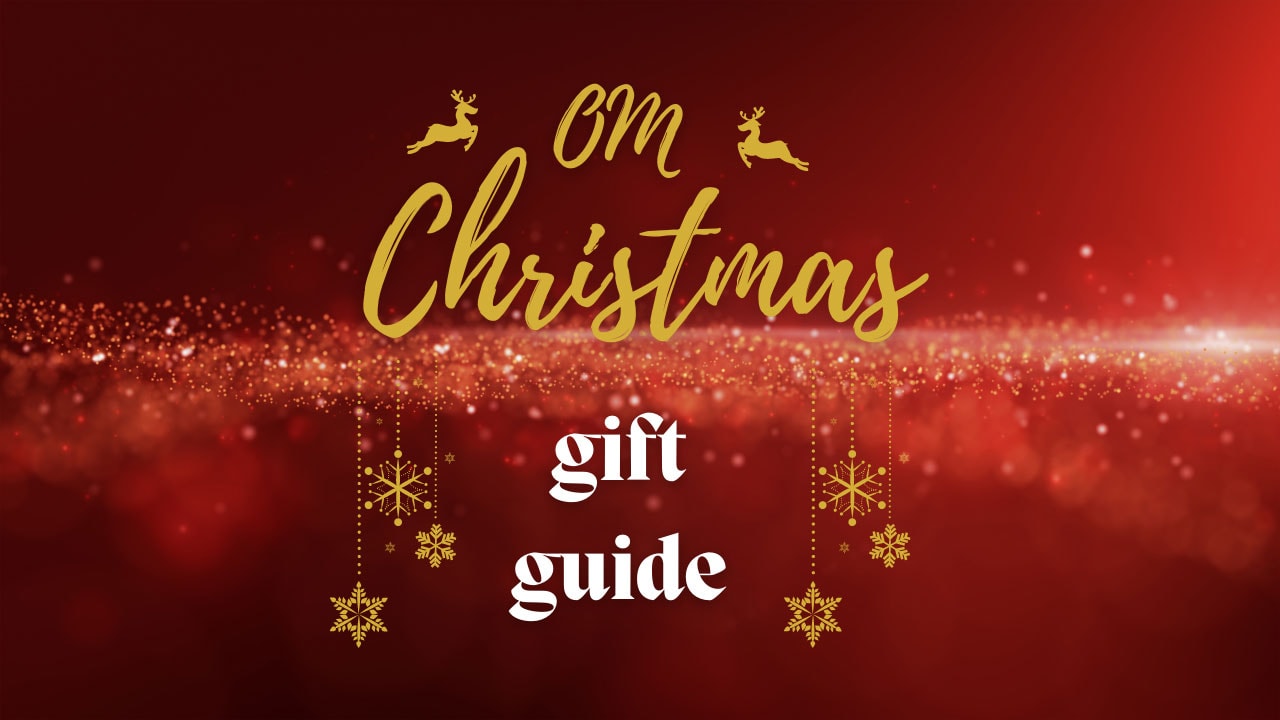 Yoga Christmas Gifts
Happy OM Christmas everybody! It's that most wonderful time of the year again as we head into the festive season. Celebrate in style with our seasonal gift guide: beautiful ideas and inspiration for gorgeous pressies for the yogi in your life.
We've compiled the best yoga goodies of 2021 from lots of amazing, ethical and conscious companies. You'll find everything from cool new yoga kit and mats, to snuggly socks, blankets and blocks.
Support the little guys this year: these are ecofriendly companies who are passionate about yoga just like you, and pour their love into both their products and the planet. If you're looking to align your Christmas gifts with your own beliefs, then these are companies that will deliver in a way that you'll never get from the major online corporations. Be inspired by yoga and make the world a better place this year.
Wonderful, ethical yoga goodies and Christmas gift ideas
Tree Planting Festive Wrap Pack
Supercharge your Christmas gifts by wrapping them in these 100% recycled sheets from 1 Tree Cards. Each pack contains 10 sheets with 10 gift tags printed with a '1 tree has been planted for you' message. What better way to give your loved ones the warm and fuzzies along with their gift, than planting a tree in their honour? Made from handmade seed paper, the gift tag can be planted to grow bee-friendly flowers.
£14.99
1treecards.com/festive
Yoga Life Studio: One Month Membership
This festive season Yoga Life Studio is offering a fantastic present to all yoga fans. For just £10 it's offering one month membership where you get to practice with professional teachers in over 500 classes, explore different styles of yoga, from gentle Hatha, to Vinyasa Flow, from Restorative Yoga to meditation. Some classes are delivered to you from different locations in nature and there is a lot of variety – something for every yogi. With this gift you will also get access to live Zoom classes free of charge. Merry Christmas to all from the Yoga Life teachers!
£10 (one month's membership)
Email info@yoga-life.co.uk to get your Christmas voucher
One of the oldest natural therapies used for relief against stress, back pain, neck pain and insomnia. This three-fold Shakti Mat includes 192 lotus-shaped Stimulators (ABS buttons per mat). Easy to carry, pack, store, and for travel. Folds down to a third of its size and unzips into three pieces. Use it as a neck pillow, for feet and back; the head rest is made of foam. Dimensions: 71 cms (L) x 45 cms (W) & 17 mm (thickness). Available in blue, purple, grey or green.
Promotional price £45
Email : yogecomm@gmail.com Tel : Yogi Raaj: 07942489919
Get your man on the mat this Christmas with the Warrior Gift Set. Includes: a best-selling Warrior yoga mat, two Warrior cork blocks, eco-warrior yoga belt, yoga mat carry strap and a free, online, four-part beginner's yoga course with Joa Gomez all made sustainably with our planet in mind! The Warrior Gift Set comes in it's own Warrior Addict gift bag with a personalised gift card. The Warriors have only produced 50 of these awesome sets so hurry whilst stocks last !
£100
warrioraddict.com
Natural deodorant gift set
The perfect gift for hardworking pits. Get beautifully nourished sweet-smelling pits without the nasties. Multi-award winning Fit Pit natural deodorant is now in cute gift sets. It comes with a trio of jars in a mix of scents, in a natural gift box with a jute bow. Certified organic, vegan and aluminium-free. Containing intensely moisturising coconut oil and shea butter, it goes on like a cream. Giving you beautifully soft and healthy, odour-free underarms, for all day confidence. All packaging is plastic-free and the jars are returnable to stockists throughout the UK.
£15
thegreenwoman.co.uk
Tree Planting Festive Packs (10 cards)
Do something amazing through your giving this year with 1 Tree Cards. Each pack of 10 recycled cards comes with 10 trees planted in honour of your friends and family through reforestation projects around the world. Each card also comes with a plantable seed token so they can grow flowers to help feed local bees. Printed with vegan inks and renewable energy, making the eco switch has never been easier.
£13.99
1treecards.com/festive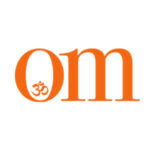 First published in November 2009, OM Yoga magazine has become the most popular yoga title in the UK. Available from all major supermarkets, independents and newsstands across the UK. Also available on all digital platforms.