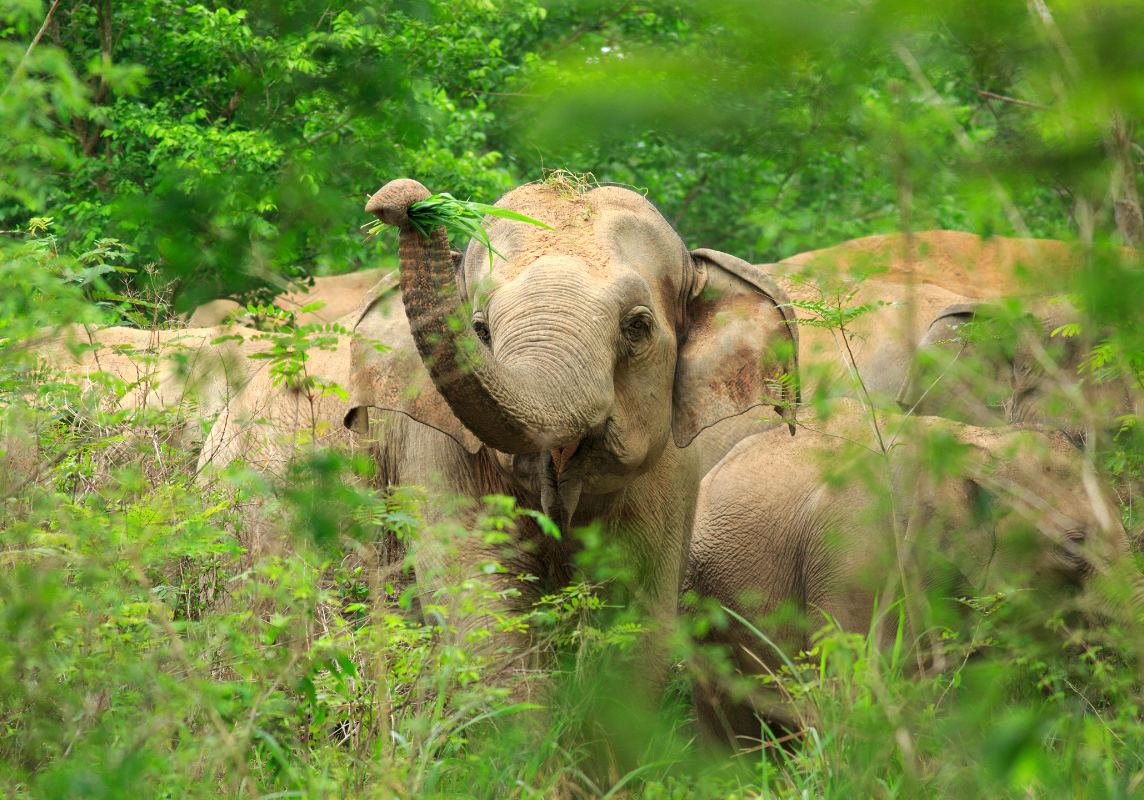 Yoga and elephants: a different kind of retreat
Leave western life behind for a week of yoga and meditation at an elephant foundation in the remote jungles of Thailand. By Catherine Dowling
The four-wheel-drives carrying our little group out of the town of Mae Sot, Thailand snake through a maze of tiny streets. After a spell on a motorway, we turn onto a road that meanders through rolling hillsides bright with sunshine, thick with ripening corn. When the paved road runs out, we bounce along on rutted dirt through hairpin twists and turns, all the time climbing higher. At the edge of the road the land falls away into valleys of gold and green. Late in the afternoon, the golden roof of a temple gleams above the tree line. We have arrived at the village of Koh Pah Doh, home to the Mahouts Elephant Foundation sponsors of an eight-day yoga retreat.
The retreat website says Koh Pah Doh is remote. It's not just remote, it's of another era, another way of life entirely. The accommodation is warm and comfortable, but basic: a mattress on the floor, squat toilets, no furniture. Meals are eaten cross-legged on a mat. A few days into the retreat, as my stiff hips become bendy again, I realise furniture isn't actually a necessity. Neither is language. They communicate eloquently with smiles and bows, and with food they harvested themselves, bursting with flavour, cooked on open fires.
The website also describes the terrain as quite steep. There's nothing 'quite' about it. Everywhere you go is either up and down or at least a 30-degree gradient. It's a rapid and thoroughly pleasant way to improve aerobic fitness. And if you lag behind, one of the village children will grab you by the hand, haul you along, and present you with a bouquet of wildflowers they've picked or a lime they've shaken from a tree.
7am, the yoga platform, a short, steep climb from the village. The sun radiates from behind the mountains and Vicki leads the morning yoga, we watch it rise. The valley emerges from twilight; the mountains turn forest green. Vicky Sky is the founder of Tree Living Yoga in Saltburn-by-the-Sea, North Yorkshire. Her practice is a wonderful fusion of several forms of yoga with reiki and Ayurveda. On the platform, it feels like I'm breathing in the landscape, merging with the trees and mountains. This merging with nature is beyond my expectations and grows deeper as the week progresses.
Something else I don't expect but receive in abundance is an education. Sara from the Elephant Foundation spends hours telling us about the lives of elephants, the ethics of tourism, and how the cornfields I thought so beautiful on the first day are destroying the elephants' natural habitat so western supermarkets can stock corn-fed chicken.
On most morning, we trek into that natural habitat to meet the elephants, Mokijue and her daughters, Mokimae and Mue Lah. Thirty-something Pha Yu Bu doesn't show up that week, nor does the wild father of Mokimae and Mue Lah. We sit on banana leaves and watch them knock over banana trees, strip and devour the trunks within minutes. I'd never noticed before what beautiful eyes elephants have, and how, in their natural home, they're both playful and magnificent. Nobody is in a hurry to leave them, but afternoon activities beckon.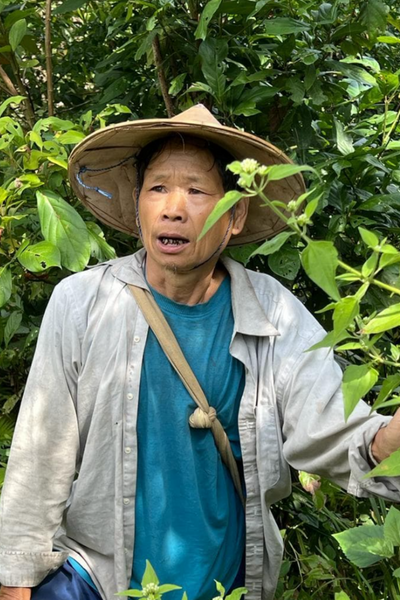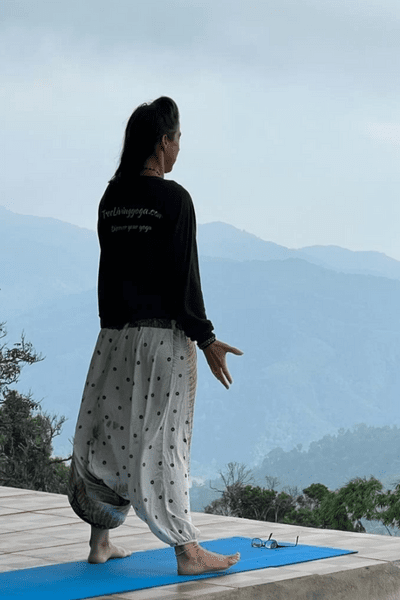 Our hosts are members of the Karen hill tribe, originally from Myanmar. Karen women weave beautiful cloth they make into clothes. It looks easy – until one brave member of our group volunteers to have a go at the loom. Easy it is not. We don't speak each other's languages, yet we spend that afternoon laughing with the weavers.
The village basket maker shows us how to weave baskets for catching fish, gathering food, storing rice, and a trap he fashioned for snaring rats. Another afternoon, in his role as village herbalist, he takes us into the jungle to pick herbs. I'm struck by the beauty of the Thai forests – hundreds of plants, tiny delicate flowers, giant banana leaves, turquoise butterflies, and endless birdsong. In the middle of the hike, our basket weaver-herbalist entertains us with a song, but keeps interrupting himself by giggling. He slices cinnamon bark from a tree and shows us the ferns we eat for dinner.
The Karen people are poor. Education and health care are human rights they can't depend on. But living with them for a week teaches me to appreciate, not so much what I have, but that I have far more than I need.
Through their literature and website, the retreat organisers promised yoga and elephants, ethical tourism and cultural immersion. Before booking, I tried to imagine the mountains, the village, how the whole experience would feel. But you can research and imagine all you like and still not come close to reality. It took two days in the village for me to realise that on this retreat, reality is far bigger and better than any of the promises. If you're looking for a luxury spa experience, this is not it. But if you're prepared to change in ways you can't yet imagine, this retreat is deep and gritty, and packed with laughter and love.
The retreats are a partnership between Tree Living Yoga and the Mahouts Elephant Foundation. The next retreat dates are February 12th and May 29th 2023.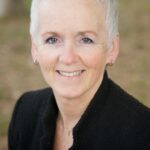 Catherine Dowling is an Irish writer with a lifelong interest in yoga. She has authored two books and numerous articles.
If You Enjoyed This, Then You May Also Like...