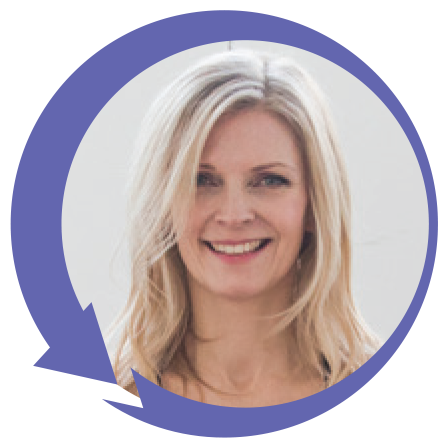 A 360º overview of...
Staff Pose (Dandasana)
Staff Pose, a foundation for seated poses and twists, strengthens back muscles, improves posture and helps cultivate awareness of the whole body.
Staff Pose (Dandasana) is the foundation of all the seated poses and twists. Initially it appears to be a very simple pose but on closer inspection there are many aspects to focus on.
The benefits of this pose:
Strengthens back muscles.

Lengthens the spine and opens the chest.

Focuses and calms the mind.

Cultivates awareness of the whole body.

Prepares the mind and body for most seated poses and twists.
Lift your arms on either side of your head. Either hold your arms at shoulder height with your palms facing inwards or link your fingers and turn your palms towards the sky.

Bring your hands into prayer position in front of your chest or into reverse prayer position behind your back.

Separate your legs and feet slightly.
Cautions & modifications:
There are no obvious contraindications for this simple yoga pose. However, if you experience pain or extreme stiffness in the pose, you are advised to seek the advice of a qualified yoga teacher.

If your lower back collapses or your torso leans backwards, try sitting on one or two folded blankets.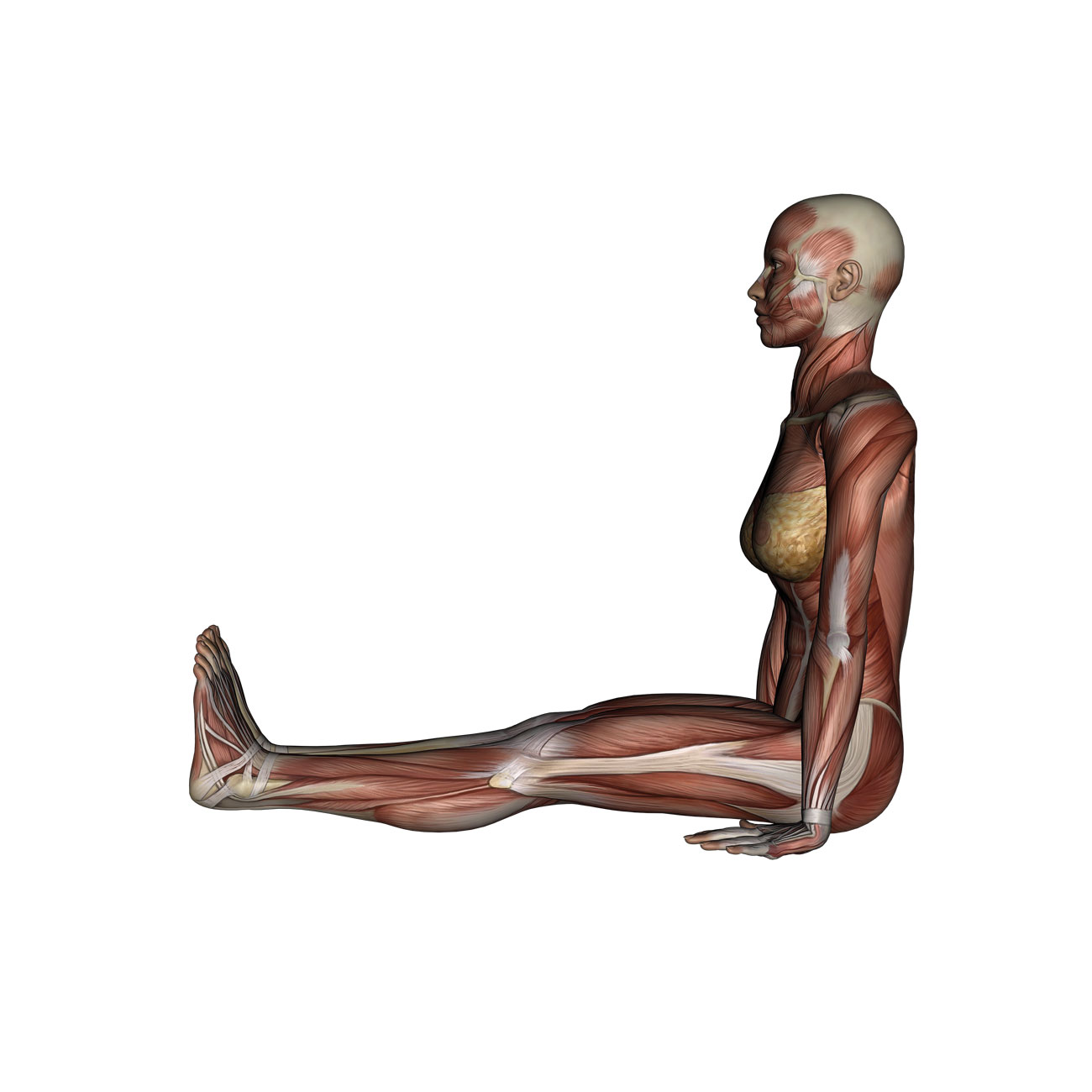 Your focal point (dristi) is your nose or a fixed point straight ahead of you. Alternatively close your eyes and draw your focus inwards.
Come into a seated pose with your legs extended in front of you.

Keep your legs parallel and centred.

Use your psoas to flex your hips.

Sit upright with your spine perpendicular to the ground.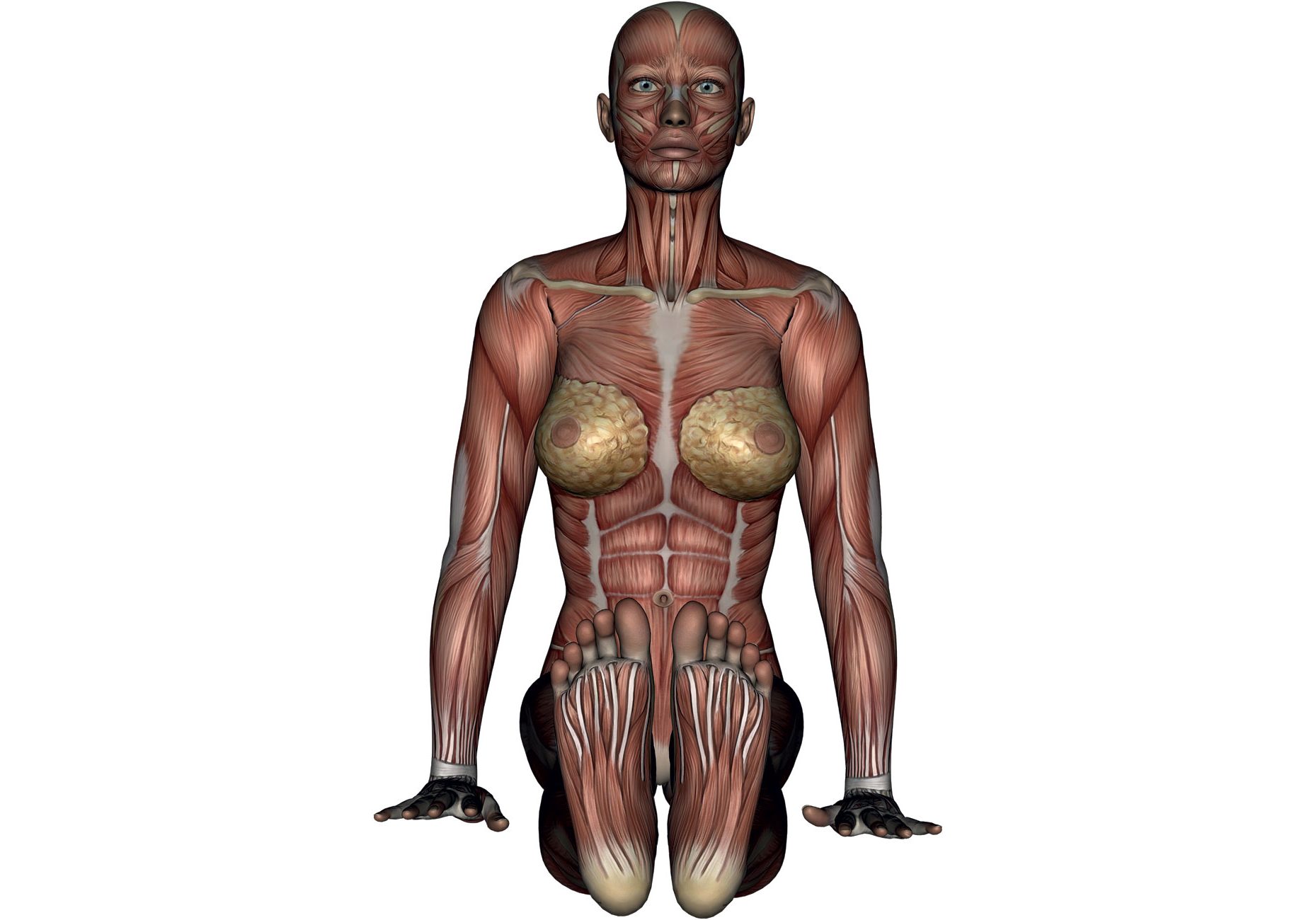 Straighten your knees by engaging your quadriceps.

Open the soles of your feet outwards and slightly evert your ankles.

Use your toe extensors to draw your toes towards your upper body.

Press your legs together.
PRESS DOWN WITH YOUR HANDS
Engage your triceps to extend your elbows and press your hands down on the ground.

Place your hands on either side of your body and in line with your hips.

Spread weight evenly across the palms of your hands.
Open your chest by using your rhomboids to bring your shoulder blades towards the midline.

Contract your pectoralis minor and serratus anterior to lift and expand your ribcage.

Lift your sternum and collarbones.

Engage your accessory breathing muscles to expand your chest on each steady, deep inhalation.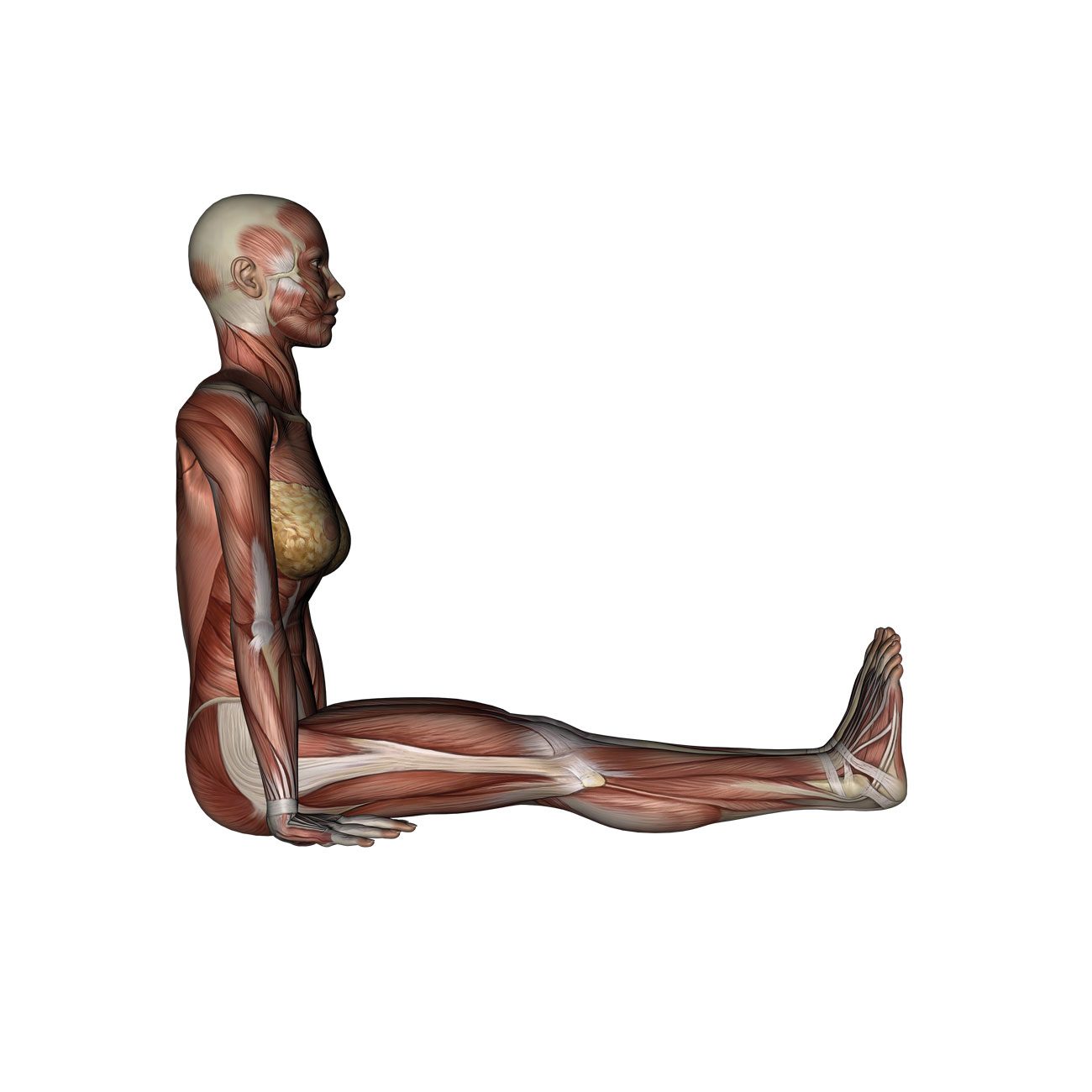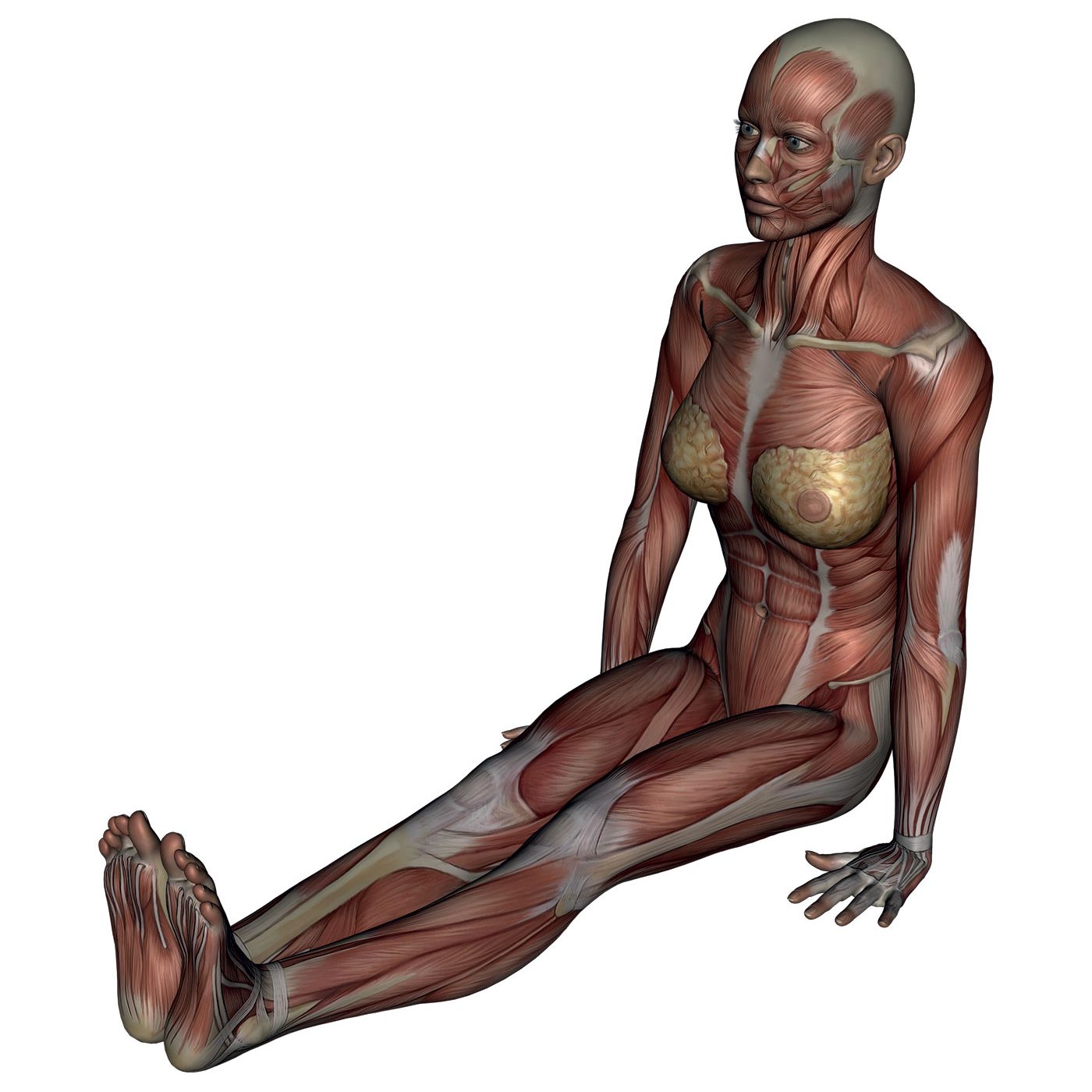 ENGAGE YOUR ABDOMINAL MUSCLES
Gently contract your abdominal muscles, without tensing them, to support your spine.
FOCUS ON YOUR HEAD AND NECK
Lift upwards through the crown of your head. Keep your chin level with the ground.

Lengthen the back of your neck and soften your shoulders away from your ears.

Keep your head straight and do not tilt it to the side.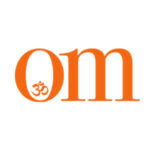 First published in November 2009, OM Yoga magazine has become the most popular yoga title in the UK. Available from all major supermarkets, independents and newsstands across the UK. Also available on all digital platforms.