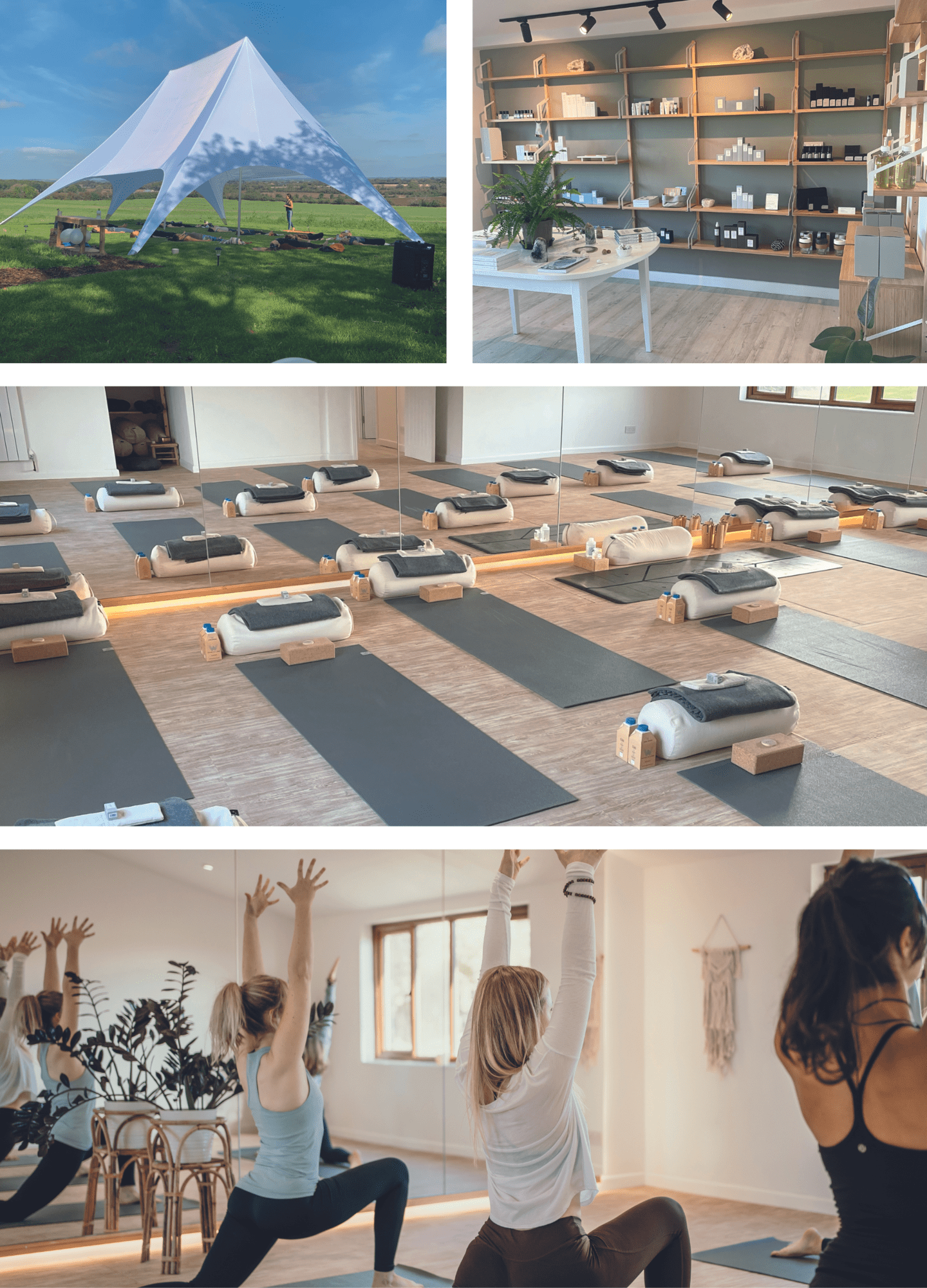 Tucked away on the edge of Broadway, a charming Cotswold village, you will find yahra, a wellbeing space dedicated to all things yoga, therapies and healing. With endless views of the rolling countryside, yahra is a place to retreat, disconnect from the outside world and find calm.
As you enter you are met with an instant calming energy. The space, bright and airy yet warm and welcoming, has been created using a blend of earthy tones, natural wood and calming scents of a spa. An open reception space has seating with views, large plants, and an eco-wellness shop. Stocked with professional skincare, carefully selected crystals, incense, books and journals, homeware and gifts adorn the shelves, whilst warm tea and other refreshments can be enjoyed post-class.
Floating upstairs to soothing music, two serene treatment rooms can be discovered, alongside the relaxation space and the yoga studio itself. Flooded with natural light, the studio is fitted with a soft but supportive flooring, and has mats and any props you may need. If you are early enough, you might catch the sunrise from your mat.
yahra founder, Emily Sailes, began her career as a beauty therapist working in spas both abroad and in the UK, specialising in holistic therapies, but felt something was missing within the treatments she was offering. "I practiced yoga as a student whilst working as a therapist and always felt that these two worlds should be combined," she tells OM. "More often than not, what my clients needed alongside their massage was yoga. Whether that be to help release deeper tension from the body, or for them to find moments of calm for their mind. To me it just made sense that they complemented one another, and the idea of yahra was born."
Working alongside her are a team of experienced teachers, providing a diverse timetable of vinyasa, warm candlelit yin, ashtanga, and meditation. "We especially love welcoming and watching new students flourish. We understand it can be daunting and may have taken some courage to show up, but our teachers aim to dissolve any apprehension you may have".
If it's not the team at yahra that has you under their wing, it may well be a fellow yogi student also heading up for class.
"We have always aimed to build a community at yahra, but since opening this has exceeded any expectations we ever had. It's not unusual for visitors to comment on just how at home they feel here, and we see new friendships forming all the time."
As an entire wellbeing space, you will find yoga, meditation, treatments, workshops and retreats on the menu. yahra provides a full mind and body approach. Monthly workshops provide students the option to delve deeper into their practice as well as meeting new guest teachers. yahra also hosts garden yoga throughout the summer, and is very excited to host its first ever Cornwall retreat in June 2023.
Get the yahra studio vibe on Instagram @yahra.uk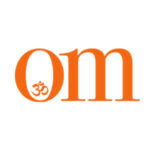 First published in November 2009, OM Yoga magazine has become the most popular yoga title in the UK. Available from all major supermarkets, independents and newsstands across the UK. Also available on all digital platforms.