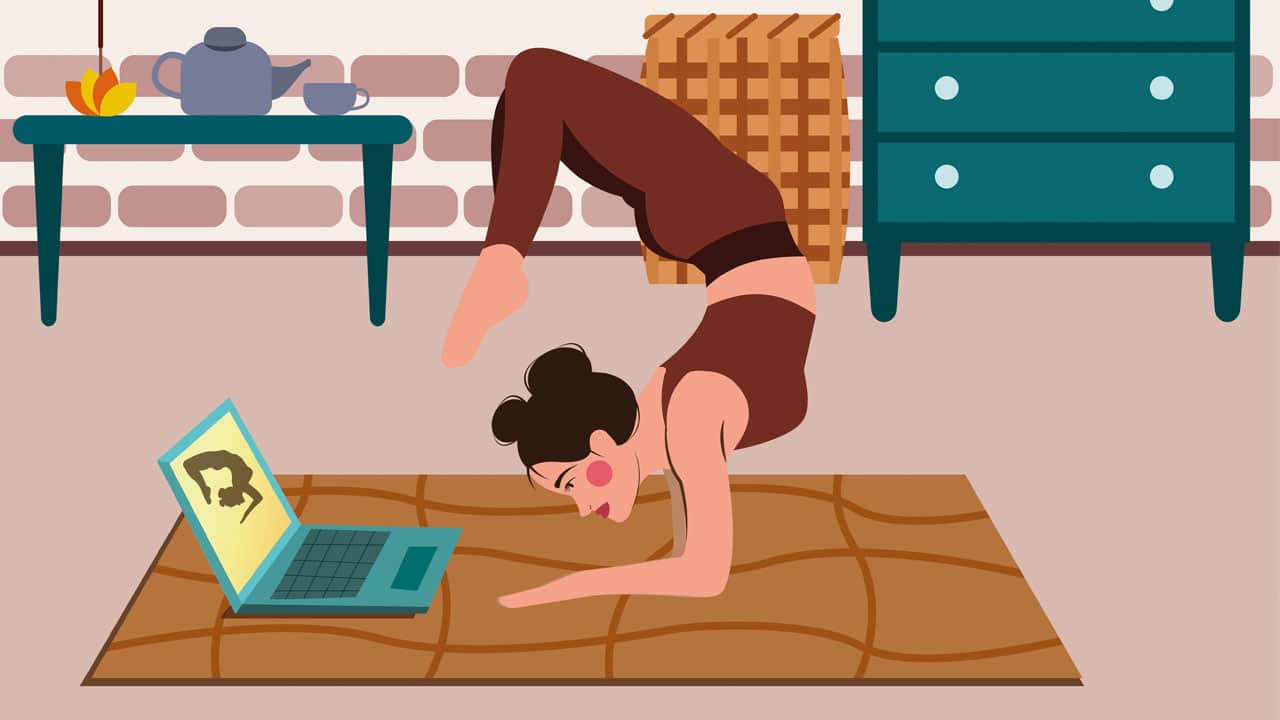 Navigating the challenges of work — and yoga teaching — at home. By Victoria Jackson
I 'm a bit of an addict to a certain home improvement programme on TV. The premise is to help families understand if they can adapt their home to meet their changing needs or if they should sell up and go somewhere new.
I think after long lockdown months we can all relate. Homes became seriously multi-functional — office and school as well as a regular family living-space. Suddenly no-one's home felt big enough for so many activities all at once.
It still feels like this for me. I work at home a lot and my desk is in the same room where I teach yoga, as well as where I do my own practice every evening. Some nights I'll settle down here for cosy video chats with my friends and family too. This means there are days when I barely leave these four walls. Not only can this feel a bit claustrophobic but it is also confusing for my poor brain — within a single space I play the roles of office professional, teacher, yoga student, friend and daughter…it can be hard to be in the right head-space.
So I try to re-arrange things subtly between activities to shift the energy a bit and help my brain get into the right gear. I move my pot plants into the display when I'm teaching as they offer a calming backdrop. Then I move them away again for my own practice — otherwise I find myself nose-diving into a flourishing monstera when I do a standing splits or half moon pose!
And I've learned the hard way that it's best to tidy yoga blocks away after use — they are a terrible trip-hazard when I'm rushing to the kitchen for a quick coffee between meetings!
For a day on business calls I roll up my yoga mat and replace it with a rug and I carefully angle the camera away from any other yoga paraphernalia that might be visible.
I remember feeling embarrassed when my Head of Department commented on the strings of bells and baubles that decorate one corner and another colleague asked me about the Sanskrit mantra emblazoned across the wall. It's difficult to chair a meeting with authority and efficiency if you look too much like a yoga hippie!
But despite fearing looking unprofessional, I actually love it when colleagues get distracted and ask me for tips on mindfulness techniques or tell me about how great their crow pose is, instead of sticking to the formal agenda.
At least they can't see that I'm usually wearing yoga leggings below my sensible work shirt — I might get asked to demonstrate that perfect pose under the category of 'Any Other Business'.
Victoria Jackson lives and teaches yoga in Oxford.
Visit: victoriajacksonyoga.com or find her on Instagram @victoriajacksonyoga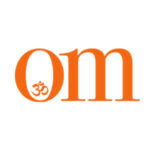 First published in November 2009, OM Yoga magazine has become the most popular yoga title in the UK. Available from all major supermarkets, independents and newsstands across the UK. Also available on all digital platforms.