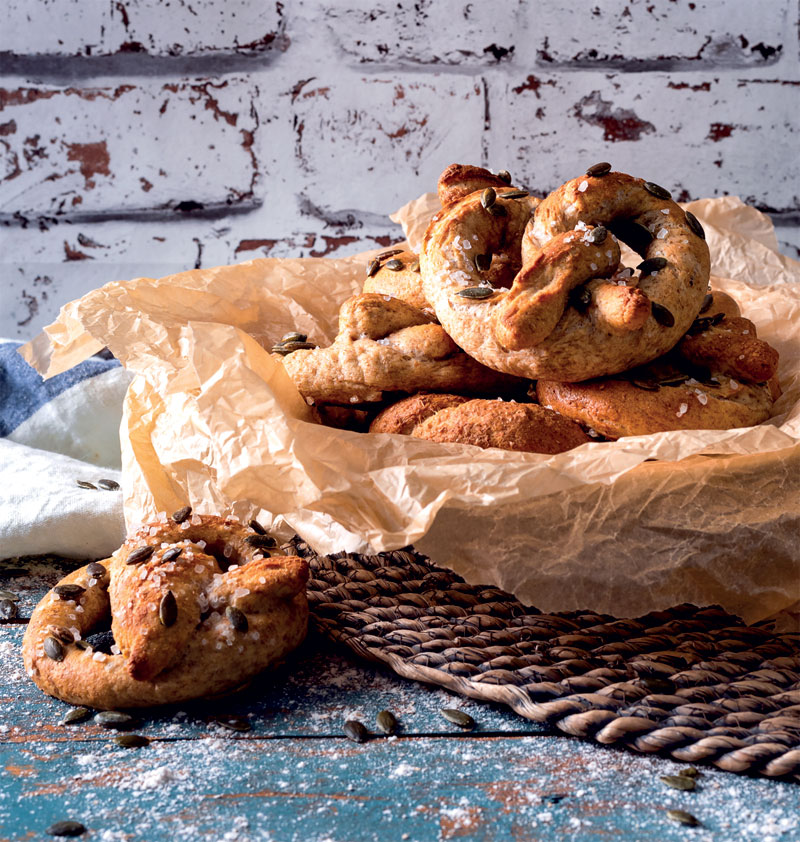 Wholemeal and Pumpkin Seed Pretzels
Soft baked pretzels are a great tasting snack, with a salty and chewy crust and a soft fluffy centre.
220g (2 cups) strong white bread flour

220g (2 cups) wholemeal flour
Mix the hot water and milk together so you have a tepid mixture. Add the sugar and yeast to this mixture and leave to activate for 5-6 minutes. In a large bowl mix the bread flour, wholemeal flour and salt together and slowly add the yeast mixture whilst mixing to form dough. Turn the dough out onto the worktop and knead for 5-6 minutes until the mixture is elastic. Leave the dough to prove in a warm place for 45-60 minutes until doubled in size.

Preheat the oven to 200°C/400°F/Gas 6. Split the dough into 10 equal pieces, and roll each piece into a 40-50cm long sausage. Then bend it into a 'U' shape, twist the ends together and fold the ends down to the base of the 'U' and press down to seal, forming the classic pretzel shape. Repeat this with all 10 pieces.

In a large saucepan bring the water and baking powder to a boil and once boiling, add each pretzel to boil for approximately 30 seconds, and then remove from the water. Place the pretzels onto a baking tray and sprinkle with sea salt and pumpkin seeds, and place in the oven to bake for 18-20 minutes until golden.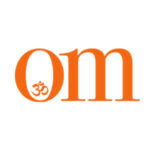 First published in November 2009, OM Yoga magazine has become the most popular yoga title in the UK. Available from all major supermarkets, independents and newsstands across the UK. Also available on all digital platforms.