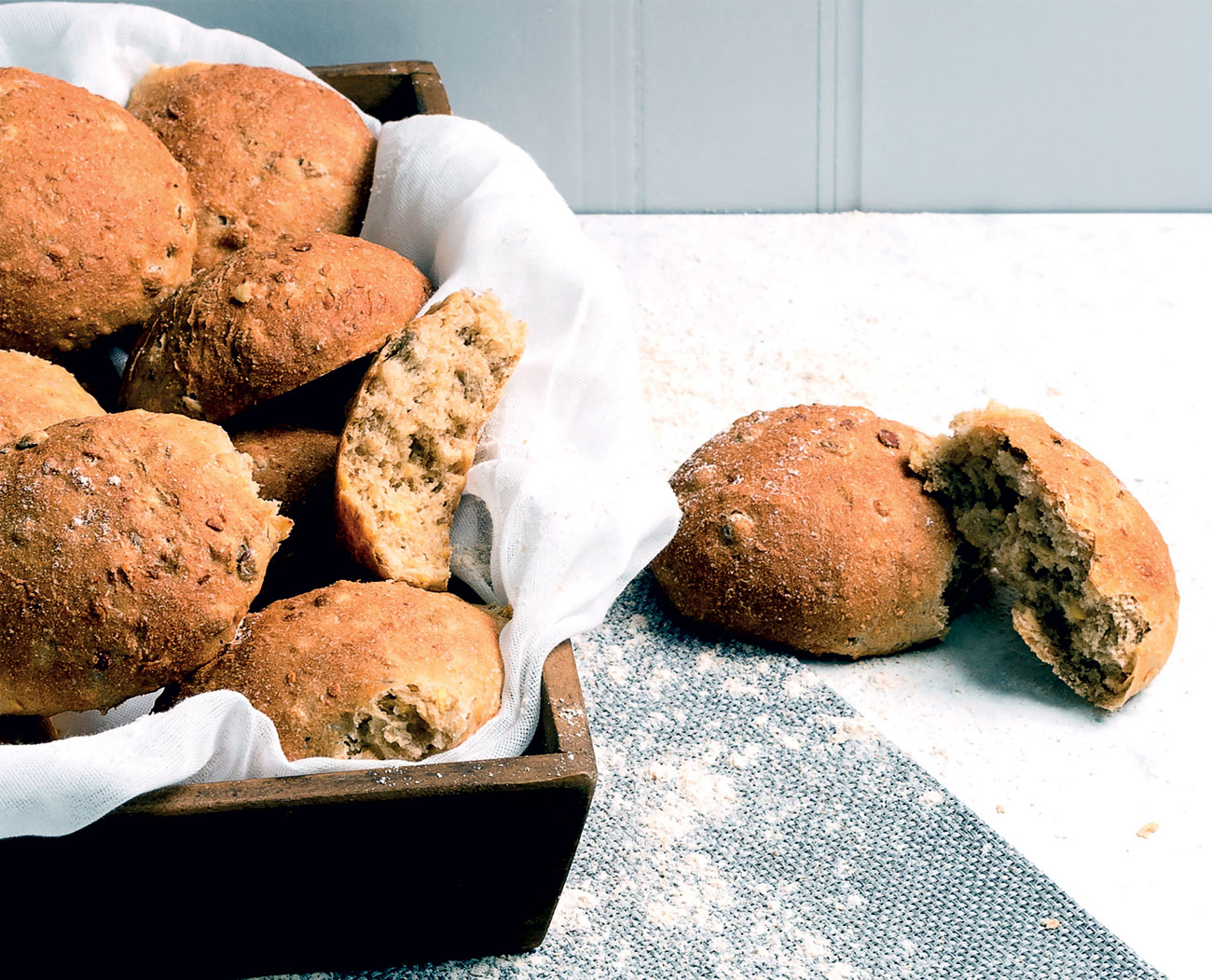 Wholemeal and Lentil Bread Rolls
Using wholemeal flour and two varieties of lentils mean these rolls are packed with protein and are super filling. They are great to have with soup for a satisfying and nutritious lunch.
1 tbsp dried active yeast

320ml (1⅓ cups) warm water

280g (2½ cups) wholemeal flour

280g (2½ cups) strong white bread flour

100g (3.5oz) puy lentils, cooked as per packet instructions

100g (3.5oz) red lentils, cooked as per packet instructionsPurus sit amet volutpat consequat
Mix the yeast, water and sugar together and leave for 5 minutes to activate. Then in a large bowl mix the wholemeal flour, bread flour, salt, puy lentils and red lentils together and slowly pour in the yeast mixture whilst mixing to form dough. Turn this out onto a floured surface and knead for 5-6 minutes until elastic, and then place this into a warm place to prove for 30 minutes.

Preheat the oven to 200°C/400°F/Gas 6. Knead the dough for another 2-3 minutes, and split the dough into 12 equal pieces. Roll these into balls and place on a baking tray, and leave to prove and double in size for 30 minutes in a warm place.

Once the dough has finished its second proofing, transfer the rolls to the oven for 20-25 minutes until golden and cooked through.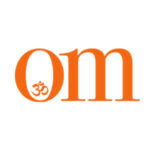 First published in November 2009, OM Yoga magazine has become the most popular yoga title in the UK. Available from all major supermarkets, independents and newsstands across the UK. Also available on all digital platforms.