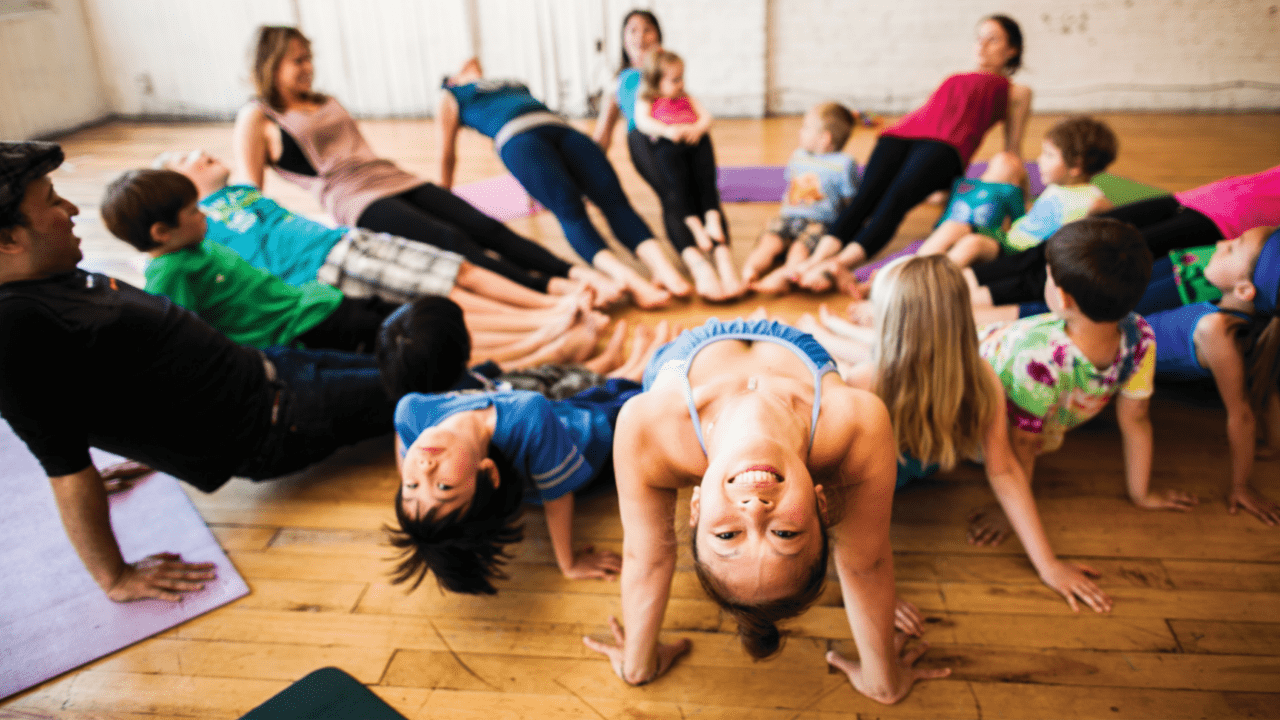 Where can I teach kids yoga?
8 ideas for teaching children's yoga after you graduate. By Gopala Amir Yaffa
Yoga for children has countless benefits. It Improves strength and flexibility, increases self-confidence and builds a positive self-image and raises emotional resilience, among many other benefits.
By sharing yoga for children in a variety of places, you can bring all of these wonderful benefits. But where can you teach kids yoga? Here are some ideas:
1. Day-care centres
It is super fun to teach yoga to toddlers! It is yoga playtime! Sing, laugh and don't take anything too seriously! With lots of animal poses and some simple games, a 30-45 minute class is enough; when you see they are losing focus, start winding things down.
2. Kindergartens and preschools
Using their wild imagination, take children on a magical yoga journey with transportation poses (cars, helicopters, aeroplanes, boats), nature poses (trees, rocks, waves, mountains), animal poses (dogs, cats, elephants, monkeys) and even food poses and playground poses.
Slow it all down at the end with some guided imagery so they leave class all peaceful and calm for their teachers and parents to be impressed by!
3. Primary schools and high schools
Schools are some of the best places to teach yoga. It's a great service for the children or teens, and a much-needed one! Crafting meaningful classes, often to match or complement what they are learning at school, we can teach the children life lessons and wisdom. Do it without long lectures, but more through sharing circles, inspiring poems, movement and social interaction. Let the yoga poses and sequences come in as symbols and analogies of your class topic.
4. Community centres
Community centres are great places that make yoga available to a wide-ranged audience. You can offer kids yoga to different age groups or even family yoga for parents and children to attend together.
5. Yoga centres
Yoga centres are of course great candidates for yoga for children. All yoga mums will jump on the opportunity to give their children some education in what they know from their own experience is so beneficial. At a yoga centre you can focus on the more peaceful elements of the practice, letting the space itself help you create the right atmosphere and induce a calming effect on the children.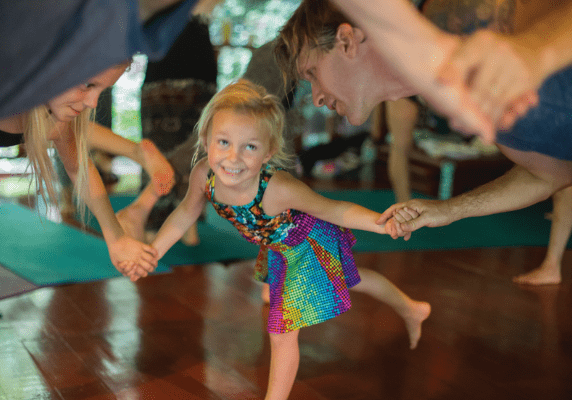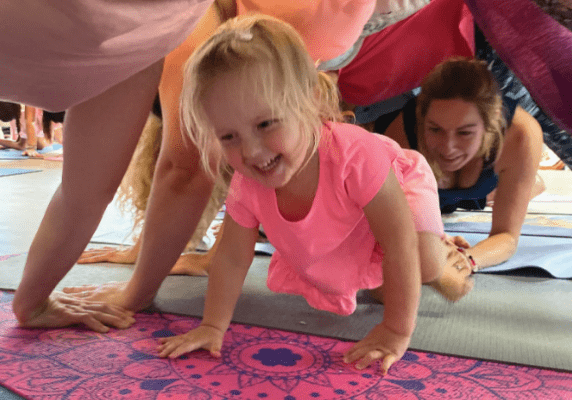 6. Gyms
All mums and dads want to stay fit, the issue is finding the time to do it. Kids yoga comes to the rescue! That's how it works: you take care of the kids teaching them yoga in a fun and engaging way, while the parents do their gym workout.
7. Hospitals
Children who are experiencing illness, or recovering from surgery, and even children who are facing frightening and uncertain futures, can benefit from yoga. Even if moving through yoga poses is too difficult, you can still practice yogic breathing, relaxation techniques, mindfulness and more.
8. Summer and day camps
Summer camps and day camps are always in search of fun activities to keep the children busy. Yoga is perfect for this. Focus on making it social with lots of yoga games, breathing games and mindfulness games. Help the kids experience community while playing and stretching in pairs and groups.
Gopala Amir Yaffa is the founder of Rainbow Yoga (rainbowyogatraining.com)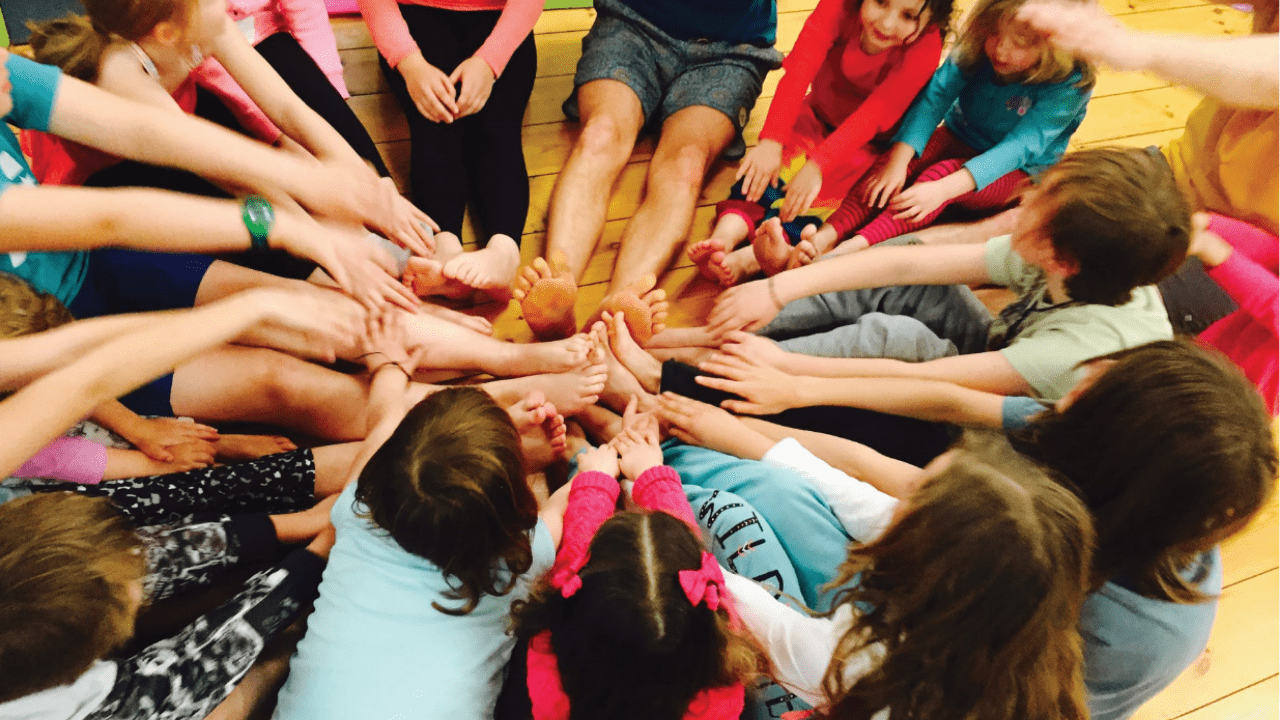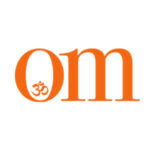 First published in November 2009, OM Yoga magazine has become the most popular yoga title in the UK. Available from all major supermarkets, independents and newsstands across the UK. Also available on all digital platforms.