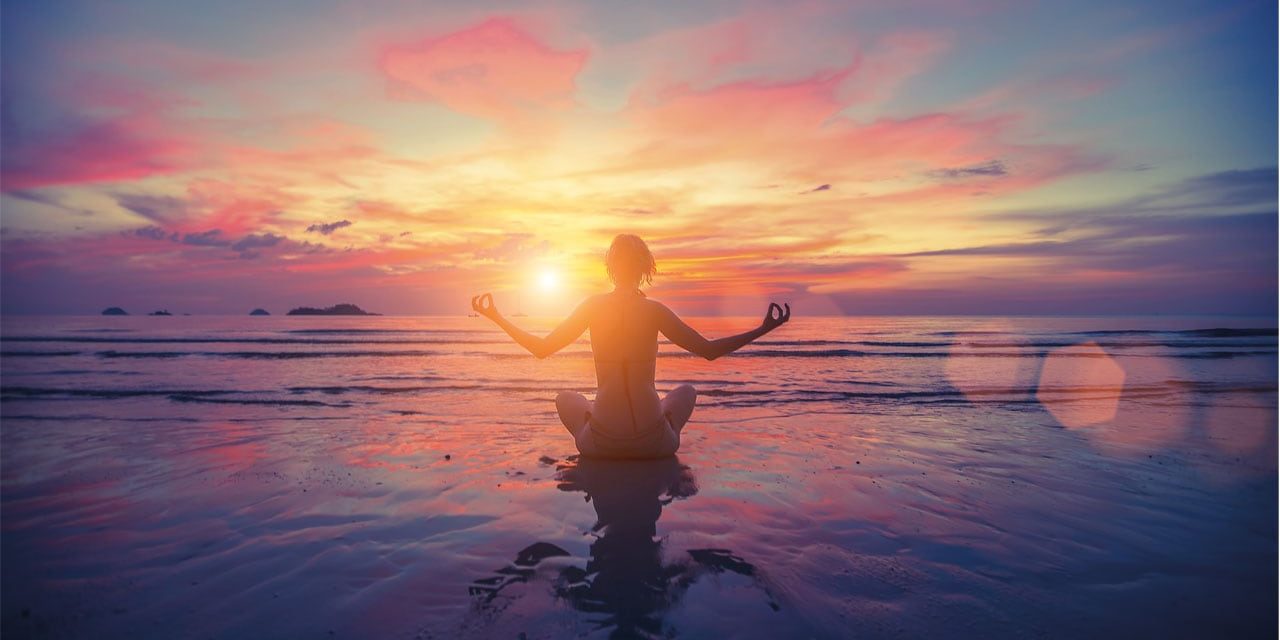 Uncover the reasons why you may be holding yourself back in life. By Reema Datta
While growing up in a family of yogis, it was engrained in me that we each are strong, capable, and pure human beings. When life gets tough, we can move deeper into our inner resources and find the strength and creativity to overcome the obstacles in front of us.
I've witnessed my family live by these principles. My parents and grandparents experienced much more oppression than I ever have, including living through poverty and British colonialism in India and immigrating to the United States with nothing.
Given the philosophy that we live by, it's been challenging for me to witness the victim mentality that's become popular in mainstream narratives. My family and I do not perceive ourselves as victims.
Life is hard. Victim mentality is seductive to the ego. We can give a hundred examples of how the world is against us, and be right about all of them. But, then what? We push through.
For over three thousand years, yoga practitioners have insisted that our mindset is everything. The Upanishads clearly state: What the mind dwells on, you become. The Buddha echoed this truth: The mind is everything. What you think, you become. The Bible states: As a man thinketh, so he is (Proverb 23:7).
Now, neuroscientists and physicists are discovering that what we think about, we bring about. Our thoughts become things. Mind is matter.
Yet, schools want to teach our brown and black children to feel like victims and our white children to feel ashamed. Both of these mindsets are deeply damaging to the psyche of our children, and many of us adults are feeding into it.
My daughter doesn't see herself as an oppressed victim at all. She watches her mother struggle and overcome her struggles, just as I've watched my parents and grandparents do the same. We're strong and unstoppable because this is how we perceive ourselves.

Believing in ourselves
When we believe in ourselves, align with our centre, and decide to face our fears and take steps toward our dream, the universe opens up to us. When we believe that we can, we do. When we believe that we can't, we don't.
The Bhagavad Gita, a book of sacred yogic wisdom, describes how creating a life of purpose was never meant to be easy. We'll stumble and fall a hundred times. We have to keep getting up. We'll be tempted to follow the path of others. It's better to stick with our own, no matter how clumsy we are. Easier options will constantly lure us but will never bring us the satisfaction that the path of dharma will – identifying, refining, and giving to the world the gifts we were born to give.
The Gita describes how there are forces in our minds that hold us back, and there are forces that have the capacity to create meaning, purpose, and satisfaction. To tap into the latter is the hardest thing we could ever do. It requires facing our wounds and fears, and clearing the blocks we carry within.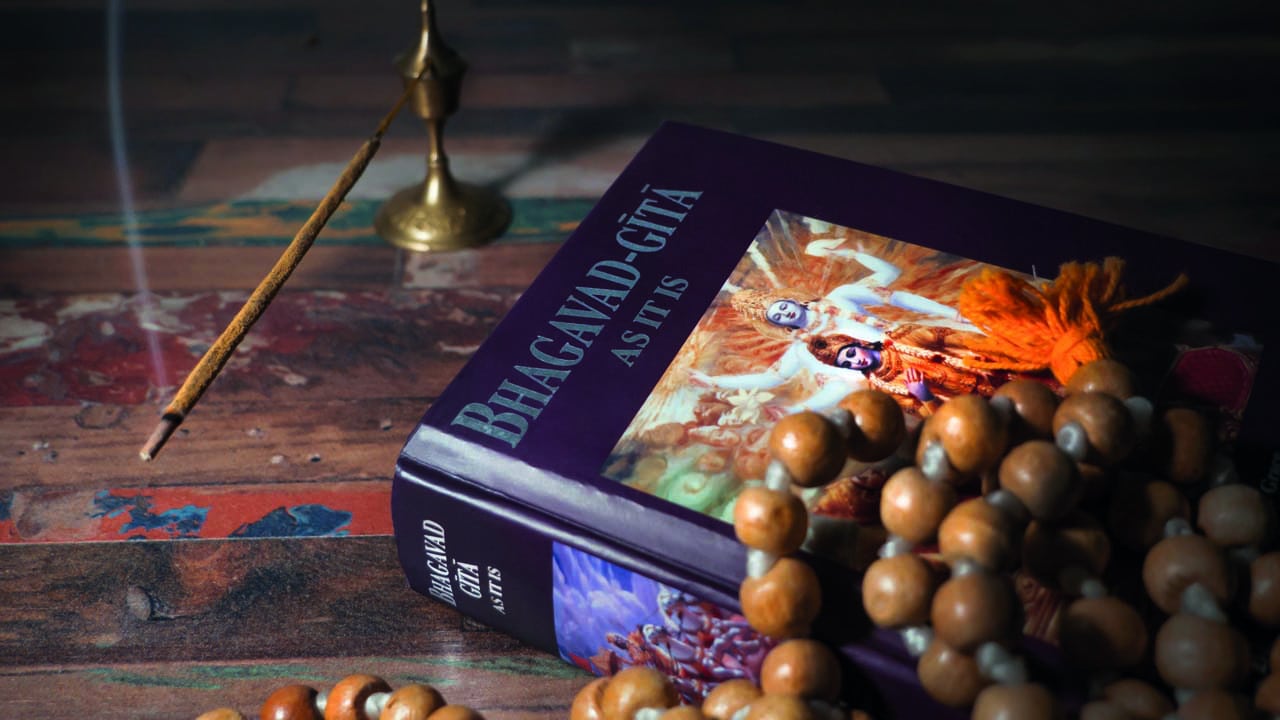 As we engage in such an inner journey, we cultivate the qualities of a spiritual warrior. The Gita identifies these qualities as a fierce determination, an indomitable will, honesty, confidence, courage, daring, discipline, focus, and endurance.
History shows us people like Madam C.J. Walker, an African-American woman who, in the late 1800s, overcame countless obstacles to create a business that helped other African-American women. No one believed in Walker, but she believed in herself. Walker became the first female self-made millionaire in the United States during a time when women didn't even have the vote.
Jaime Escalante was a Bolivian-American high school teacher known for his innovative ways of teaching math to inner-city students with social and economic hardship in East Los Angeles. He received attention in the 1980s and inspired the film, Stand and Deliver and the book, Escalante: The Best Teacher in America. Many of his students over the years passed the Advanced Placement Calculus exam with flying colours. His main message to his students was this: With enough drive and hard work, the sky is the limit.
Stephanie Land is the bestselling author of Maid: Hard Work, Low Pay and a Mother's Will to Survive (2019). It's a memoir of how Land brought herself out of poverty and an abusive partnership through sheer courage, determination, and working tirelessly as a maid to take care of herself and her daughter and eventually go to college. No one could have helped Land unless she decided to help herself and take those first, terrifying steps to change her life.
What holds you back?
This brings me to the question: What holds you back? Is it racism? Sexism? Something inside yourself?
We can balance our efforts to create a more just and equitable world with turning some of our awareness inwards, taking responsibility for our personal lives, and claiming our choices.
Everything starts with one step. What you choose to think, say, and do is what you become.
No one can do our inner work for us, but we can support each other to heal and grow. We can find a spiritual community and make friends with people who stand by us and support us as we navigate the dark and light forces that exist in our minds.
Being a part of a community is especially important today because it's so easy to get distracted. We all have handheld devices that are literally designed to monopolise our attention. Millions of dollars have been invested in these devices to consume and dominate our thoughts and actions.
Our time is precious. Everything we see and listen to influences our subconscious mind. Especially during a time when we continue to be isolated, community (including an online one) gives us connection, stability, accountability, outlets for expression, and momentum to honour our potential.
Let's learn how to harness the power of our minds and teach our children to do the same.
Reema Datta was born into a family of yogis and has been teaching yoga and Ayurveda internationally since 2002. She founded YATRI in 2015 to offer a holistic experience of yoga with a focus on emotional well-being. Join the diverse and dynamic YATRI community at: yatriyoga.com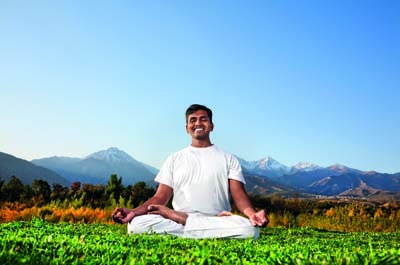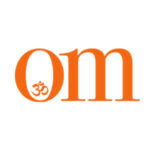 First published in November 2009, OM Yoga magazine has become the most popular yoga title in the UK. Available from all major supermarkets, independents and newsstands across the UK. Also available on all digital platforms.