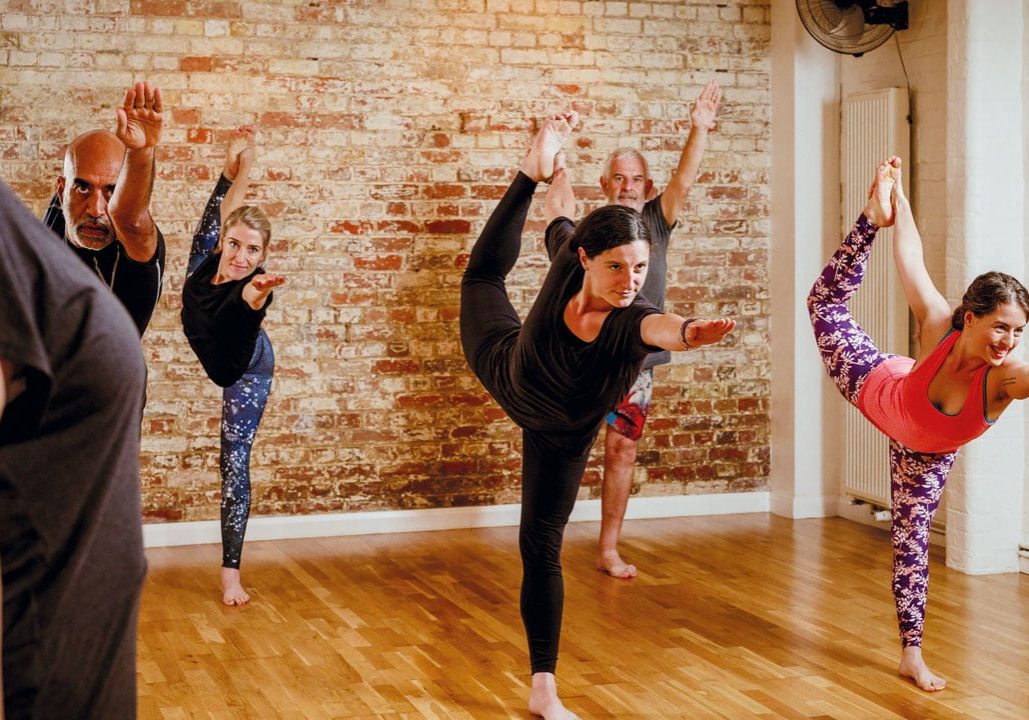 What does a hot yoga teacher look like?
Cate Valentine fell in love with the Hot 26, a hot yoga class at YogaVenue in Oxford, nearly five years ago. She soon realised the mental and physical benefits of the practice. Having initially fitted her yoga practice in around secondary English teaching and raising her twins, something magical happened in a backbending workshop and she realised she wanted yoga to be more central to her life — a realisation that led to graduation from the 300-hour Hot 26 Spiralling Crow teaching course. She firmly believes that yoga is for everybody, that progress is not linear and every class is an opportunity for positive change. Here, she tells her story in her own words
Aren't hot yoga teachers usually thinner? one student asked me while I was setting up to teach. I answered her truthfully: compared to how I looked when I joined the studio where I now teach (YogaVenue in Oxford)… I am thinner!
But, more importantly, I am happier and healthier than I was when I first walked through the doors. If I were questioned directly about my body or my weight five years ago it would have destroyed me. Now I am grateful to the student who posed the question because it has helped me recognise that I am a different person now. Through the consistent practice of yoga, my confidence and my self-esteem have improved and I don't doubt my place in the yoga studio as either a student or a teacher.
Through teacher training with Spiralling Crow we are learning to share what we love not shrinking to fit an aesthetic. I don't believe the student was trying to be hurtful but her question fits within a landscape of misconceptions and misrepresentations about yoga bodies. These are things that tell people that yoga is not for them and prevents them from coming through the doors to join in and ultimately prevents them from enjoying the many physical and mental benefits of a yoga class.
There are several debates currently swirling around in the yoga world about bodies and representation. To be clear: short, tall, fat, thin, white, black, old, young, flexible, inflexible: yoga is for every body.
The idea that one has to arrive looking a certain way with a certain ability is simply not true.
There's no such thing as a 'yoga body'.
Social media
The single view of yoga bodies amplified by the likes of Instagram is not a reason to exclude yourself from practicing. A recent study by the University of South Carolina found social media representations "justify a very narrow standard of acceptable bodies" and a scroll through yoga posts on social media platforms supports this view.
When we were in the depths of lockdown I was overwhelmed by the sudden flood of images of headstands and advanced postures performed by fat-free bodies in leotards. I worked hard to cleanse my timeline of 'gusset yoga' shots and shifted away from any pages that boil down to a message that extreme postures are the goal and that one has to present one's yoga as a fully formed perfect-looking product.
Yoga is a practice. It isn't possible to capture an external image of the internal changes that can be achieved. The fact is it is difficult to photograph some of the hardest parts of a yoga practice. Sometimes the greatest challenge is getting into the room and on to your mat at all. During teacher training we were told that standing in stillness was the sign of the most advanced yogis. How many hits would a picture of that get?
In our Hot 26 and 2 class at Yogavenue, every breathing exercise and every posture is building upon the next to stretch and warm the whole body.
Finding stillness and allowing our bodies to take on the hard work of asana is not as photogenic as a full expression of a posture — but it is still hard work. How hard do you have to work to avoid wiping that dribble of sweat? How hard do you have to work to bring your mind back to your breath away from what is for tea or your shopping list once we hit the floor? Such stillness and discipline is hard work and advanced practice but doesn't make for a great photo.
Inner work
Change and progress in Hot 26 is not linear: even with the same 26 asana, class after class, every time you step on your mat it is still different; every class presents different challenges and opportunities for learning.
In a room without mirrors we are given a powerful opportunity to observe our own practice and feel the changes that are occurring class to class. We can stop obsessing about how it should look and, guided by our teacher's words, we can instead focus on where we are in this moment.
Yoga is so much more than just a physical practice. Even if you aren't seeking spirituality there is an inherently meditative element to yoga that offers so many benefits and these can be felt no matter how a person is packaged. Slowing down, noticing and moving, or just listening to the words in Savasana offer an antidote to the sensory overload and stresses of our busy, modern lives where we are rarely still and rarely quiet.
Couch to mat
I can remember wanting to come to YogaVenue and try Hot 26 but thinking I would have to lose weight first. To avoid yoga because you are not thin enough, like the excuse that you can't do yoga because you aren't flexible enough, is nonsense.
By practicing, and practicing regularly, you will make a positive change. Positive change is not going to happen if you're sitting on the sofa hating yourself.
My practice, even after five years, is still not a thing of beauty but the benefits on my internal, inner life are incalculable. I am happier, calmer and more accepting of the slings and arrows of this crazy world. I am a better mother, a better worker and a better person. Worrying about whether I look like a supermodel or a bag of spuds has fallen by the wayside.
Remember: Treat your body like you love it, not like you hate it.
Get on your mat and if you ever feel doubt creeping in about your size, shape or ability, remind yourself: yoga is for everybody, yoga is for every body, yoga IS for EVERY body!
Join Cate Valentine at YogaVenue Oxford (yogavenue.co.uk) for 60 minutes of 26 and 2 and a chance for positive change — no matter what your body shape, size, or self-image.
Photos: YogaVenue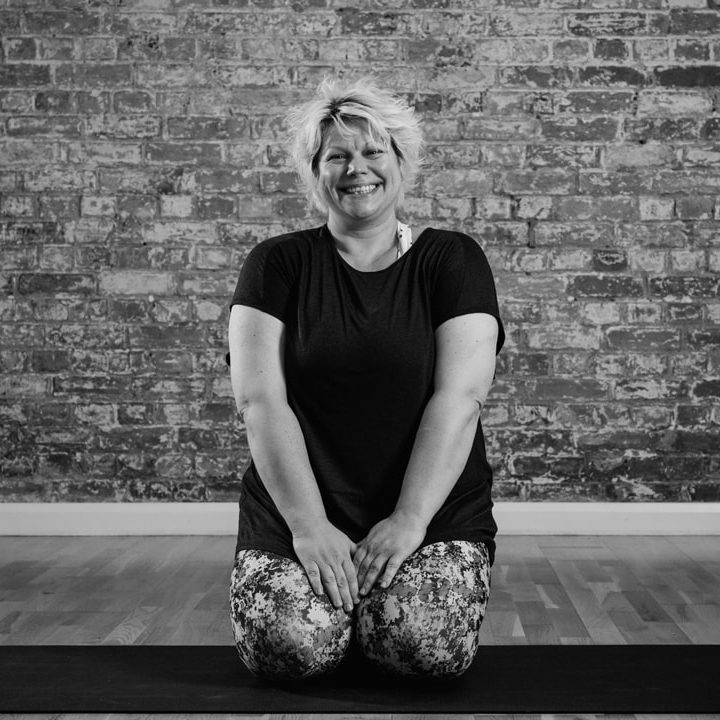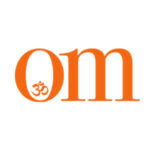 First published in November 2009, OM Yoga magazine has become the most popular yoga title in the UK. Available from all major supermarkets, independents and newsstands across the UK. Also available on all digital platforms.