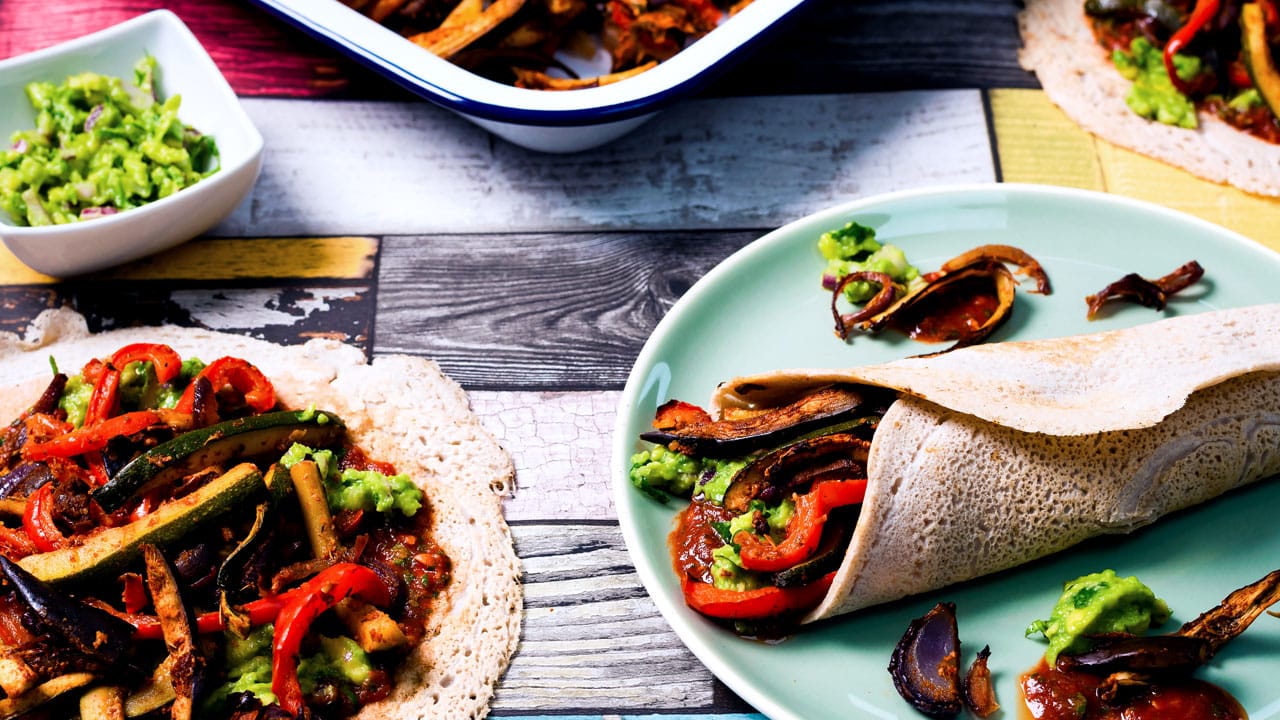 Vegetable Fajitas with Buckwheat Wraps
These buckwheat wraps are not only low in calories, and high in fibre and protein, they are also really simple and cheap to make.
1 red onion, finely diced

1 handful coriander, chopped
½ x 400g (14.1 oz) tin chopped tomatoes

1 handful coriander, choppedName of the element
125g (4.4 oz) buckwheat flour
1 aubergine, halved and sliced

12 cherry tomatoes, halved
For the crushed avocado, peel and de-stone the avocado and crush it in a bowl with a fork. Then mix in the red onion, coriander and lime juice, and season to taste.

To make the salsa, add the chopped tomatoes, garlic, chilli flakes, lime juice, maple syrup, smoked paprika and coriander to a food processor, and pulse until blended but still slightly chunky, season to taste.

Then, for the wraps, whisk together the buckwheat flour and water in a bowl to make a smooth batter. Place a non-stick frying pan over a medium heat and slowly pour a quarter of the batter into the pan and swirl around to get an even layer in the pan. Cook for 2-3 minutes on each side until golden brown on each side.

Preheat the oven to 200°C/400°F/Gas 6. Mix together the chilli flakes, paprika, cumin, garlic granules, onion granules, thyme, and tomato purée to make a paste. Add the peppers, red onions, courgettes, aubergine and cherry tomatoes to the bowl and toss together being sure to coat them all in the paste. Transfer the vegetables to a baking tray and place in the oven for 25-30 minutes until vegetables are cooked and colouring. Finally to assemble the fajitas, spread some crushed avocado on a buckwheat wrap, place on some of the vegetable mix, spoon over some salsa and wrap it up.
Mauris vitae ultricies leo integer. Mauris pellentesque pulvinar pellentesque habitant. Egestas dui id ornare arcu odio ut sem. Volutpat commodo sed egestas egestas fringilla phasellus faucibus scelerisque.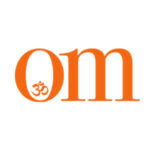 First published in November 2009, OM Yoga magazine has become the most popular yoga title in the UK. Available from all major supermarkets, independents and newsstands across the UK. Also available on all digital platforms.