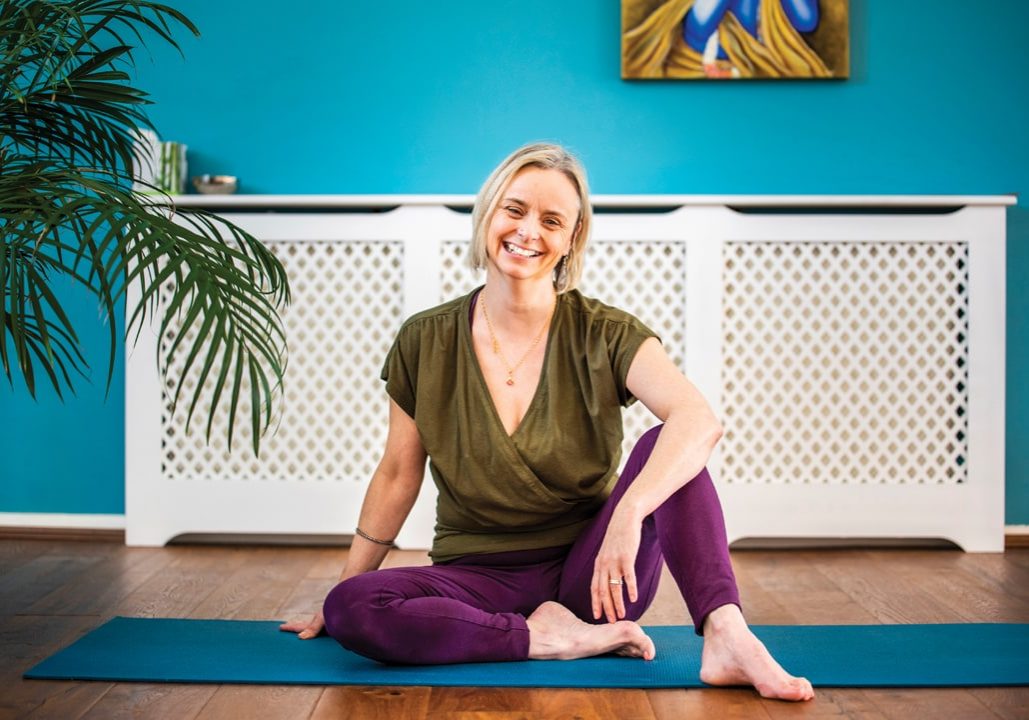 Simple, tried and tested tips for building your yoga business. By Jacqueline Godfrey
When I began teaching 16 years ago, I simply put a 'free' notice on the council's website in the local library and my classes filled up. If only it were that simple today! Now, with yoga more popular than ever and an abundance of teachers qualifying every year, I share some key pieces of advice drawn from my own lived experience, for those seeking to make a  long-term, viable living from teaching yoga:
Don't rush. Prepare
The first thing I advise teachers who say they want to give up a well-paid job to teach yoga full time is: 'Don't rush into it'. Unless you have a solid back-up plan for income or a large cushion of savings that will ensure you have your bills covered no matter what, you are leaving yourself open. After qualifying, I taught yoga part time alongside being a solicitor, building up my classes for seven years before the pull of the yoga profession became too strong to ignore. Some of my early students are still practicing with me now. These were classes I set up myself rather than teaching for studios. By taking this approach, you will get to enjoy teaching the yoga you love, without immediately going wholesale into the financial responsibility of a full-time business.
Authenticity. Identify your strengths and use these
When you are your authentic, inspired self you will shine at what you do and the benefits will ripple outward. Coming from a place of strength and authenticity (which means teach what you know and are passionate about) pays dividends.  From a business perspective, your commitment and passion feeds directly into your relationships with your students and future students. By speaking from a place of true knowledge, it's much easier for you to create meaningful marketing material.
This speaks directly to the people who will naturally resonate with you and be more likely to pay for your services and stay with you long term. For example, if your strength is sharing slow, nurturing practices and mindful meditation, let this be your niche and build your brand around this, rather than seeking to reinvent yourself as a strong vinyasa teacher, even if that seems to be popular. If you have more than one area of teaching yoga that you love, that's fine too – but if you drill down into it, you are likely to find there is a common, underlying thread which makes you tick as a teacher.    Ultimately, your integrity, kindness and professionalism will keep existing students returning to you and hopefully recommending you to friends and family.
Embrace social media,  but be discerning
We are all online now to a lesser or greater degree. You will reach and help more people if you have a regular presence on social media. By posting regular content which has relevance to your passions, you connect in a human way with your existing students but also you inevitably reach new people and can engage with them. This is the way of life, whether we like it or not, and you will most likely struggle to make yourself heard sufficiently to make a viable business of yoga without some social media presence. No one wants to be the yoga world's best-kept secret! Be discerning about what you share on these platforms and how. Your social media accounts are the world's window into what you stand for and represent as a yoga teacher – but also as a human being. Be mindful. Be intelligent.
It is worthwhile putting time aside each week or month to pre-schedule a series of social media posts with themed content. Planning is key to a cohesive feel about your social media presence and will build your name.
Diversify your income methods
Be creative and diverse about your work, this means you won't leave yourself financially vulnerable if one strand of income suddenly disappears. How to plan a diverse calendar of paid-for work: a) Start with your weekly schedule of regular classes. If you teach mainly for studios, I advise you to aim to have a mix between those classes and ones which you run yourself from a hired space, where you can build up your own mailing list and gain independence.  b) Build up a regular base of privates, 1-2-1s and corporate classes. c) Add 'value' for your regular yoga tribe with free tips and content in newsletters. Schedule periodic workshops which are aimed at your ideal student base. You can reward regular attendance or referrals with a 'thank you' discount for regular students.  d) As your experience in business grows, look to add day or weekend retreats.
Don't do it alone
Being a yoga teacher can be a lonely job. This is because you're running your own business and the work does not stop when you stop teaching. Buddy up, or find a mentor who has 'been there and done it', or join a yoga teacher mentoring group. This support can be a lifeline, offering support and guidance.
If it's the business side of things you want support with, choose a mentor who is knowledgeable about business too, not just about yoga and the ethics of teaching.
Through these mentoring groups and interactions you not only make great connections to support you, but you may find yourself inspired and able to create exciting collaborations with likeminded peers, opening up new doorways and possibilities.
Invest in yourself and what you stand for
You are your own most valuable asset. If you don't invest in yourself, then why would others? Investing in yourself does not mean having to spend lots on self-care or retreats. It could be as simple as having non-negotiable time planned into your diary each week for you to re-calibrate your energy after a busy week. Listen to inspiring podcasts whilst relaxing. Take time to meditate, which keeps the mind clear and insightful. Taking time to keep on top of your paperwork is also self-care. Investing in yourself also means investing time and thought into your image, branding and website. These need not cost the earth and there are many ways this can be done yourself or at lower cost.
Know your value
Value yourself and others will value you too. Do not be afraid to set clear financial boundaries with students. This is best done in writing by putting T&C's on your website or leaflets, or both. Most people respect this and appreciate the clarity of your professional approach – and if they don't, then they're not the right students for you. Don't be afraid to say goodbye! Create packages which give greater value for regular attendance, which encourage students to invest 'up front' with you. You are a committed, passionate teacher. How often do students tell you that learning with you has been life-changing? Don't be afraid to ask for written 'success stories' from students who have a great story to share about how you have helped them. Use these stories to help others find you.
Jac Godfrey is the founder of Mokshala Yoga & Meditation Centre in Saffron Walden, Essex where she directs the teacher training and enrichment programmes, as well as teaching and mentoring. She also runs UK and worldwide retreats created especially for people to deepen their experience of yoga and meditation.  Visit: mokshalayoga.co.uk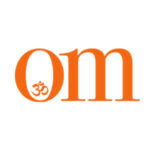 First published in November 2009, OM Yoga magazine has become the most popular yoga title in the UK. Available from all major supermarkets, independents and newsstands across the UK. Also available on all digital platforms.