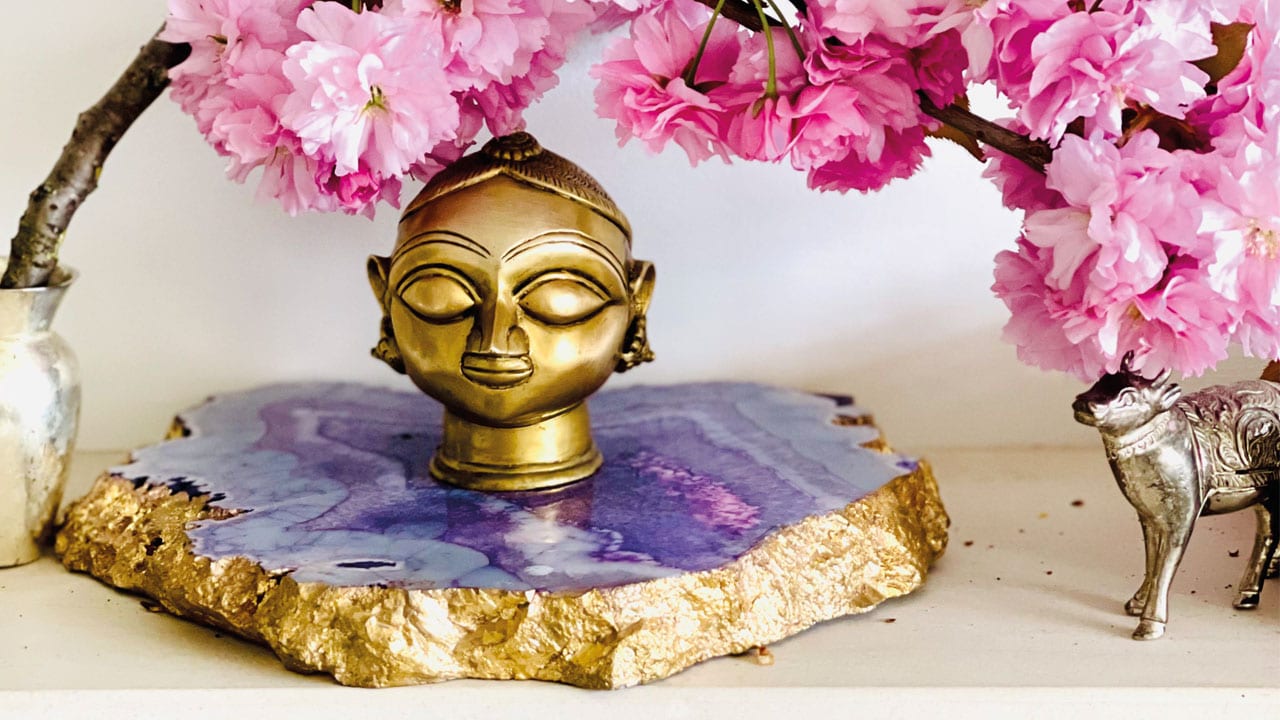 The Sacred Art of Transformative Spaces
There is a sacred design philosophy that revolves around uniting the elements of aesthetics, sustainability, spatial energy and intention to create spaces in which the personal growth of individuals is enabled
We all manifest from energy and also resonate to the vibration of other individuals – similarly spaces affect us and we affect spaces too. Your space is there to remind you of who you really are. It's a tool to help support you in your total wellness and shouldn't be regarded as a utility. If we look at ancient sacred structures, they are all based on the same universal principles. Their architecture makes use of sacred geometry and the knowledge of spatial energy.
These same principles can be manifested into our personal living space by understanding, resonating and influencing the spatial energy.
For example, when buying or refurbishing a living space, firstly the space should be read using a pendulum to determine the energy fields and where the Sun sets and rises. This determines an energetic mapping of the space.
Then a space cleansing ceremony commences by chanting mantras with a Yagna (Fire ceremony) with sounds of the conch, drum and cymbals. The scent created from the Yagna invocates the appropriate energy, the flame wards off negative energies and the sounds balance the newly created energy.
The sacred acceptance to personal spaces seems to be growing, and the collective consciousness about ethical environmentally friendly design is becoming relaxed with an open-minded vibe, which allows people to open up to these concepts.
Another important step is to re-programme the space by re-decorating it according to the principles of the Vedas and Mandalas, with attention to personal tastes.
It is nice to create a mood board; look for images you love and resonate with, picking a colour palette and making the right combinations.
The use of certain types of materials also influences the feel of a space, something that also has deeper meanings. These can be organised according to a feminine (moon, relaxation and passivity) or masculine balance (sun and action).
The Ancient temples made lots of use of marble architecture, which is a feminine material and 'Panch Dhaatu' metal for the idols which is a masculine material. These kinds of personal preferences for one or the other will guide the interior design to be aligned with your energy.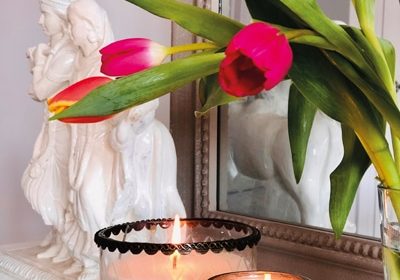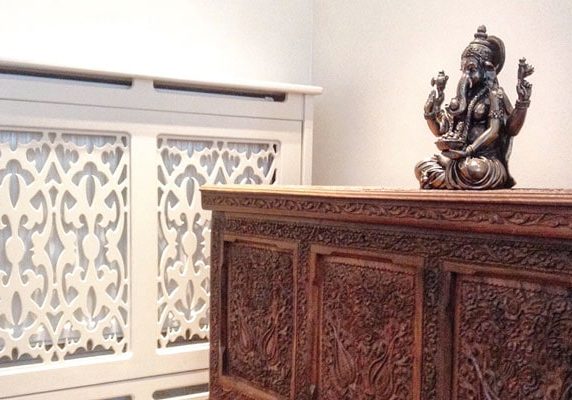 A lot of people become apprehensive with design, especially with interiors, and with the costs involved to try different things. Try to welcome and consider that there are no wrongs and rights - it's just the physical projection of your internal world, that's it. It moves, it's fluid, it's going to change. Every time you change, your physical space will change, and every time you change the physical space, your internal space will change. You can play in tandem with that and try different things and see what it feels like.
Nik Parmar of Aura Interior Design creates sacred spaces, designed with Eastern philosophy to transform the way you live and work, including arts, nature, sound and holistic interiors.
Nik is offering a FREE online consultation to all OMYOGA readers. To book your free consultation email nik@aurainteriordesign.co.uk quoting OMYOGA www.aurainteriordesign.co.uk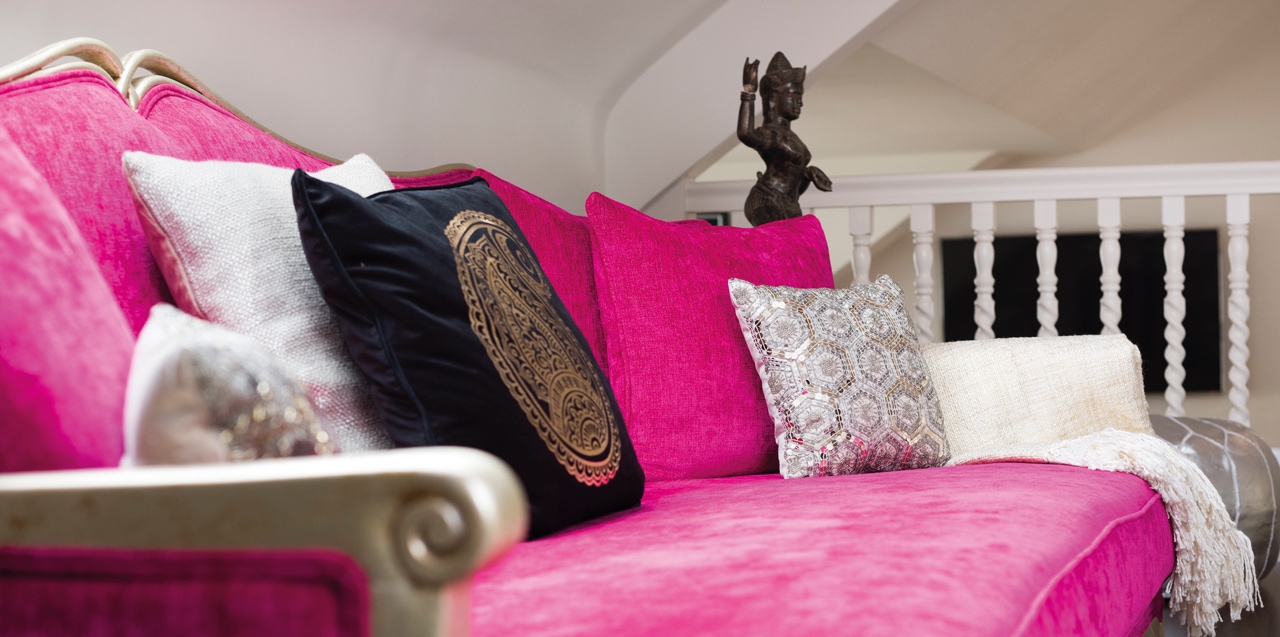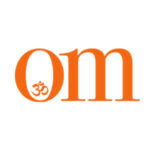 First published in November 2009, OM Yoga magazine has become the most popular yoga title in the UK. Available from all major supermarkets, independents and newsstands across the UK. Also available on all digital platforms.