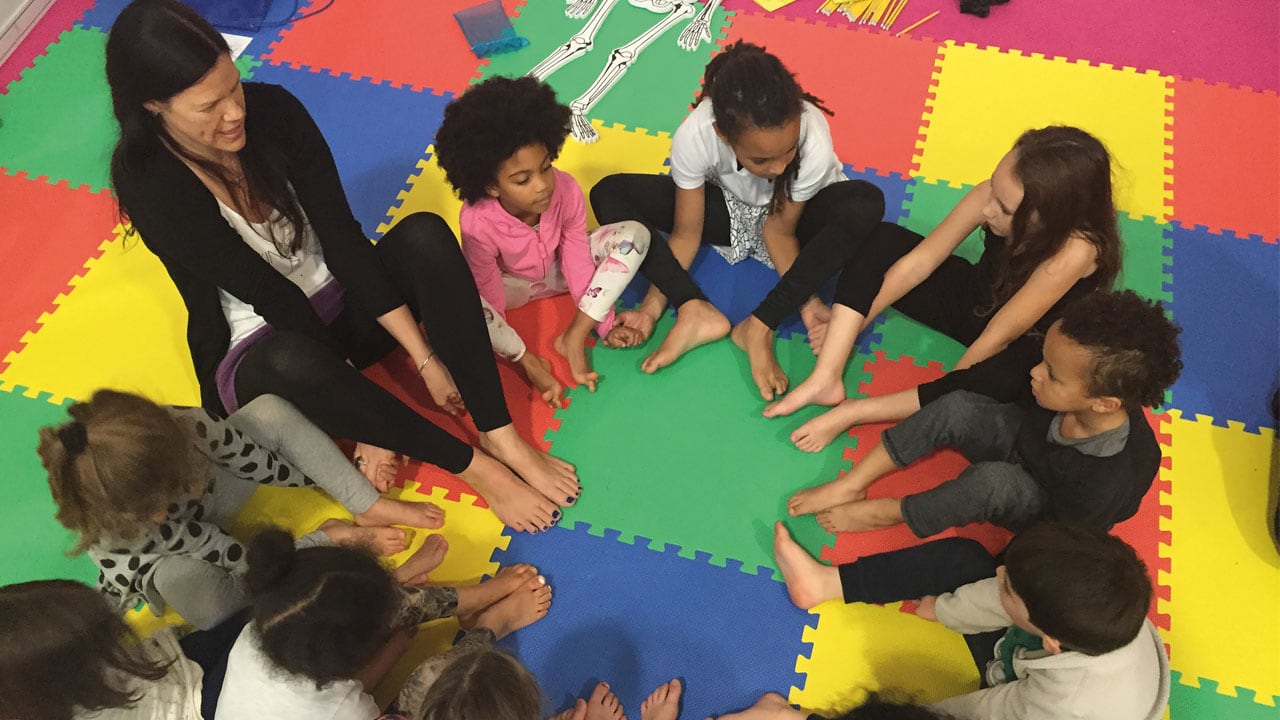 The rise and rise of children's yoga
Children's yoga: an energised growth story. By Bryony Duckitt and Lili Rees
As a UK-based children's yoga school, our participation in this inspiring journey began over two decades ago when we first started reaching out to schools. I was so excited about bringing children's yoga into schools and fulfilling my vision of sharing yoga and mindfulness with as many children as possible. I enthusiastically phoned 50 schools but only got one 'yes', a few 'maybes' and many a flat out 'no thank you'! The reasons I received varied from no budget, to considering yoga 'hippy' and 'new age', to religious objections, or the belief that children's yoga was merely a fleeting fad. Most educators simply could not see how it could be beneficial. Yoga wasn't learning, it wasn't standard PE, or a recognised sport. Yoga was just about relaxation: how could standing on your head or in a tree pose possibly be of any help in schools?
Persisting in the face of rejection, we began to see a gradual change in mindset, and one 'yes' turned into two, then five, then 10. After-school clubs and nursery schools showed interest in incorporating yoga into their school day, studios started requesting yoga classes for children and teenagers. Cubs and brownies, scouts and guides enquired about one-off sessions to allow participants to earn wellbeing badges while RE teachers began to suggest yoga sessions as part of exploring different religions. Slowly, schools opened up to the possibility of including yoga days in healthy living weeks and secondary schools began to request termly courses for various year groups. Before long, the positive impact yoga was having on scholars became clear and heads of schools started commissioning year-long trial programmes within the school curriculum.
Complementing the increasing popularity of yoga was mindfulness. Originating from ancient Eastern and Buddhist philosophy, the term mindfulness first gained ground in Western culture when biologist Jon Kabat-Zinn first coined the term as part of a stress[1]reduction programme he developed in the 1970s. The success of his programme sparked the 'The Mindfulness Movement' which gained momentum as it was supported by thousands of scientific research studies. These studies provided schools with critical evidence of mindfulness' benefits, including reducing stress and anxiety, changing poor habits and improving concentration. As the world continued to increase its frantic pace, mindfulness proved itself a worthy tool to help children and adolescents physically, mentally and emotionally by bringing about relaxation, focus, improved self-worth and confidence as they learnt to connect with their bodies and notice their breath. In 2007, schools in the UK became the first to incorporate mindfulness into their curriculum.
In 2010, we started to receive more and more enquiries from schools about INSET days and how they could give teachers yoga and mindfulness tools to bring into their classrooms. Children's yoga teacher trainings also grew exponentially from three of us primary providers in 2010 to approximately 30 today. The increasing demand year on year, made it clear that children's yoga and mindfulness were here to stay as schools, parents, teachers and children all reaped the many benefits of these practices. When the pandemic hit in 2020, mental wellbeing was already at crisis levels. The sudden and unprecedented changes to the world we knew only served to make matters far worse.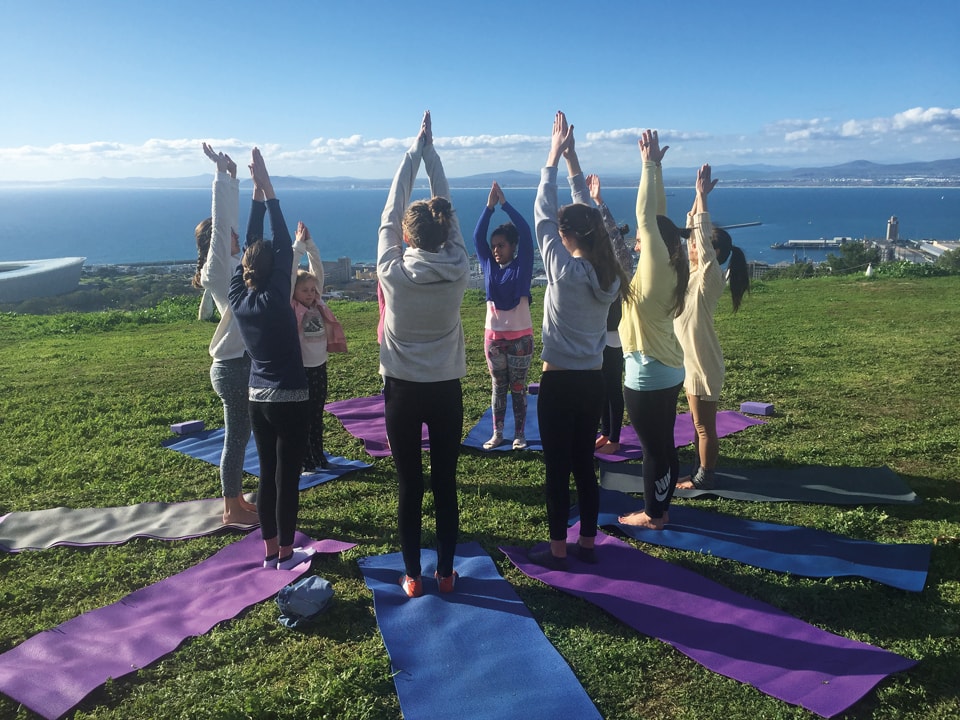 When the pandemic hit in 2020, mental wellbeing was already at crisis levels. The sudden and unprecedented changes to the world we knew only served to make matters far worse. Enforced home schooling added untold stress for both parents and children.
Suddenly, life became an unhealthy melting pot of fear, uncertainty and being trapped indoors with reduced opportunities for exercise and socialising and ever more screen time. Schools and yoga studios were forced to close their doors.
But humans adapt to survive and, in this instance, adapting meant embracing the online world. Thanks to platforms such as Zoom and YouTube, live and recorded yoga classes could continue. Naturally, the transition had its challenges, but today, children, parents, families, teachers and schools, some of whom may never have been exposed to yoga and mindfulness before, can now easily and conveniently enjoy a smorgasbord of online yoga, mindfulness and meditation activities.
As schools reopen, we are once again being inundated with requests for children's yoga classes – ranging from one-off to daily and after-school classes. The government's continued commitment to support mental wellbeing, combined with teachers' eagerness to train to bring yoga and mindfulness into classes and parents looking for ways to help their children and teens, shows us just what an inspiring growth story the journey of children's yoga is.
We can't stop the world from speeding up or viruses from mutating. We can't hide from the constant stress, pressure and anxiety. But we can give our children and young adults the tools to cope as we encourage yoga for everyone, everywhere, every day.
Bryony Duckitt, founder of YogaBeez Children's Yoga, runs teacher trainings online and in-person around the globe. These are accredited by Yoga Alliance International. If you would like to share yoga and mindfulness with children, from toddlers to teens, get in touch. Visit: yogabeez.com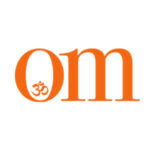 First published in November 2009, OM Yoga magazine has become the most popular yoga title in the UK. Available from all major supermarkets, independents and newsstands across the UK. Also available on all digital platforms.