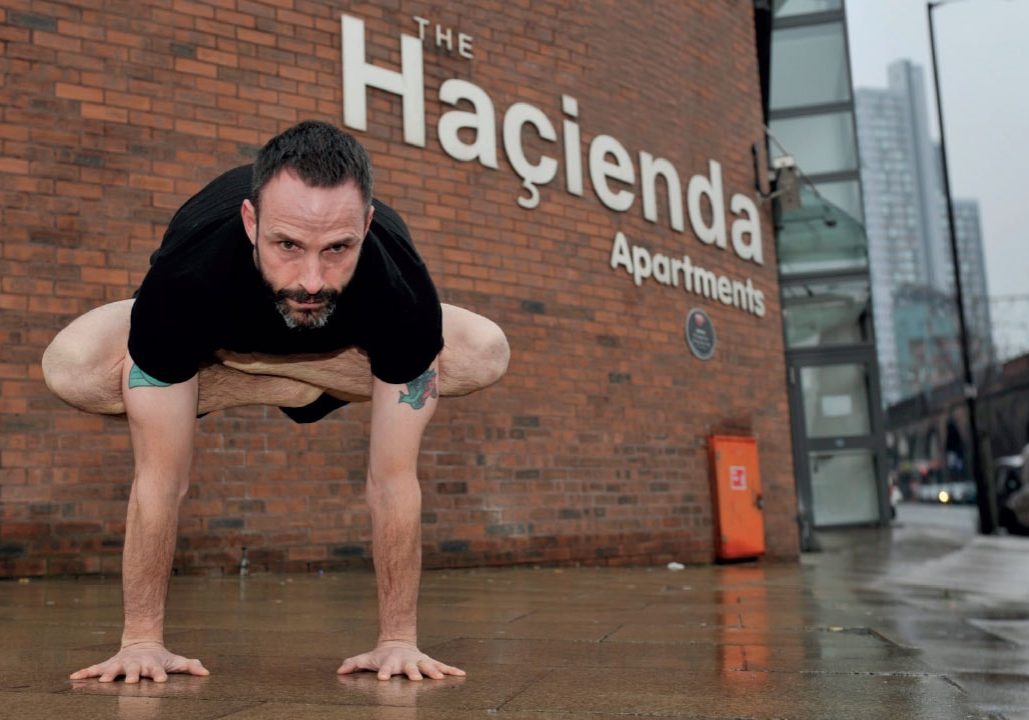 Knee-jerk reactions: how yoga teacher and former DJ Matt Ryan turned adversity into opportunity after successive knee injuries and surgeries made him search for a solution — the nee-ji
Matt Ryan has been teaching yoga for over 20 years and practicing it for even longer. A celebrated DJ at the world-famous (and notorious) Hacienda club in Manchester in the 1990s, his yoga journey was interrupted by injuries and surgery on not just one of his knees, but both. But he bounced back, literally and metaphorically, with an innovative knee support product — the nee-ji (or knee guru) — that has reinvigorated his practice and brought hope to thousands of others too. Here's his story, in his own words, on how he turned adversity into opportunity:
"I'd only just started teaching yoga, around March 2001. I'd been to Mysore in India to study Ashtanga in the months before returning to Manchester to make some big life decisions. Before India, I had been a fairly successful DJ playing house music all night long in various places including the famous Hacienda nightclub. Do I start teaching yoga, without any real qualifications apart from a lot of blood, sweat and tears spent on my yoga mat? Or do I go back to living like a bat in the nightclub world? It was an easy choice to make — and Matt Ryan the yoga teacher was born!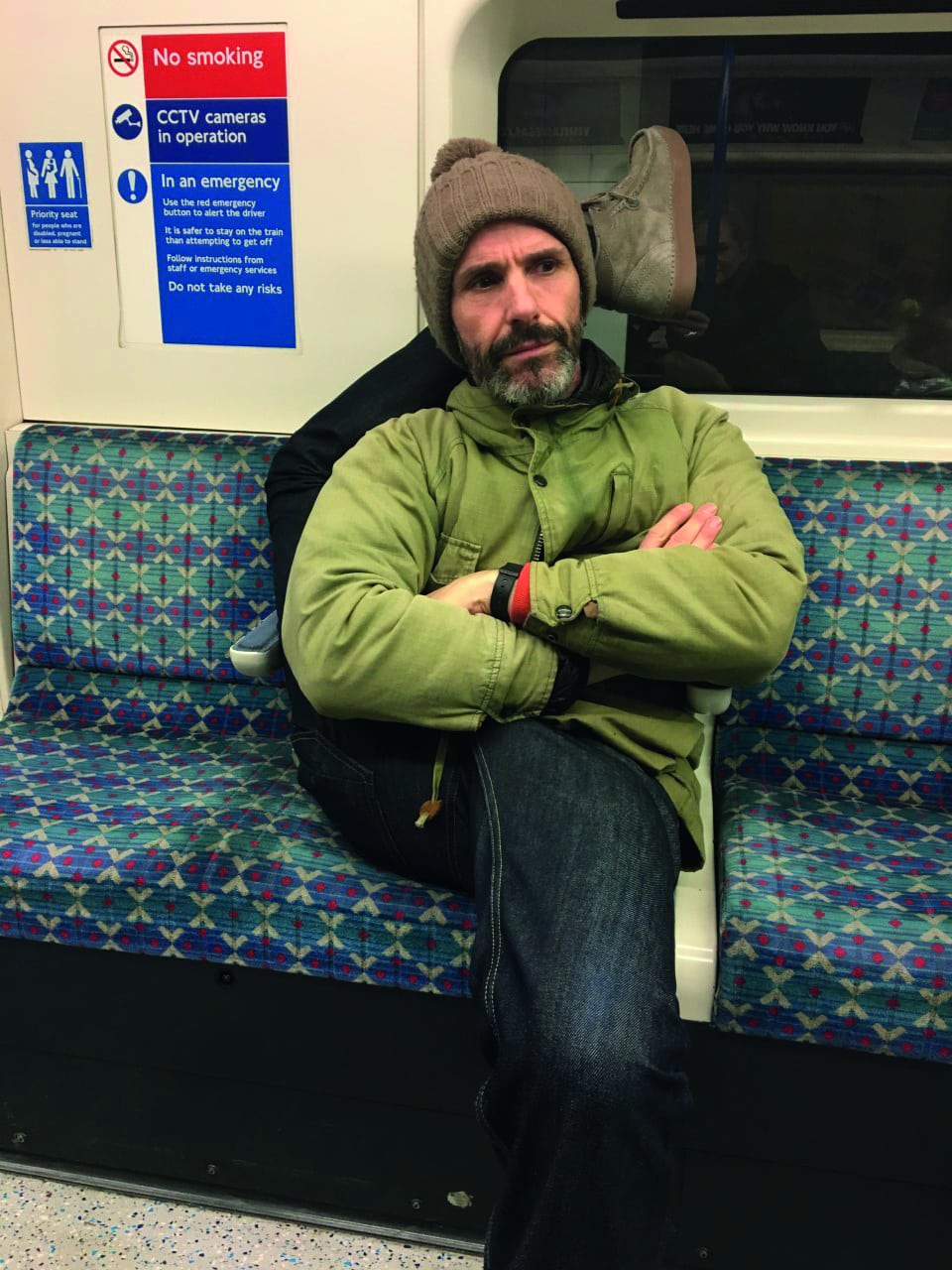 The first yoga class I ever taught I had 76 students rock up – I'd gone a little OTT on the promotion, but luckily enough the venue had the space. That first class became two the week after, and I was up and running. Then disaster struck. A yoga teacher friend recommended that I sell a few yoga mats at my classes to earn a couple of extra quid.
Remember, this was over 20 years ago and yoga mats were bought from Germany and arrived like a big roll of carpet — all I had to do was measure them out and then cut and roll them up individually. I think you could get 17 mats out of each roll.
The mat delivery van arrived outside my house one rainy morning and, super excited, I bounced out to help bring the boxes in. They were very heavy! I was staggering down the front path just about holding onto the box when I tripped over my own front doorstep falling over and tearing my right medial meniscus in the process. Ouch. Imagine how fabulous I looked at my next yoga class with my right knee all bandaged up. If Carry On films did yoga classes! A few months later, keyhole surgery cut off my bucket handle tear and left me with a rather sore stiff right knee.
But there was more to come. Ask anyone who played football as a youngster whether they could have 'made it' as a professional and you'll most likely get back a resounding 'yes'! Fast forward a few years and the day and date was set for the annual 'dads versus lads' season ender under nine's football match where all the dads could show their lads how to play football properly.
You can guess the rest here. Trying to execute the perfect Cruyff Turn (a fancy dribbling move used in football, named after celebrated Dutch player Johan Cruyff), I tripped and fell and tore my left medial meniscus. My eight-year-old son Eden just stood there and laughed as I rolled around like I'd been shot. A few months later and further keyhole surgery cut off my bucket handle tear and left me with a rather sore stiff left knee. Again.
My aforementioned yoga teacher friend recommended putting a pair of socks or a rolled up towel behind my sore stiff knees with the advice "propping something behind the knee helps create space between the femur and the tibia/fibula bones when bending/folding the knee".
And sure enough it worked a treat. But it looked a little odd. So it got me thinking: if only there was something a little more comfortable and appropriately shaped and sized. I did lots of research and with a bit of trial and error, I came up with the nee-ji, or the knee guru. I thought I would get a few manufactured and give them out at my yoga classes but as it turned out there were lots of yoga folk with all kinds of knee problems who wanted it.
I was now in the yoga props business! I had a designer friend create a logo for me, then had some carrier bags manufactured to put the products in. I also had a phsyio mate (always important to surround yourself with a healthy database of friends with different skillsets!) write up some notes on how the nee-ji worked scientifically [see separate box] to go on the flyer which also went into the nee-ji goody bag."
Find out more about Matt Ryan and the nee-ji, or practice together online at: mattryan.yoga … and watch out for his new Manchester studio coming soon!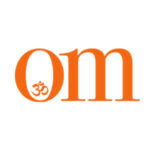 First published in November 2009, OM Yoga magazine has become the most popular yoga title in the UK. Available from all major supermarkets, independents and newsstands across the UK. Also available on all digital platforms.