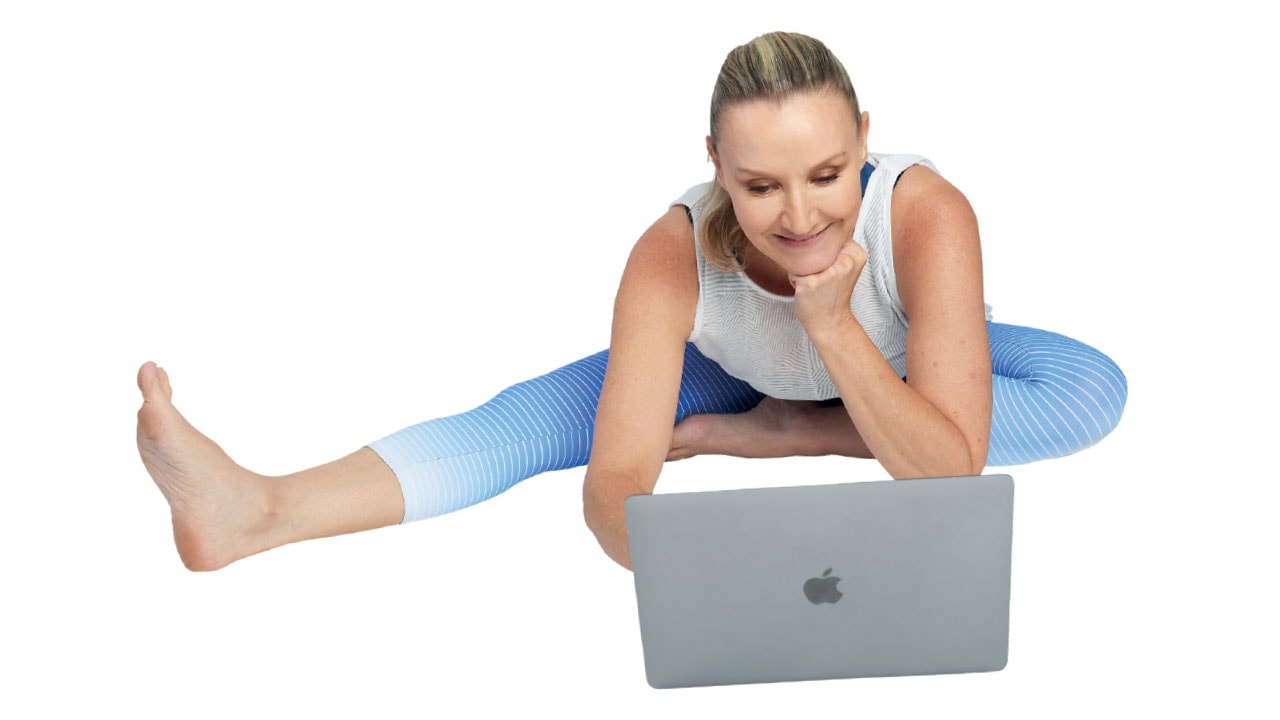 Is online yoga teacher training for you? Do you have what it takes? Here are some things to look out for before you sign on the dotted line. By Janie Larmour
Online teacher training allows us to study with teachers from other countries and opens up an amazing world of opportunities to gain new skills. There are so many online yoga teacher training options these days and while our decision should be made by the style of yoga and the teacher that we love, there are several other essential considerations to be aware of.
Self-discipline/motivation v procrastination
This is the most important aspect to consider. You must be self-motivated and disciplined to be able to put in the time, effort and concentration to learn the course content from the videos and written materials in your course. The best way to do this is to commit to a set study time every week, just the same as if you were actually going to an in-person yoga course. If you keep putting off your study time or you procrastinate then distant learning may not be for you. Purchasing a short course first is a great idea so you can learn how you cope with online learning.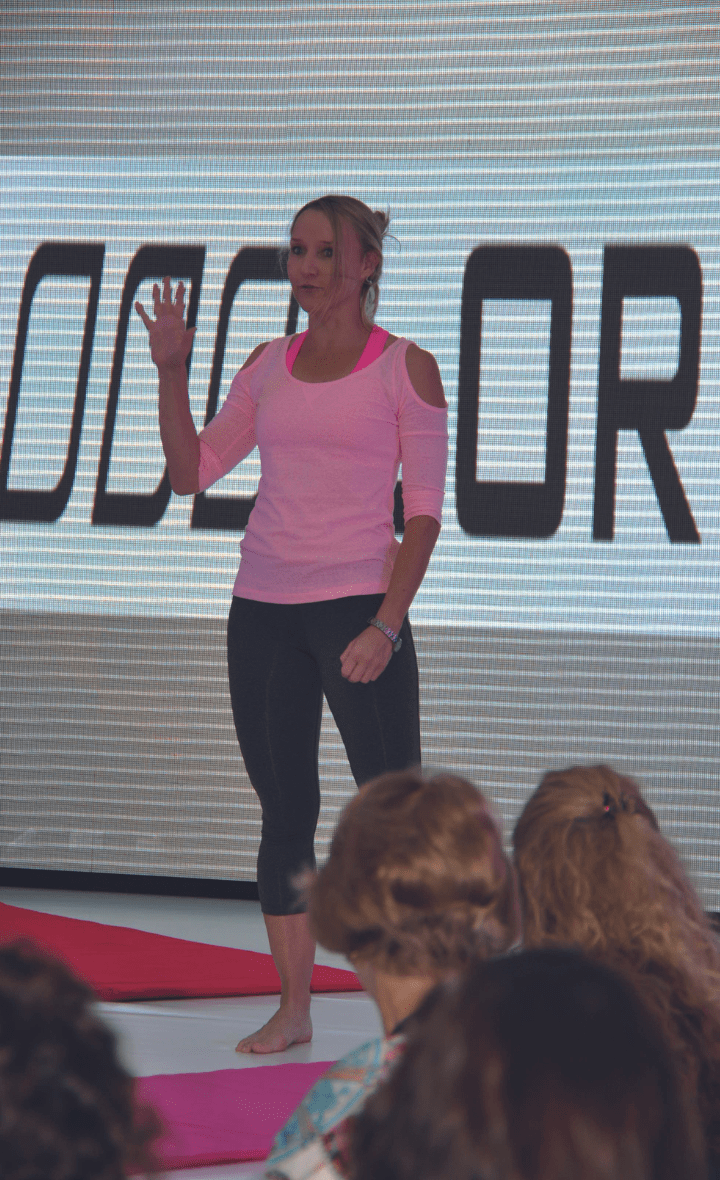 How much time do you need to commit?
You will need to have an idea about how much time you are expected to allocate per week to complete the course. It's also important to know if you are required to attend 'live' sessions or if you are able to watch them as a recording if you are not available during that 'live' time.
Is the content available all the time?
Some online trainings allow you to have access to the content for as long as you need it and others will limit the course to one year or 18 months etc. Check out what sort of flexibility the course offers so that you can fit it in with your lifestyle and other commitments. Also, you need to know if the content is accessible 24 hours a day or if the course is only 'live' during lectures with your teacher.
Do you have contact with your teacher?
Some courses are completely non-contact with all the materials online. Those courses aren't usually going to give you a valid qualification though as courses that do offer a qualification typically require assessments and/or exams. Make sure you are able to contact your teacher (or their assistant/staff) for when you need help.
Stay in touch with your teacher
If your course is flexible and is set up to do at your own pace, make sure that you stay in contact with your teacher, especially if you need to take some time out for personal reasons. You don't have to contact your teacher weekly but do let them know occasionally how you are progressing or stay in touch by asking questions throughout. This way, your teacher will put in extra effort with you personally.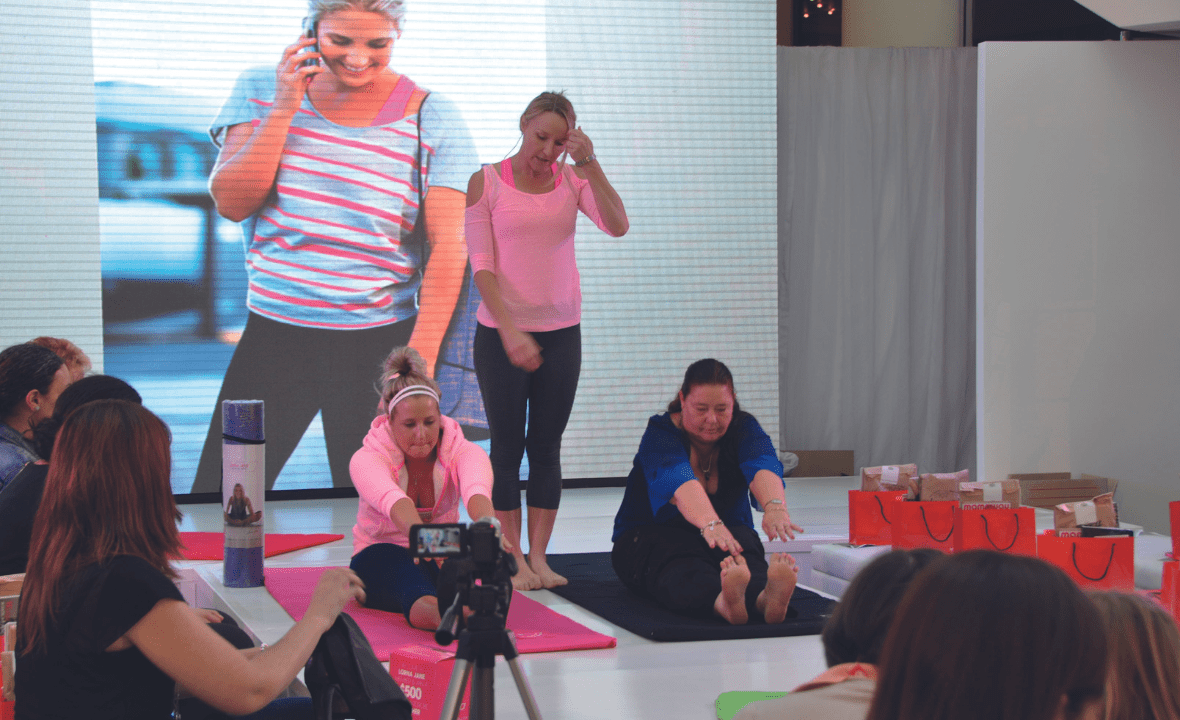 Do you have the right technology?
These days, you usually just need a laptop or a tablet, but you do have to make sure that your equipment is compatible with the teaching platform that you are signing up for. Also, make sure you have the equipment to watch your tutorials and classes in a space where you are able to do yoga. You can't do a yoga course at the kitchen table! While some of the course will be intellectual learning, much of it should be practical and you need to feel it in your body, so you need to be able to do the yoga while watching the instruction.
Is there a teacher trainer community?
The ability to have contact with your classmates and have 'study buddies' may be a personal preference and if you feel that is something you will require, make sure you find out if there is some sort of Facebook or other platform group that is dedicated just to your course. Building relationships with other yoga teachers is important so you can share experiences, support each other and if you live close, you have teachers who can cover your classes when you need them to.
Have you tried the style of yoga you are signing up for?
This might seem obvious, however, many trainees do sign up for training courses because of the price only to find that when they get into the training, the style (or the teacher) is not for them. Make sure you do some online classes with the teacher or through their platform before you sign up for your course.
Online teacher training can be a rewarding experience if it is the right thing for your study style as usually you can review information as many times as you wish. You just need discipline, selfmotivation, passion and for your course to tick all the boxes above. Good luck!
Janie Larmour is an Australian based teacher who regularly travels to the USA and UK to teach and has students world-wide through her online trainings. Her online courses are at zenkiyoga.com Connect with her on Instagram @zenkiyoga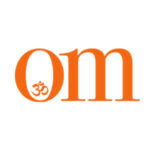 First published in November 2009, OM Yoga magazine has become the most popular yoga title in the UK. Available from all major supermarkets, independents and newsstands across the UK. Also available on all digital platforms.