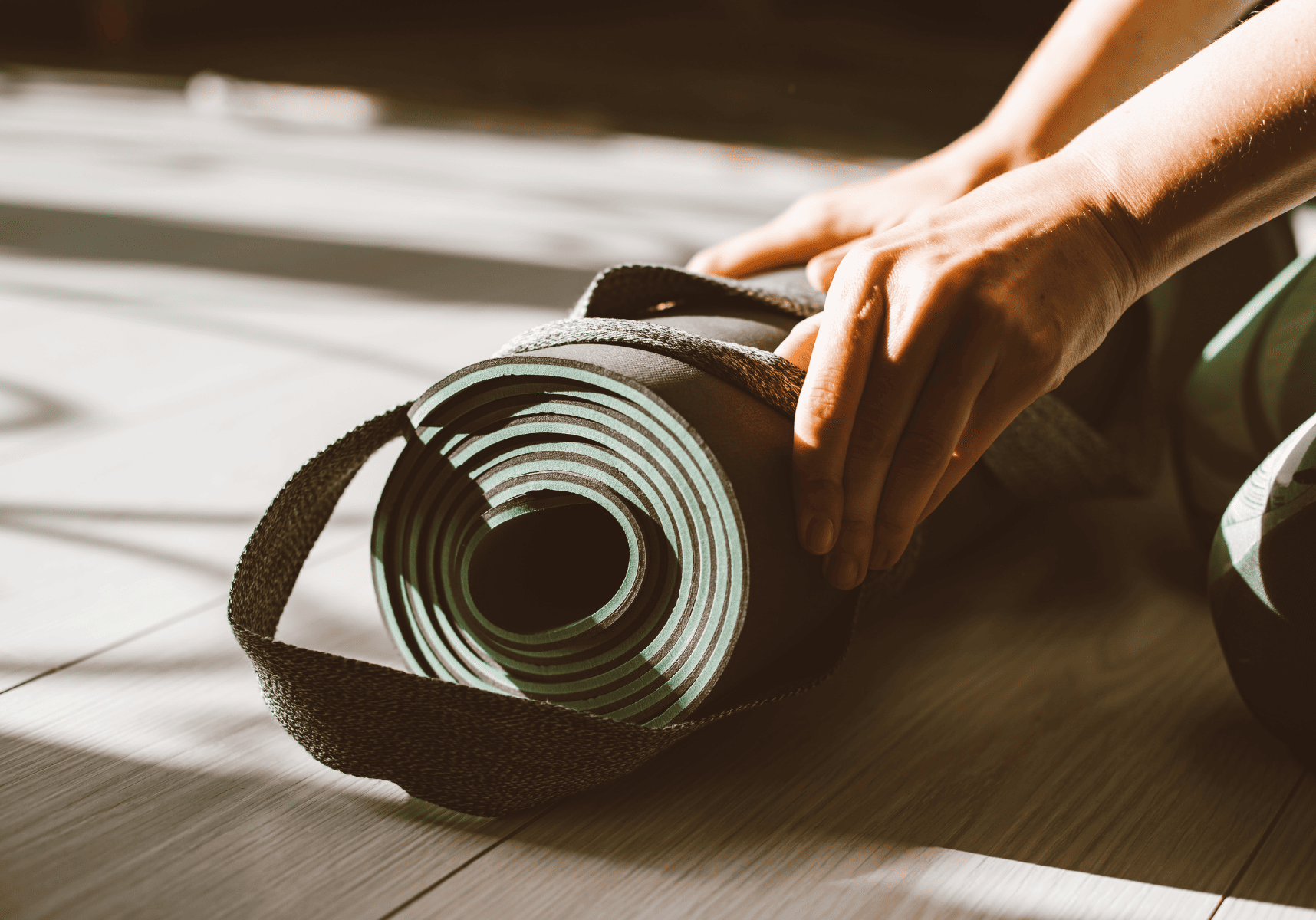 Ten Ways Yoga Transformed My Life From the Inside Out
Discover how yoga has helped me through the good and the bad - Felice Lamoreux
I started to hear the voice inside.
I had practiced yoga in college and elsewhere, attending a class every now and then to stretch my body and learn poses.  But when I really started my daily at-home yoga practice I was in my early thirties and had completely lost touch with who I was and who I wanted to be.  After showing up on the mat with my YouTube yoga teacher day after day for a few months, I started to notice that I was paying a lot more attention to my inner dialogue.  I started to hear a voice that I instinctually recognized as my own and started to realize that I was very unhappy.
I started feeling my emotions.
Once I could hear the voice inside myself, I recognized that I was usually angry or extremely sad – constantly thinking about the fact that I wasn't where I wanted to be or doing what I wanted to be doing.  I felt horrible.  I remember days getting on the mat and I would literally cry throughout the entire practice.  On other days I would yell at my darling YouTube guru the whole time, so incredibly irritated by everything my yoga guru said and did, but really just completely fed up with how I felt.
I began to realize that I could change my life.
My daily yoga practice began to empower me.  I realized the voice inside of me was telling me awful things about myself because I was wholly dissatisfied with my life.  Not only that, but my yoga practice often involved me repeating powerful mantras to myself during practice like, "I am strong," and "I am worthy."  Although it felt extremely cheesy and untrue to say these things out loud to myself, I slowly started to believe them.
I ended one bad relationship, got into a worse one, and eventually found myself alone.
Being empowered to listen to the voice inside me and feeling my emotions, I set about completely changing my external circumstances, which included leaving my four year marriage and figuring out how to share custody of my two-year-old daughter with a man who now hated me.  I immediately got into a relationship that was emotionally and spiritually damaging in every sense.  I endured an incredible amount of pain in this new relationship and in navigating the challenges of the old one, but through it all I continued to get on my mat every day and breathe and connect to my spirit.  It was in this extreme pain that my true growth began.
I got through cancer.
Months after I left my marriage I was diagnosed with breast cancer and began a year-long journey through chemotherapy, surgery, and radiation.  Yoga was my therapy, my respite, and my strength through what was the hardest year of my life.  Even on the days where I hardly had energy to get out of bed, I got on the mat for at least five minutes.  Connecting to my breath gave me strength and calm – reminding me to listen to that ever-present voice I knew was my ultimate truth – the "why" for fighting against everything that seemed to be falling apart.
'The Yoga Mat became my security blanket.'
I moved five times in two years.
Moving out of my ex-husband's house was terrible, luckily my mom helped me.  I moved into a small one bedroom apartment, then a three bedroom house ten minutes out-of-town, then in with my boyfriend for three months (which I definitely should not have done), then into another tiny one bedroom.  Finally, I bought a house with extensive help from my family, an amazing realtor, and the Teacher Next Door Program.  The yoga mat became like a security blanket – my true home during all the transitions.
I found a job I absolutely love and became a yoga instructor.
Teaching elementary school is a tough job.  It's often thankless, has low pay, and is absolutely exhausting.  But I also can't think of many more rewarding jobs either.  Teaching in a school where my strengths are commended and my weaknesses supported is a major blessing of my current life.  Somewhere along the way I was asked to sub for a local yoga instructor who found her schedule too demanding.  In an act of complete surrender to that voice inside, I volunteered.  Since then I have received my 200-hour certification and now have my own local yoga following, which includes kids' practices at church and the school where I teach.  Sharing yoga with others is a gift I never expected.
I got sober.
I started using drugs and alcohol at 15 to cope with debilitating anxiety and hysterical "episodes," as my family and I came to call them – and to fit in, which I never felt like I had.  At some point I realized that many of my big life decisions, bad and good, had been made under the influence.  When I decided that I was going to get sober, regardless of the fact that most people I knew would never have considered my relationship with alcohol to be problematic, I dug into my yoga and meditation more and began exploring "quit lit" and sobriety podcasts and soon was able to see that sober me was the real me.  I realized that there was only so far I would be able to go on my journey of self-discovery, especially through yoga and meditation, if I was always running from reality.
I took responsibility for my choices and where they had gotten me.
A huge part of reading self-help books, practicing daily yoga and meditation, being sober, and observing happy people is taking responsibility for the choices that created the life you're leading.  I took ownership of the uncomfortable truths about my life – that I had been one half of my bad relationships, that I had destroyed relationships with some of my choices, and that the life I had was a result of the choices I made and not because of other people or my external circumstances.
I stopped trying to change my external environment and focused on changing my internal world.
Ultimately, the amazing gift that I received from meeting myself on the yoga mat every day was getting to know who I am for the first time in my adult life.  I stopped blaming others for my problems and the consequences of choices I had made.  I started to use my time to read, travel, cook, play piano, write, and play with my daughter.  I realized that I am in complete control of my one precious life.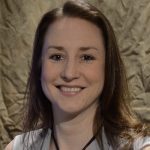 Felice is a 200-hour certified yoga instructor and 4th grade teacher who enjoys life with her daughter, dog, and cat.
If You Enjoyed This, Then You May Also Like...